The Kardashian-Jenner family has been famous since their reality show, Keeping Up With the Kardashians, first aired back in 2007. And with that, fans have seen the kids' relationships unfold through the years. Now, nearly all of the Kardashian-Jenner children have kids of their own — but we almost forgot about some of their celebrity relationships through the years.
Kim Kardashian West dated Nick Lachey and Nick Cannon
Though Kardashian West has been in a couple of high-profile marriages since becoming a reality star, there were several relationships that were easily forgotten. After Kardashian West's split with singer Ray J back in 2006, she was linked to both Nick Cannon and Nick Lachey.
Nick Lachey revealed that he and Kardashian West only went on one date, but he hinted that it might have been a way for Kardashian to get attention. Lachey had just been divorced from Jessica Simpson, and he said, according to People, that Kardashian West went to use the restroom while they were out together, and then "shockingly, there were 25 paparazzi when we left the theater."
Kardashian West also dated Nick Cannon from 2006 to 2007, but he revealed that he broke up with her after learning that she had lied to him about her sex tape with Ray J. He noted that if she'd been honest with him, he likely would not have ended the relationship.
Khloé Kardashian had romances with James Harden and Romeo Miller
Khloé Kardashian's most well-known relationships were with basketball players Lamar Odom and Tristan Thompson. Still, Khloé was involved with several other people through the years, though it's easy to forget. The reality star reportedly dated rapper Romeo Miller for nearly a year, though he was five years younger than her. Plus, his dad, Master P, did not approve of the relationship.
After Kardashian's marriage to Lamar Odom fell apart, she dated basketball player James Harden for eight months. Harden later revealed that he felt like the relationship happened "for no reason." Harden also said he didn't understand the fame and intrusion that came with dating the famous family.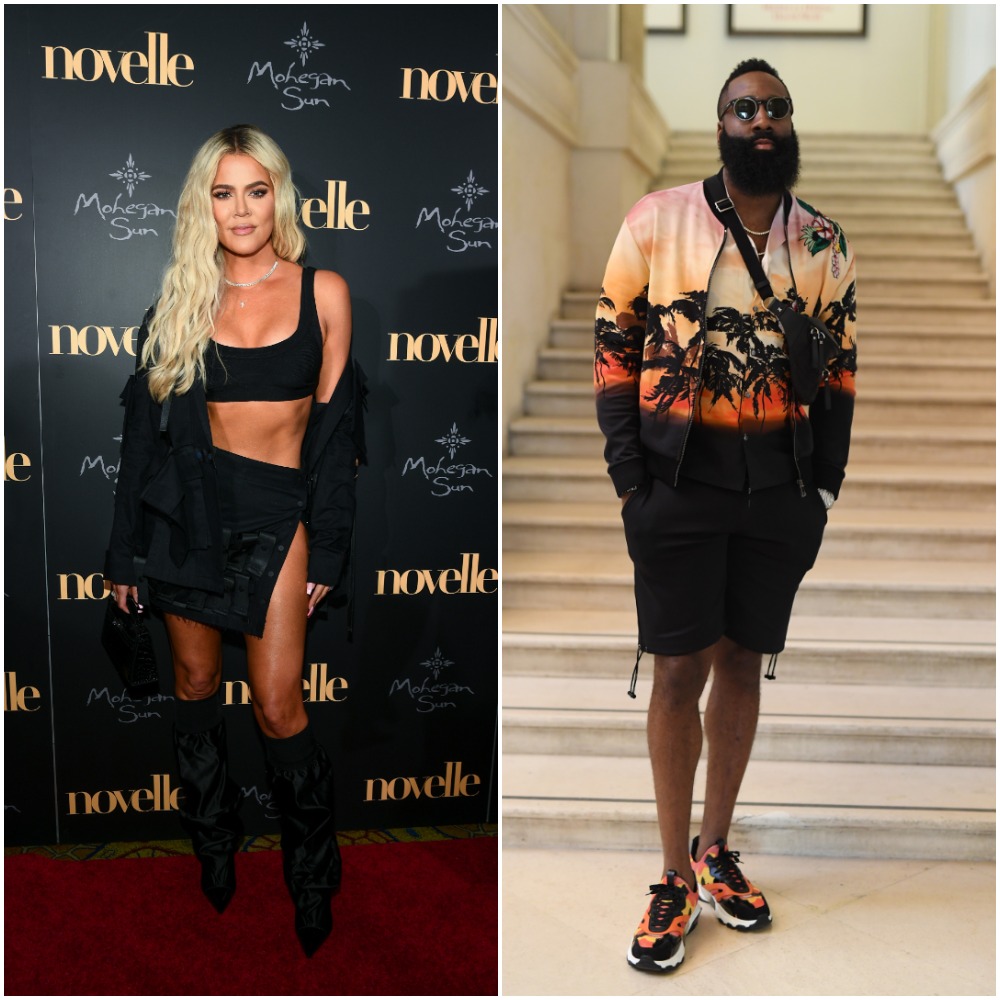 Kylie Jenner dated Lionel Richie's son, Miles
Fans love Kylie Jenner's relationship with Travis Scott, despite that it's a bit confusing. And nobody forgets when she dated rapper Tyga for two years. But Jenner was in several relationships before that, including when she dated Lionel Richie's son, Miles Richie. (It turns out Scott Disick isn't the only one to have dated a Richie family member.) According to PopSugar, Richie had Jenner's initials tattooed on his hand, though the relationship didn't last.
Jenner also dated Australian singer Cody Simpson, who was one of the first celebrities she was ever rumored to have dated. It's unclear why it didn't work out; it's possible that the distance got the best of them.
Were Kendall Jenner and Nick Jonas ever in a relationship?
Kendall Jenner was also rumored to have been in a relationship with singer Nick Jonas more than five years ago, according to Billboard, though Jonas has said the two never actually dated. Still, it's not uncommon for celebrities to keep their relationships under wraps, and with the Kardashians quickly becoming one of the most famous families in the world, it wouldn't come as a surprise if Jenner and Jonas wanted to keep their quick romance entirely on the low.
Source: Read Full Article