Hello, good morning, The Bachelorette has officially wrapped up filming over in New Mexico—which means Katie Thurston has found love! Maybe! Hopefully! TBD! Us Weekly reports that ABC ended production on Monday, April 26, and a quick look at social media pretty much confirms that the show is done. Co-host Kaitlyn Bristowe posted a photo of herself chilling at an airport with a caption that starts "Late night lay over post but….."
https://www.instagram.com/p/COHCcR8DT69/?utm_source=ig_embed&utm_campaign=loading
A post shared by Kaitlyn Bristowe (@kaitlynbristowe)
And on top of that she posted this photo of her dogs on FaceTime, which she captioned "get to see my 3 favorite boys soon ❤️ Anyone else FaceTime their dogs when they're away? 😆 Pinot can't figure it out but Ramen, as you can see, will sit there and listen to me all day!"
https://www.instagram.com/p/CODg7ryj2qS/?utm_source=ig_embed&utm_campaign=loading
A post shared by Kaitlyn Bristowe (@kaitlynbristowe)
Meanwhile, it looks like Tayshia Adams is currently in Los Angeles enjoying a bubbly bath that I'm deeply jealous of: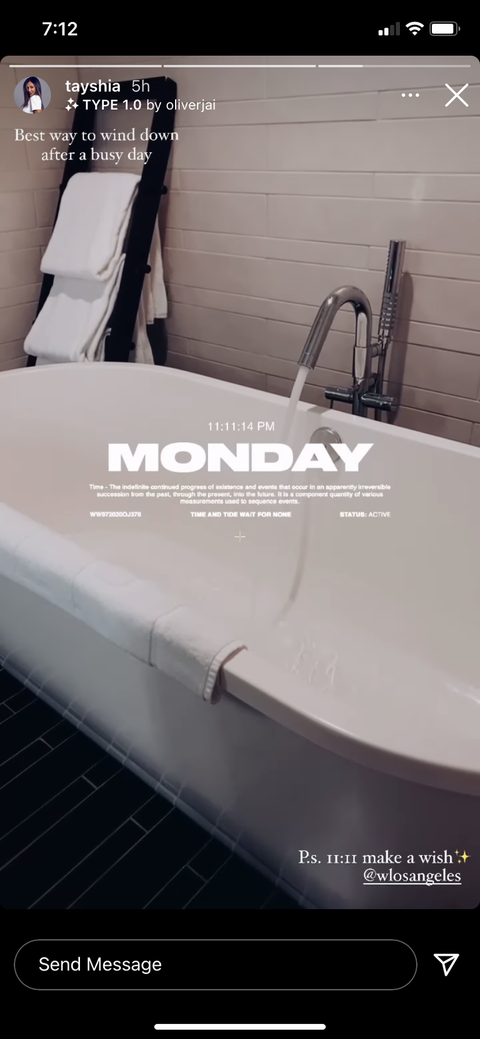 No word yet from Katie Thurston, who hasn't posted on her Insta grid since March, but honestly there are barely any spoilers from her season so far. Things we do know (and lemme just go ahead and say 🚨 MILD SPOILER ALERT🚨)? That a dude named Greg Grippo got Katie's First Impression Rose, and that former Bachelorette contestant Blake Moynes (who was on Tayshia's season!) joined the set mid-way through—though TBD on how far he makes. And as Ashley Iaconetti noted on her Almost Famous, just because Blake wasn't spotted on set until a few weeks into the season, doesn't mean he was a super-late addition. "If he's just been spotted now, if he's entering late, he's not entering too late," she said. "He's probably entering after the third rose ceremony. I would say this looks like he's going onto a one-on-one or he's just entering."
You love all the deets on Bachelor Nation. So do we! Let's talk through them all here.
Source: Read Full Article