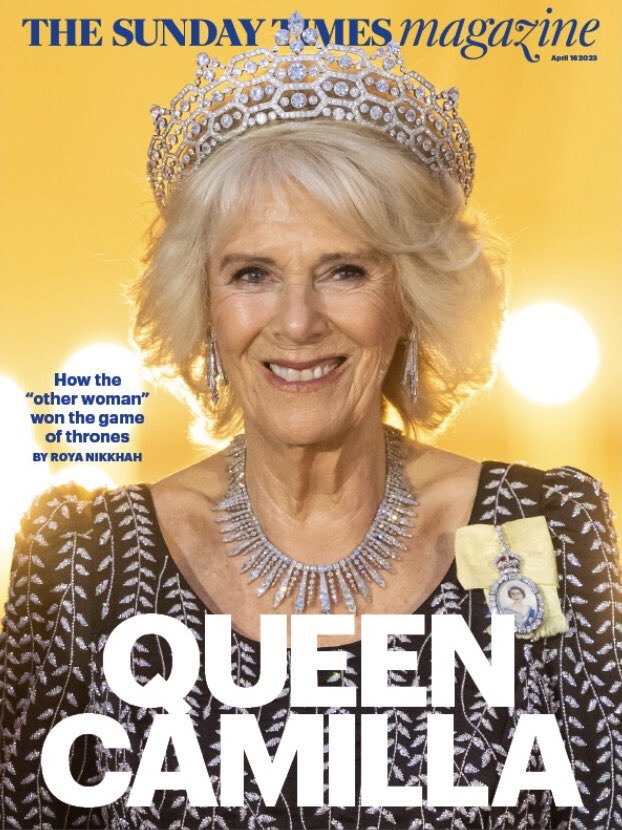 This is the cover for this weekend's Sunday Times Magazine (the Times of London's in-house weekend mag). Queen Camilla: How "the other woman" won the game of thrones. She "won" the game of thrones because she actively set out to destroy Charles and Diana's marriage and paint Diana as too mentally imbalanced to be Charles's wife. Then Diana died under still-mysterious circumstances, then Camilla spent decades carefully trying to rehabilitate her image at the expense of everyone and everything. If Roya Nikkhah is trying to remind everyone that Camilla is a ruthless operator, "toxic mistress" and immoral homewrecker who literally left bodies in the street, then congrats. The actual article is mostly quotes from people who know Camilla best – her staffers and one aristocratic senior, the Marchioness of Lansdowne, described as one of Camilla's closest friends and someone who has never spoken on the record about Camilla. But truly, this piece was entirely spoon-fed to Nikkhah by Buckingham Palace as part of the ongoing Embiggening Camilla project ahead of Cam's "victory lap" coronation. Some highlights:
Lady Lansdowne on how Camilla was "unprotected" after she destroyed two marriages: "She was out on her own without any protection. That was where we could help — she would come and stay with us with the children. I went and got her out of Middlewick one day, there were cameras up against all her windows. But she is resilient, she was brought up with this extraordinary sense of duty where you got on with it, don't whinge, put your best face on and keep going, and it has stood her in very good stead. It was horrible at times, but her sense of humour and knowing she had her girlfriends around her got her through."

Camilla was never pelted with bread, but she'd never correct that urban myth, except she's doing just that: Camilla never sought to strike this urban myth from the record. Why? Because long before she "married into" the royal family, Camilla stuck fast to their mantra of "never complain, never explain".

She's still tight with her first husband: "Everybody loves Andrew, he's a real charmer, but he's always terribly misbehaving. Andrew will ring her up and tell her when she's got something wrong and she'll ring him up and say when he's misbehaving. Through adversity they've kept a really good family ethic. It helps with their children and grandchildren."

What a strange story: In 2007 Princes William and Harry invited Camilla to a memorial service for their mother at the Guards' Chapel at Wellington Barracks in London marking the tenth anniversary of her death. Courtiers punched the air at the breakthrough — but Camilla pushed back. "It was the one time we really disagreed," a former aide says. "I was thinking like a PR guy — 'Wow, they invited her, big moment.' But she stepped back and saw it in the bigger frame. Her instinct was not to go, she felt it would be a distraction. She would be part of the focus when it should all have been on the memory of the princess. She was right."

When QEII said, last year, that Camilla should be Queen Consort: Camilla said she was "honoured" and "touched", but a source who knows her well says, "I genuinely don't think she was ever that bothered by the title." Payne agrees: "Despite the many people who stated over the years that 'Project Queen Camilla' was a long-held goal within the household, there was never any great master plan. Whenever you mentioned the topic with the Queen Consort herself, she merely stared at you sphinx-like, giving you no real sense of what she thought. She never instructed me to do anything to advance the argument. It was never a role that she actively campaigned for."

The Parker-Bowles coronation: Camilla had strong views on including her teenage grandchildren in the ceremony, who have previously stayed out of the spotlight. They will help carry her train, reflecting that the monarchy is a blended family. "It was a big decision, but it's so much more fun to have them there by her side," Lansdowne says, adding that the Queen has been firm on the guest list: "She is fiercely loyal to friends and that will be reflected in who goes to the big day. She wants to be loyal to the people who've stood by her."

Smooth operator: Those who see Camilla in action behind closed doors concede that, underneath her cosy public image, she is an "operator" who navigates the royal court as if she was born to it. She is known by some in royal household circles as "the lady boss" and, as one source says, "She can be steely as f***. She would have made a brilliant 16th-century courtier, because she's canny."

Camilla's approach to the press: "She's been smart and set out to win them over, including her critics, and she achieved it, not with sly tricks, just by taking an interest in their lives and being at ease with them in a way other members of the family aren't. She was always more like a politician, thinking, 'How do I make this work for me?'"

How Camilla reacted to Prince Harry's Spare: After Spare was published in January, there were reports that Charles felt a "red line" had been crossed by Harry attacking his "darling wife". But how did these new slings and arrows land with the Queen? "It was not stamping of feet or gnashing of teeth, it was much more of an eye-roll response," an aide says. "Of course it bothers her, of course it hurts," Lansdowne says. "But she doesn't let it get to her. Her philosophy is always, 'Don't make a thing of it and it will settle down — least said, soonest mended.'"
[From The Times]
If you believe any part of this, I will sell you London Bridge for a good price. It's not enough that Camilla is a sly media operator who regularly sells out everyone for just a whiff of good press for herself. It's that she doesn't want that to be her image!! The "oh, who me? I never wanted to be queen!" sh-t is getting on my last nerve. Camilla has fully participated at every step of this now thirty-year campaign to vanquish Diana, rehabilitate her image and win the game of thrones. As for the stuff about Harry… man, there must have been panic at the palace. That's what all of this telegraphs – not so much a victory lap as a frantic PR pushback on Harry calling her out for being so manipulative.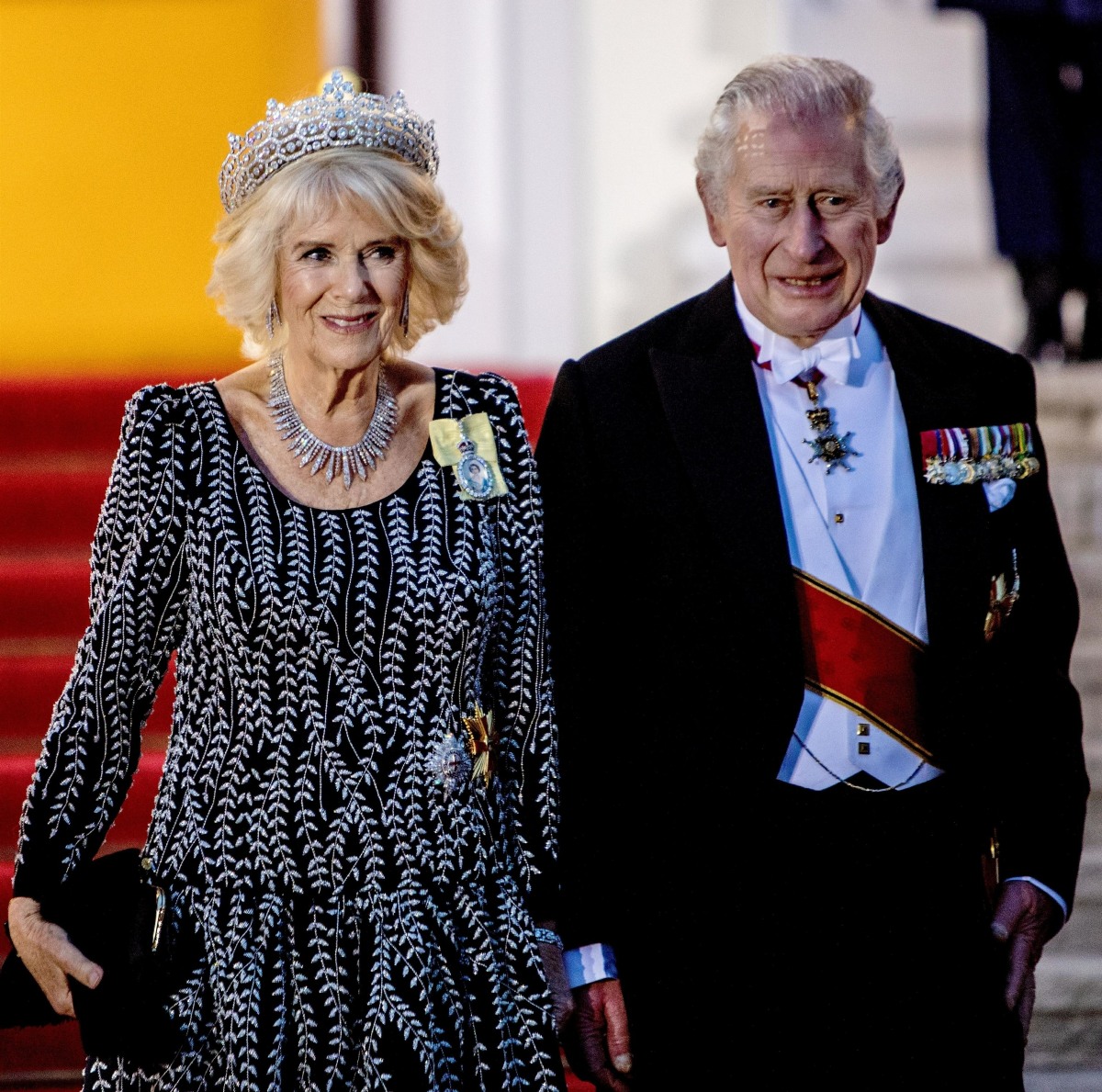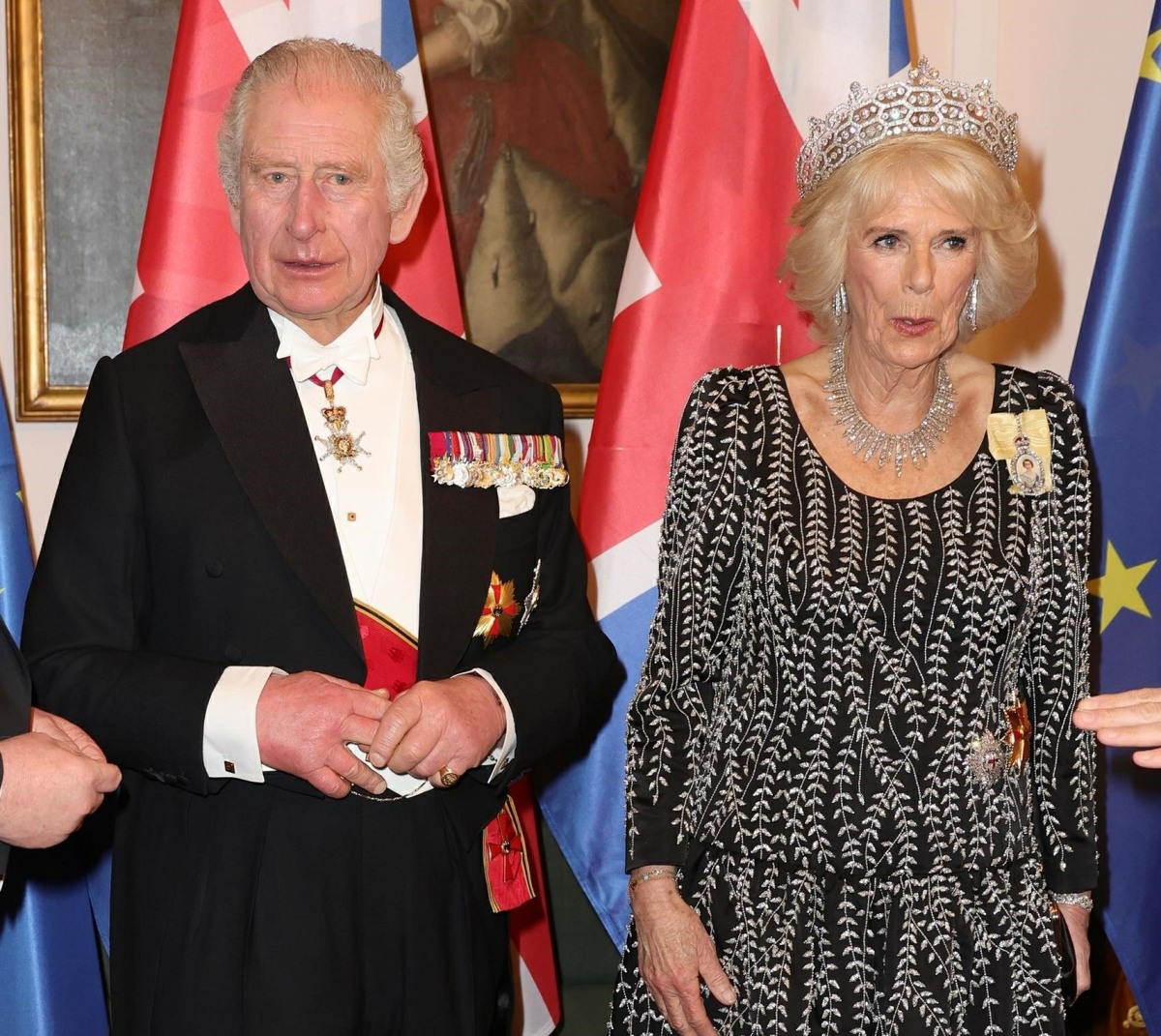 Photos courtesy of Backgrid.
Source: Read Full Article