Peter Weber and Kelley Flanagan have caused quite a stir throughout Bachelor Nation. After Weber's season of The Bachelor ended, he was spotted with Flanagan in Chicago, leading many to believe the two are dating. While their romantic relationship is not confirmed, it is confirmed that Weber and Flanagan are quarantining together during the coronavirus (COVID-19) outbreak.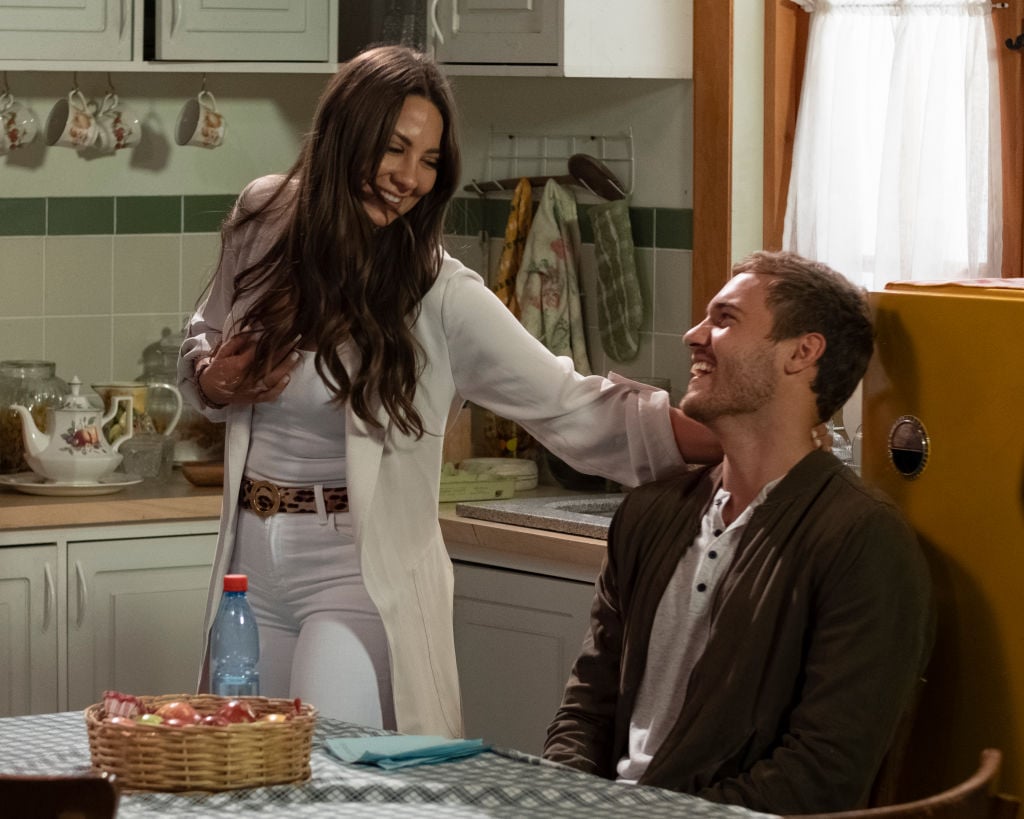 Peter Weber and Kelley Flanagan were seen in Chicago
Weber's finale of The Bachelor was a roller coaster of emotions. After getting engaged to Hannah Ann Sluss, the two broke up. Madison Prewett and Weber then reconnected, but two days after the finale of The Bachelor they announced they were not pursuing a relationship.
In March 2020, Weber and Flanagan were spotted with Dustin Kendrick in Chicago. Kendrick appeared in the 15th season of The Bachelorette, and he told Us Weekly that he is part of the reason Weber and Flanagan were spotted together.
"We had been in the house for a while and we had that nice day in Chicago. That's the day that everything kind of came out," he told Us Weekly. "They wanted to stay inside and I feel bad, because I forced them out. Peter hadn't been in Chicago in years and I wanted to show him the River Walk and the Lakeview Path. I thought it was gonna be good for us to get out of the house and go for a walk."
Peter Weber and Kelley Flanagan are quarantining together
Kendrick also told Us Weekly that Weber and Flanagan are quarantining with him in Chicago. The three have spent the last few weeks together at Flanagan's apartment, and are planning to stay there until social distancing requirements are over.
"It's just the three of us staying at Kelley's apartment. We've just been chilling, making TikTok videos, trying to stay out of trouble with people," Kendrick said. "I'm going to be here [quarantining with Peter and Kelley] until the very end. Hopefully, this will be over at the end of the month, so, we'll just see how it goes. Hopefully, we all stay together through this time."
Are the two a couple?
While Kendrick did not confirm if Flanagan and Weber are a couple, he did admit the two are cute together.
"I think it's fair for them to come out and say what they want to say, but the only thing I can say is that they look really cute together and their interactions are really cute as well," Kendrick said. "That's all I can say on that and I'm sure you'll be possibly hearing stuff in the future from them, but I'll let them say that."
Kendrick then added that he would not be opposed if Weber and Flanagan became a couple.
"It's just good to see him happy and just living his truth and being happy with someone. After this is all over with, Peter and Kelley could be a 'thing.' I'm not opposed to it. From what I've been seeing, they're very cute together. So, I hope so," said Kendrick.
Source: Read Full Article