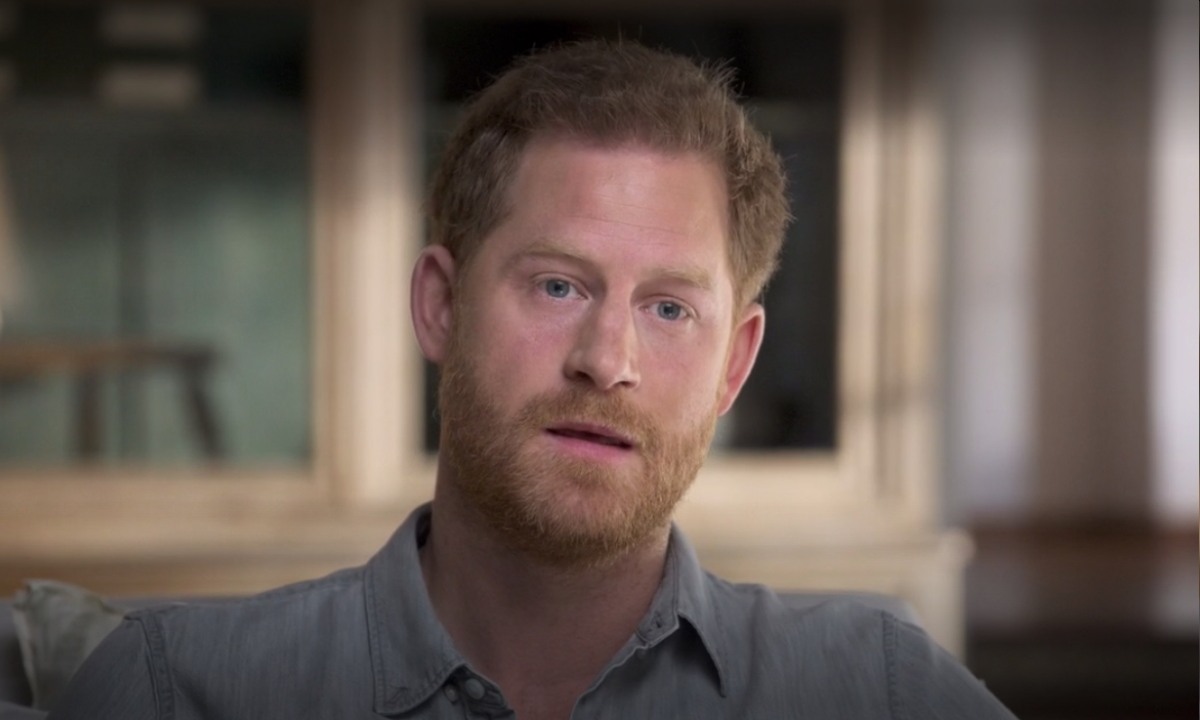 So I just looked in on the lunatics at the Daily Mail to see how they were handling The Me You Can't See and I swear to God, they have easily twenty stories about Prince Harry up in the past 12 hours. They're using the actual quotes from his interviews in the series, but they're interspersing those quotes with their own commentary and ass-covering. Like, "Oh wow isn't it interesting that Harry lives in a $14 million Montecito home and he's accusing us, the British media, of smearing his wife, how dare he!" Anyway, I already covered some of the most damning parts of Harry's interviews, but here's more:
London is a trigger for Harry: 'For most of my life I've always felt worried, concerned, a little bit tense and uptight whenever I fly back into the UK, whenever I fly back into London. And I could never understand why. I was aware of it, I wasn't aware of it at the time when I was younger, but after I started doing therapy stuff I became aware of it. I was like, why do I feel so uncomfortable? And of course for me London is a trigger, unfortunately, because of what happened to my mum, and because of what I experienced and what I saw. Happens every time. I can't remember the first time it happened, I can just remember the feeling, anxiety, like a hollow empty feeling almost of nervousness, is it fear? Everything feels tense. It's being the hunted, and being helpless and knowing that you can't do anything about it. There is no escape. There is no way out of this.'

Harry knew the Palace was trying to smear Meghan: 'Before the Oprah interview had aired, because of their headlines and that combined effort of The Firm and the media to smear her, I was woken up in the middle of the night to her [Meghan] crying in her pillow – because she doesn't want to wake me up because I'm already carrying too much.

The same business model: 'History was repeating itself. My mother was chased to her death while she was in a relationship with someone who wasn't white. And now look what's happened. It's incredibly triggering to potentially lose another woman in my life. Like, the list is growing. And it all comes back to the same people, the same business model, the same industry.'

Meghan was the change: 'I saw GPs. I saw doctors. I saw therapists. I saw alternative therapists. I saw all sorts of people, but it was meeting and being with Meghan. I knew that if I didn't do the therapy and fix myself that I was going to lose this woman who I could see spending the rest of my life with. When she said, "I think you need to see someone," it was in reaction to an argument that we had. And in that argument not knowing about it, I reverted back to 12-year-old Harry.'

He really believed his family would understand his perspective in the Oprah interview: 'The interview was about being real and authentic. And hopefully sharing an experience which we know to be incredibly relatable to people around the world, despite our unique privileged position.'

There was danger all around: 'Making this move was really scary. At every possible opportunity the forces working against us tried to make it impossible. Did I expect to find ourselves in this situation so quickly? No. I think we've done a really good job. I have no regrets. It's really sad but I have no regrets at all because now I'm at a place where I think I should have been four years ago…Now we've got a beautiful little boy who keeps us busy, keeps us running around, he makes us laugh every day. We've got two dogs. And another little baby girl on the way. I never dreamt that.'

He believes his mother would be proud: 'I have no doubt my Mum would be incredibly proud of me. I'm living the life that she wanted to live for herself. Living the life that she wanted us to be able to live. Not only do I know that she's incredibly proud of me, but that she's helped me get here. And I've never felt her presence more than I have over the last year. I wish she could have met Meghan. I wish she was around for Archie.'
[From The Daily Mail]
Yep. The Firm was doing the f–king most to smear Meghan ahead of the Oprah interview and of course Meghan felt that pressure, yet again. I imagine that's really triggering for Meghan as well, to be thousands of miles away from that toxic island and they're still trying to bully her, demean her and smear her. I agree with Harry that his mother would be so proud of him and I love the way he's reclaiming Diana's life, her story and her legacy. He's truly his mother's son and it's incredible to see.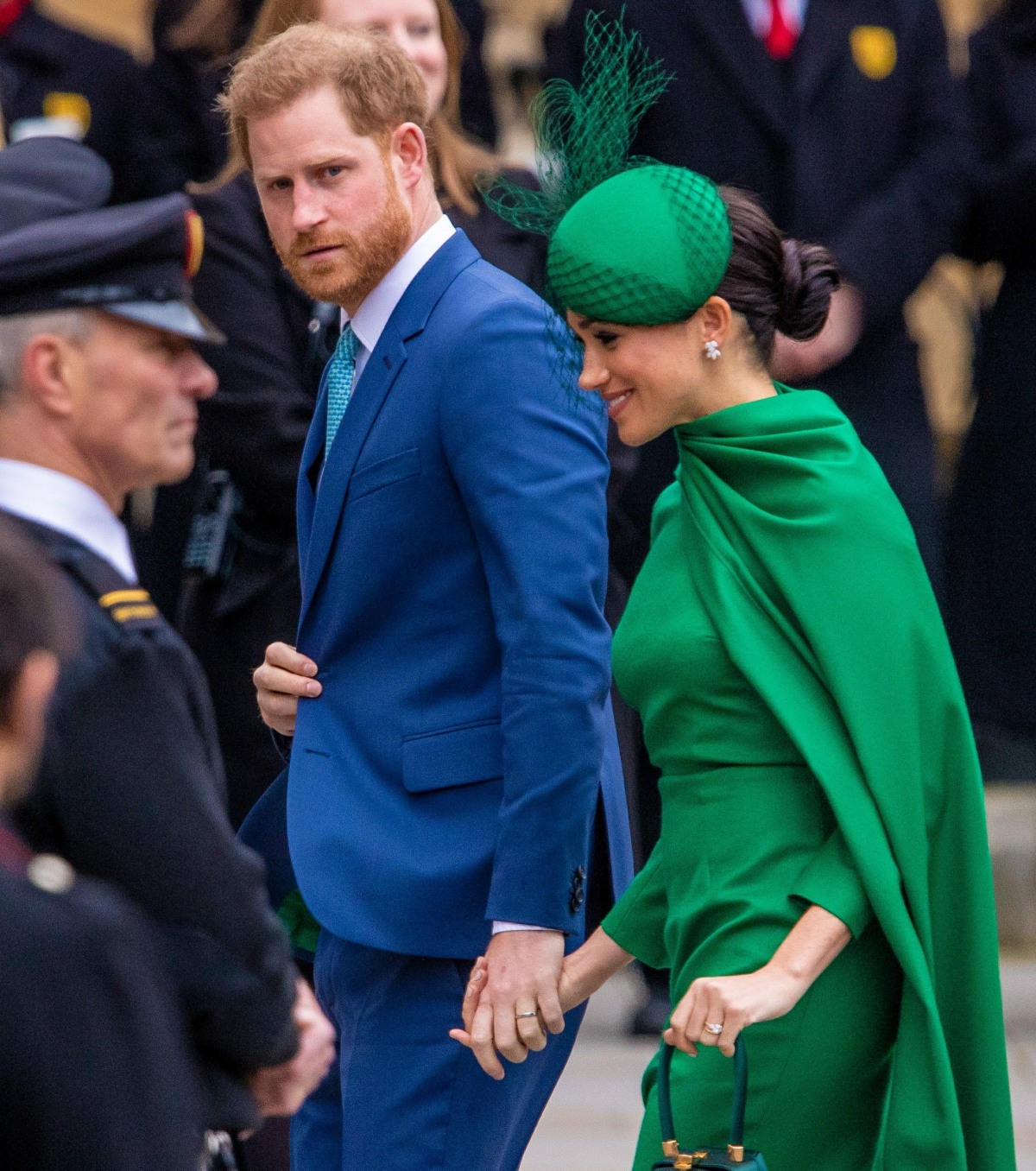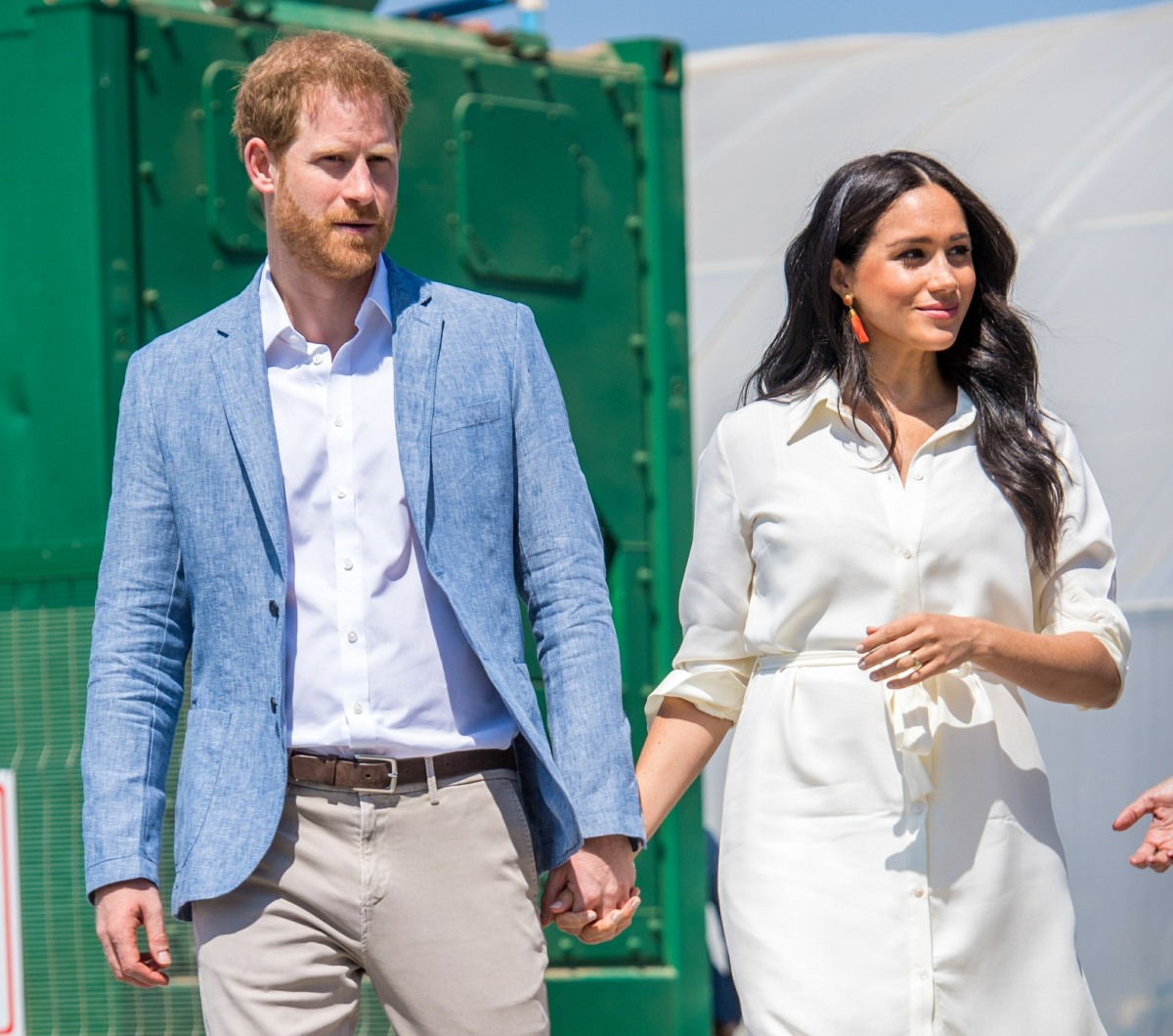 Photos courtesy of Apple TV and Backgrid.
Source: Read Full Article