Prince Charles is HRIC right now (head royal in charge, duh) Ofc, no one can take the queen's place, but the Prince of Wales is in charge of the palace's formal response to Meghan Markle and Prince Harry's tell-all interview with Oprah Winfrey. Spoiler alert: The palace isn't pleased with the recent tea-spilling. I mean, they are Brits.
"I think the Prince of Wales has also taken the lead on how the palace has responded," royal expert Robert Jobson wrote in a piece for Hello! magazine. "The queen is 94 and the Duke of Edinburgh is incapacitated, so he will be trying to placate and learn lessons from this so something can be worked out to everyone's satisfaction."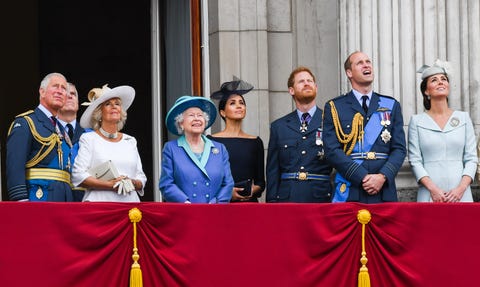 According to Robert, Charles crafted Buckingham Palace's statement in response to Meghan and Harry's sit-down interview. "The royal family like to do things as a team, and if the team is being trashed, they like to react as a unit and a family," he continued, referring to the statement released on March 9 as "dignified."
Dignified is one word for it. IMO, it seemed a little… shady. Here's the full statement:
"While some recollections may vary." Mkay. If these statements are really coming from Charles, well, that makes it even shadier since we know Harry's relationship with his father is strained, to put it lightly.
And the royal drama continues…
You love all the deets on the royals. So do we. Let's overanalyze them together. ✔️
Source: Read Full Article