Looks like things might still be tense between Prince Charles and Prince Harry following *gestures wildly* literally everything that's gone down over the past few months. The Sun reports that Charles has no plans to see his son when he returns to England for the unveiling of Princess Diana's statue at Kensington Palace—which Harry commissioned along with his brother Prince William.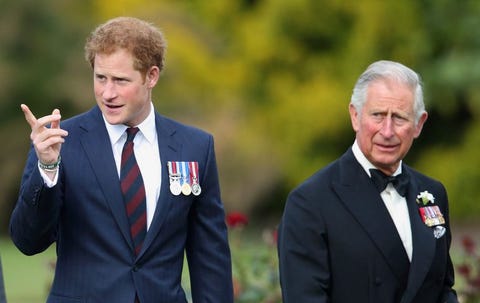 Harry is expected to arrive in the U.K. later this month, will do the aforementioned quarantine, and then will attend the unveiling with William on July 1. Another source told the outlet that "The boys will walk out together out of respect for their mom," but that they are giving separate speeches.
A previous source said that William and Harry's separate speeches at the unveiling have prompted "concern" that their body language will make it seem like they aren't putting on a "united front." But, everyone's reportedly been friendly in the group chat since baby Lilibet's birth, so here's to hoping the vibe is tension-free!
You love all the deets on the royals. So do we! Let's overanalyze them together.
Source: Read Full Article