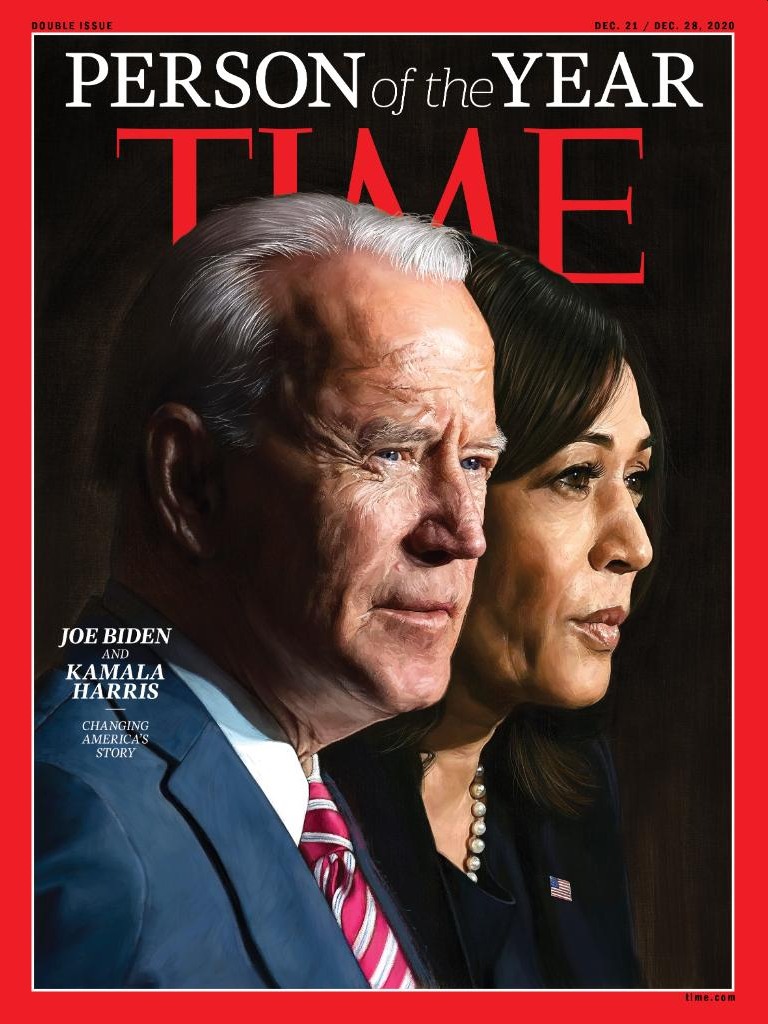 Time Magazine has announced their Person of the Year. I thought for sure it would be the frontline workers, the doctors and nurses who have been working through a deadly pandemic. But no, they chose Joe Biden and Kamala Harris. Time usually gives their POTY honor to the person who just won the American presidency – Obama, Trump, Bush all got POTY when they were elected too. It's slightly different because of Kamala's inclusion – usually it's just the incoming president, but clearly, Kamala Harris's candidacy on a national ticket, and the fact that she's the first woman to hold national office in America, makes her POTY as well. Here's an excerpt from Time's lengthy POTY profile:
As Biden sees it, trusting his instincts and tuning out the naysayers is a big reason why he's going to be the next Commander in Chief. They said he was too old, too unsteady, too boring. That his pledge to restore the "soul of the nation" felt like antiquated hokum at a moment when Hurricane Trump was tearing through America, ripping through institutions, chewing up norms and spitting them out. "I got widely criticized," Biden recalls, for "saying that we had to not greet Trump with a clenched fist but with more of an open hand. That we weren't going to respond to hate with hate." To him, it wasn't about fighting Trump with righteous vengeance, or probing any deeper rot that might have contributed to his ascent. Biden believed most voters simply wanted reconciliation after four years of combat, that they craved decency, dignity, experience and competence. "What I got most criticized for was, I said we had to unite America," he says. "I never came off that message."
[From Time]
I love my dude Joe and I agree that Americans were hungry for the simplicity of Biden's message and candidacy – the consistency, the decency, even the wonky work ethic. It's been a fascist soap opera for four years and people were burned out. That being said, I don't think the takeaway from the success of the Biden-Harris ticket is that everyone needs to find common ground with these f–king Nazis now. And if there is common ground, those Nazis are the ones who need to do the soul-searching and coming to Jesus. THEY are the ones who need to make changes.
You can read the rest of Time's piece here. Other Time POTYs: LeBron James (athlete of the year), BTS (entertainers of the year), Anthony Fauci & frontline medical staffs (guardians of the year) along with racial-justice organizers Assa Traoré in Paris and Porche Bennett-Bey in Kenosha, Wisconsin (guardians of the year).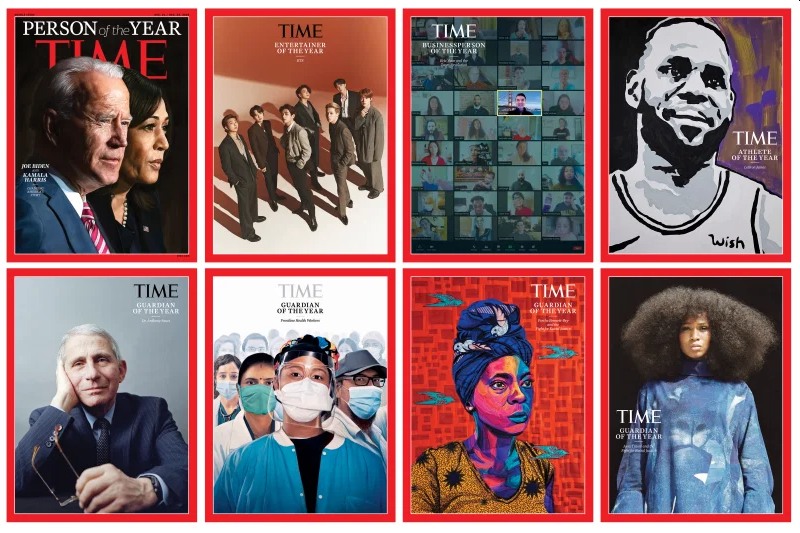 Covers courtesy of Time, People, photos courtesy of social media, Avalon Red.
Source: Read Full Article