There are multiple celebrities who revealed that they tested positive for coronavirus. Pink was one of them and she is now talking more about the symptoms she had along with her son, Jameson, Find out why she said their journey was a rollercoaster and more.
Pink announced she tested positive for COVID-19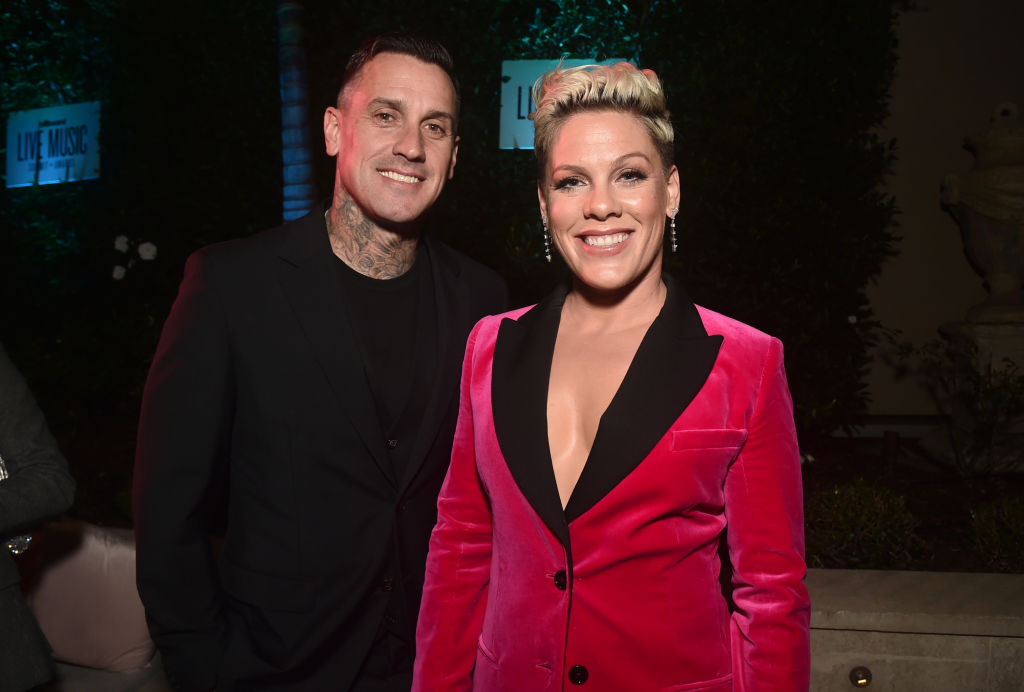 Pink shared a statement on Twitter on April 3. It started with, "Two weeks ago my three-year-old son, Jameson, and I are were [sic] showing symptoms of COVID-19. Fortunately, our primary care physician had access to tests and I tested positive."
It then continued, "My family was already sheltered at home and continued to do so for the last two weeks following the instruction of our doctor. Just a few days ago we were re-tested and are now thankfully negative."
There was a second part of the statement. Pink said she is donating $500,000 to Temple University Hospital Emergency Fund in Philadelphia. She is also donating $50,000 to the City of Los Angeles Mayor's Emergency COVID-19 Crisis Fund.
Actress Alyssa Milano responded to the post with "So glad you're ok. And I love your haircut." Pink replied back with multiple heart emojis.
She shared posts during quarantine
The Grammy winner has shared pictures and videos while being in quarantine. One of the videos was promotion for a live chat where funds were being raised to help people get groceries.
She more recently shared a picture of a laptop of her having a video chat with multiple people. "I am so fully aware of who and what matters at this point. Love, Service, Family, community, and health. And health is our only security. Those that protect it are my heroes," she wrote in the caption.
She said it really is just a rollercoaster
The mother talked with Ellen DeGeneres about her son being diagnosed with the virus. "This is the scariest thing I've ever been through in my whole life," she told the host. "It really is just a rollercoaster."
She went on to talk about the emotions she has gone through during this journey. "At one point I was crying, praying and I realized how ridiculous I sounded," the singer said. "I thought they told us our kids would be okay. We were told that our kids were going to be okay!"
Pink said her 3-year-old son, Jameson was the first to show symptoms with a fever that never went away, stomach pains, diarrhea, chest pains, a headache and a sore throat. The mother, who also has asthma, got sick too.
"I didn't feel good I was really tired, I kind of had the chills a little bit nauseous but I never had a fever," she said. "I never had what they tell you to look for."
She was later hospitalized because she couldn't breathe. The good news is that the family is doing better. "We are doing alright, we are doing ok this week," Pink said. "I don't even know what day it is but this is a better week than the last."
Source: Read Full Article