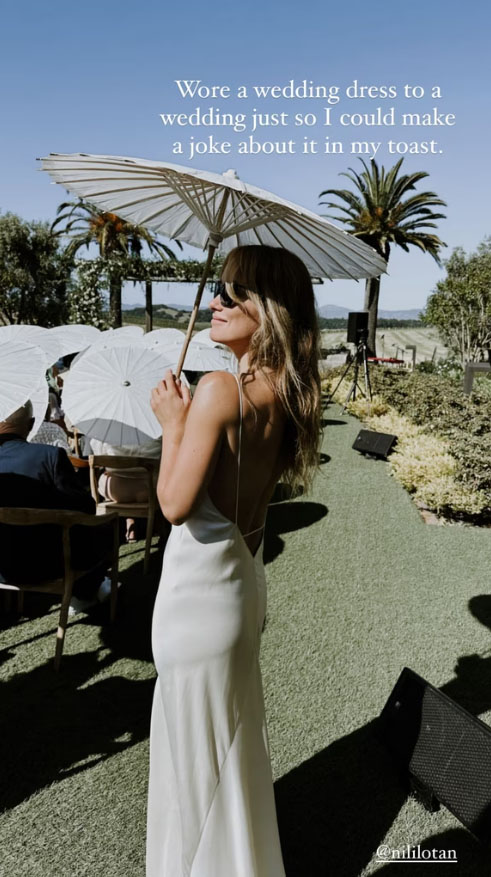 I had an instinctive dislike towards Olivia Wilde when I first learned about her ten years ago. I couldn't figure out why. I wanted to root for her. But the more we've learned about her in recent years, the more I feel that my dislike was justified. Last year the drama around Don't Worry Darling eclipsed the film itself and likely contributed to her breakup with Harry Styles. The drama was mostly created by Olivia herself and her willingness to throw Florence Pugh under the bus for her own unprofessional behavior. It was a spectacular act of self-sabotage. So when I saw the story that she wore white to a friend's wedding, I immediately thought, yeah, that tracks. It turns out it was for a wedding of two grooms, so there wasn't a bride, but still, it's tacky:
Don't worry, darling—Olivia Wilde's wedding attire wasn't that wild.

The Booksmart director cheekily broke two style rules to celebrate friend Jordan C. Brown and Colton Underwood's nuptials on May 13 in Napa Valley, Calif. While attending the couple's romantic ceremony, Olivia not only wore white—traditionally, a huge no-no—but she also donned an actual bridal gown.

"Wore a wedding dress to a wedding," she captioned her Instagram Stories on May 14, "just so I could make a joke about it in my toast."
And for extra clarity, the Don't Worry Darling director explained that her outfit wasn't exactly a fashion faux pas. "The grooms approved," she confirmed in a separate post, alongside a photo of her hugging and smiling with the newlyweds.
[From E!]
This is peak "pick me" behavior. Wearing a wedding dress to a wedding that's not your own, even if there won't be a bride wearing a white dress, is just attention-seeking. Let the grooms have their moment in the spotlight, it's their day. It's not about you, Olivia. Good Lord. When I fantasize about getting married (to my imaginary boyfriend, Adam Driver, who is sadly unavailable), I actually don't see myself in white. For a long time I've wanted to get married in a soft seashell pink. It works better with my coloring. But if I saw someone else wear white to MY wedding I would have them thrown out. Because the visual language of weddings is so entrenched in our culture that anyone wearing white would immediately pull focus. And Olivia knows that. She can't just be classy and wear a tasteful sage green or midnight blue?! It's embarrassing.
What's ironic is that the wedding dress she wore is super basic. From the pictures it looks like a backless, bias-cut gown in white satin that's somewhat shapeless aside from seam detailing on the skirt portion. If you're going to be tacky and break a taboo, then at least go full Scarlett O'Hara and pick something fabulous and jaw-dropping. If the dress were interesting I could at least respect it from a style perspective. But it's a nothingburger of a dress.
Does anyone else think she maybe bought this "wedding dress" when she was still shacked up with Harry Styles and envisioning their life together across the pond? If she was ready to move to London, she was probably thinking about their eventual wedding day, right? I can just see the terror in Harry's eyes as he discovers the garment bag in the closet. I'll bet you anything the wedding menu would have featured her famous salad dressing.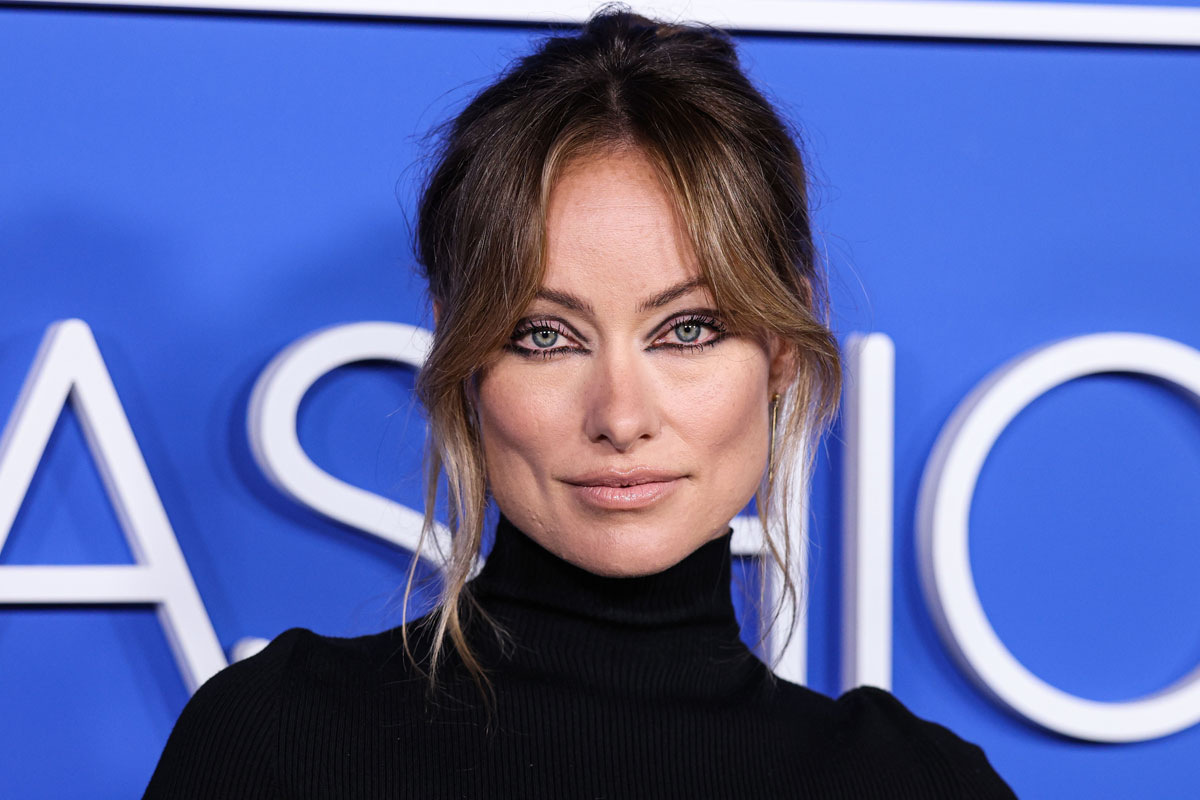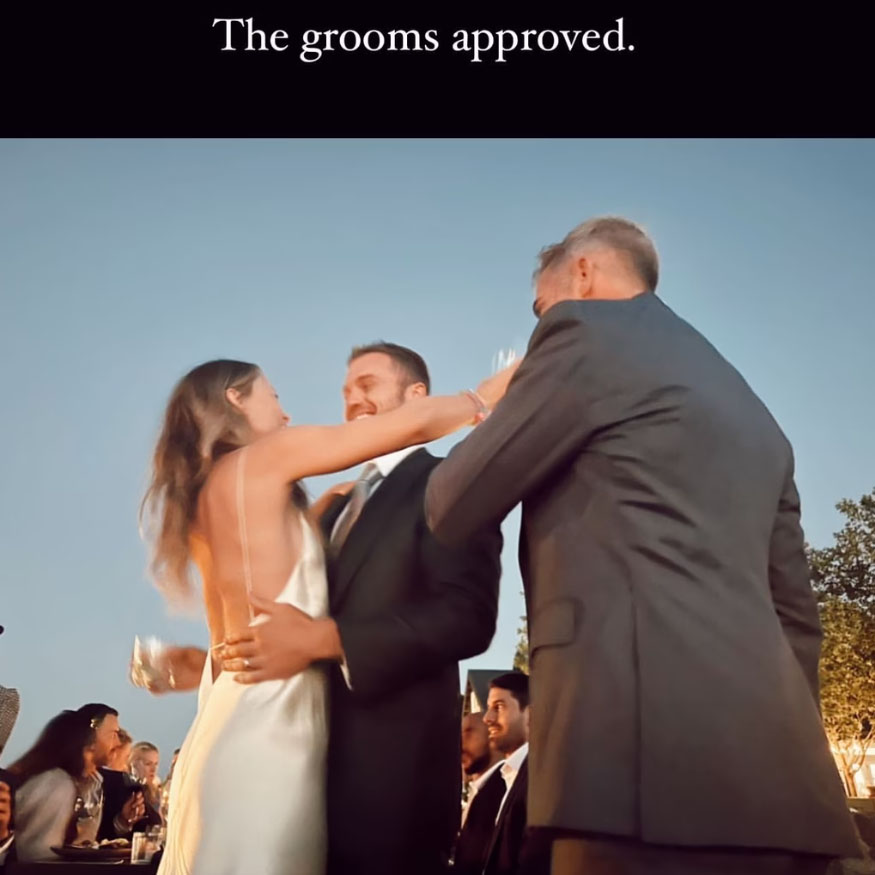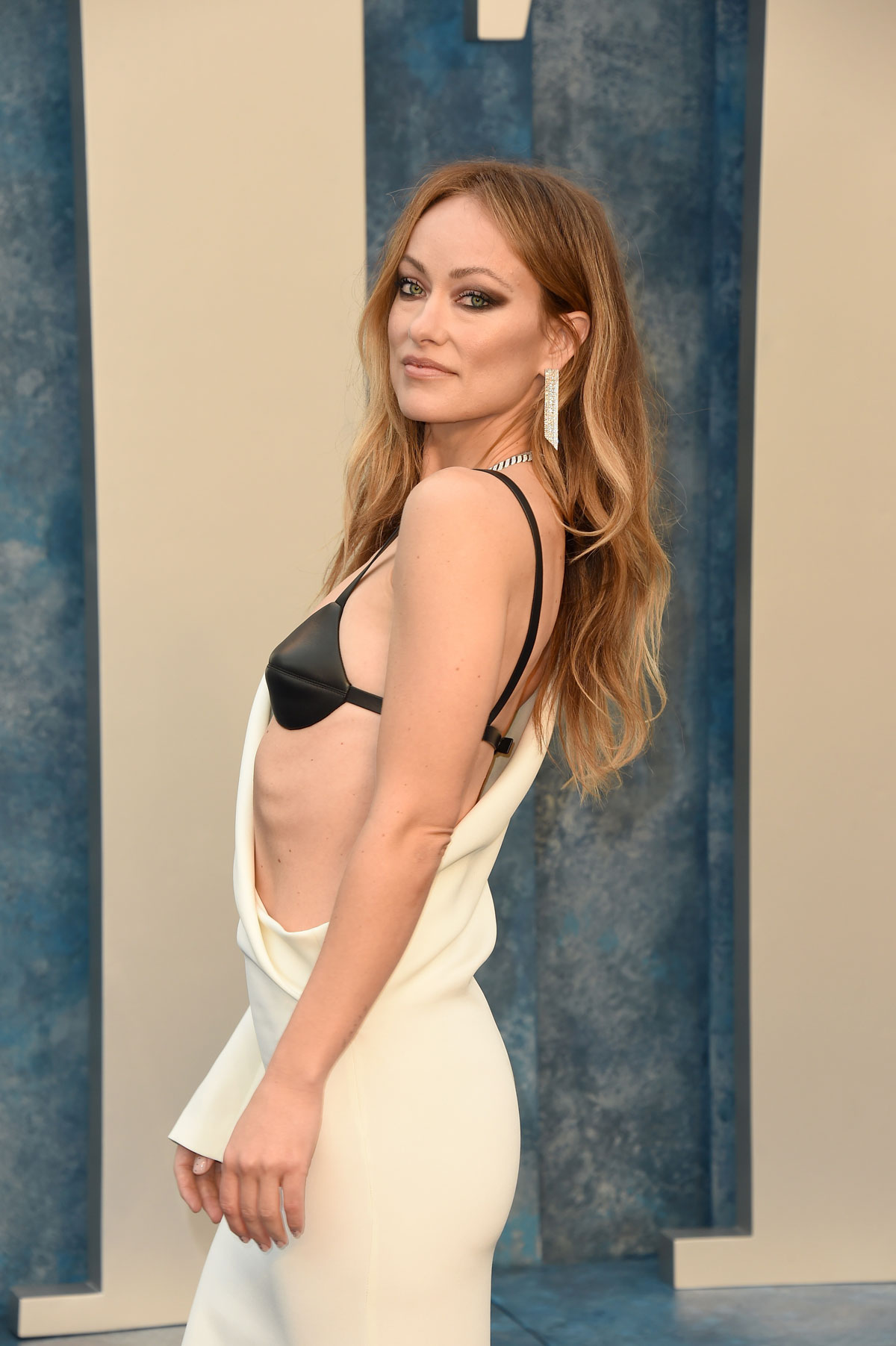 photos credit: Xavier Collin/Image Press Agency/Avalon, JPI Studios/Avalon and Instagram via E!
Source: Read Full Article