The Daily Mail's royal reporter Sebastian Shakespeare recently revealed that a friend of Meghan Markle's claimed she kept a diary during her time living in the United Kingdom with Prince Harry—and on top of that? There's been some speculation that said diary could be good source material for a tell-all about her life.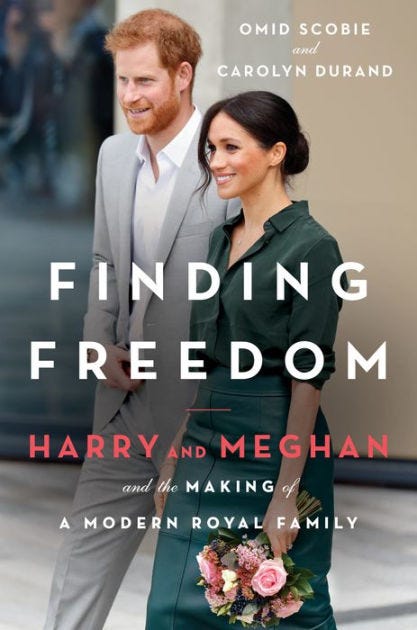 But according to Vanity Fair, not so much. Another friend of Meghan's (so many chatty friends, so little time) tells the magazine that "The Meghan stories seem to get more far-fetched by the day," and that "I wasn't aware that Meghan kept a diary, but even if she was chronicling that period, she is not going to be publishing a kiss-and-tell. That isn't on the agenda for her or Harry."
That said, there is a book coming out about Meghan Markle's life. Her and Harry's new biography, Finding Freedom: Harry and Meghan and the Making of a Modern Royal Family, hits shelves this August, and Meghan has told friends she hopes it will "finally set the record straight and show the world why they were left with no other choice than to leave the royal life."
Apparently, Meghan also believes "readers will finally understand the monumental anguish and turmoil she had to endure with a stiff upper lip," not to mention "see her vulnerable side, something the book does in great detail."
Literally cannot wait to read.
Source: Read Full Article