Lady Gaga has a new guy in her life. After breaking off her engagement to talent agent Christian Carino and a short-lived fling with audio engineer Dan Horton last year, the singer started off 2020 with a new beau, entrepreneur Michael Polansky.
Gaga unexpectedly went Instagram-official with her new man after Super Bowl weekend, sharing a photo of them cuddling up together in Miami just days after rumors of their romance first broke.
So who is the man who's stolen Gaga's heart? Below are a few basics.
He's the executive director of the Parker Foundation.
Polansky co-created the foundation with Sean Parker, who co-founded big tech businesses like Napster and Facebook. The organization, which launched in 2015, supports philanthropic efforts in life sciences, global public health, civic engagements, and the arts, according to its website. He's also on the board of the San Franciso-based Parker Institute for Cancer Immunotherapy, which sponsors research for cancer treatment.
He's a Harvard grad.
Polansky studied applied mathematics and computer science at Harvard University according to Page Six, which first reported the entrepreneur's romance with Lady Gaga. Per Entertainment Tonight, which referenced Polansky's LinkedIn profile, he graduated in 2006.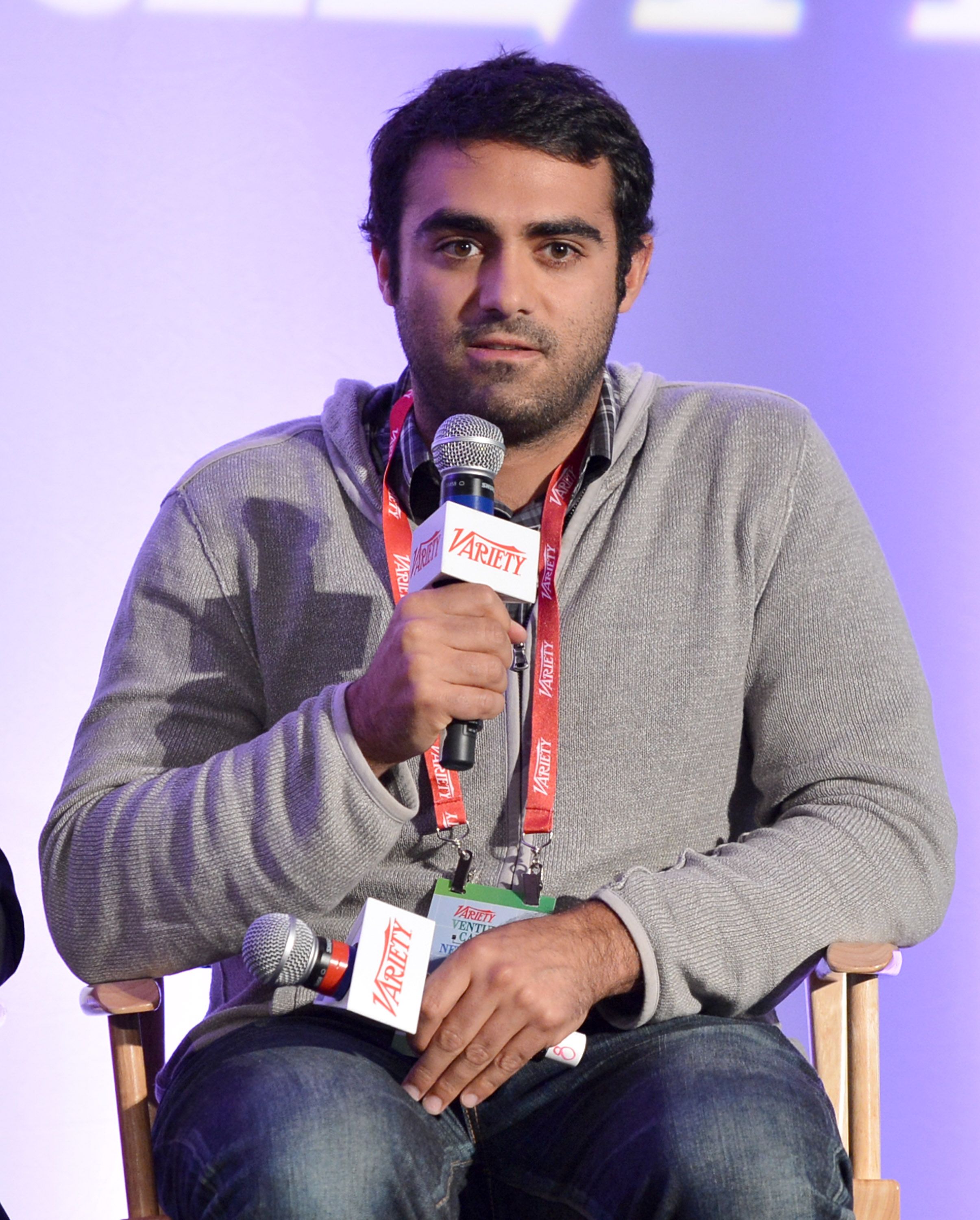 He was first linked with Gaga around New Year's Eve.
Polansky and the singer had apparently been together for weeks before their dalliance made news; they were even seen kissing on New Year's Eve in Las Vegas, but the philanthropist wasn't identified at the time. "They've been seeing other since before the holidays and she's crazy about him," a source told E! News.
The insider added, "They've been out and about in Los Angeles and spending a lot of time at her house. She's taking him everywhere she goes and they don't want to be [apart]."
They showed lots of PDA in Miami.
The hype surrounding Gaga and Polansky escalated after they were seen kissing on a balcony in Miami during Super Bowl weekend. The pop star was in town for her performance on Saturday, and Polanksy was seen in the VIP section during the show with Gaga's mother, Cynthia Germanotta, according to Page Six.
On the night of the Super Bowl itself, the couple was even spotted leaving the game at Hard Rock Stadium together. Gaga sealed the deal with her loved-up Instagram post. "We had so much fun in Miami," she wrote.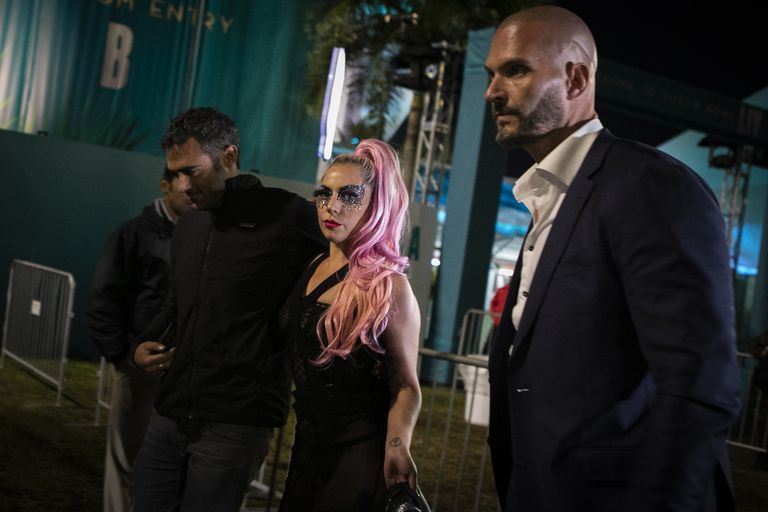 His ex wrote an op-ed about his new relationship.
Lindsay Crouse, senior staff editor of The New York Times' Opinion section, penned a story about learning that Polansky, her longtime former boyfriend, was dating a Grammy-winning superstar. They dated for "all of college, and then a few years more," she reveals. Crouse doesn't follow Polansky on social media, but she did say he blocked her on Facebook after their breakup. She has no hard feelings for Gaga, though.
"Lady Gaga is amazing," she writes. "Comparing yourself with her is incredibly motivational, and I recommend you try it, regardless of how you relate to who's dating her."
Gaga is "really into him," obviously.
If you couldn't already tell from all of her loved-up Instagram selfies, Gaga is smitten. "She's really into him!" a source told E! News weeks after news of the relationship broke. Gaga and Polansky are "are opposites of each other, which all-around is a good thing for her." And, the source added, "He definitely cares a lot about Gaga." No drama to see here!
Could "Stupid Love" be about him?
A week after releasing her single, "Stupid Love," Gaga referenced the romantic (I guess?) title in a caption for a new selfie with Polansky: "I've got a STUPID love💕." It's unclear when Gaga wrote the song, or whether it really is about her new beau, but the lyrics do relay a message of finally finding the right person after a long search. The first verse goes:
He's "the love of [Gaga's] life," and he's helping her with charitable projects.
While speaking to Morning Joe about mental health and wellness, the superstar briefly gushed over her beau as she discussed an exciting new project. "With Born This Way Foundation, my mother, Cynthia Germanotta, and our co-founder Maya [Enista Smith], who I love so very much—they are working with my, the love of my life on something for mental health," Gaga said, per People. She explained that they're working on an app called Braver, which is inspired by dialectical behavioral therapy.
Days later, during the broadcast of One World: Together at Home, a benefit broadcast for frontline workers fighting coronavirus that Gaga helped curate, the singer also gave Polansky a shout-out for helping her fundraise.

Source: Read Full Article