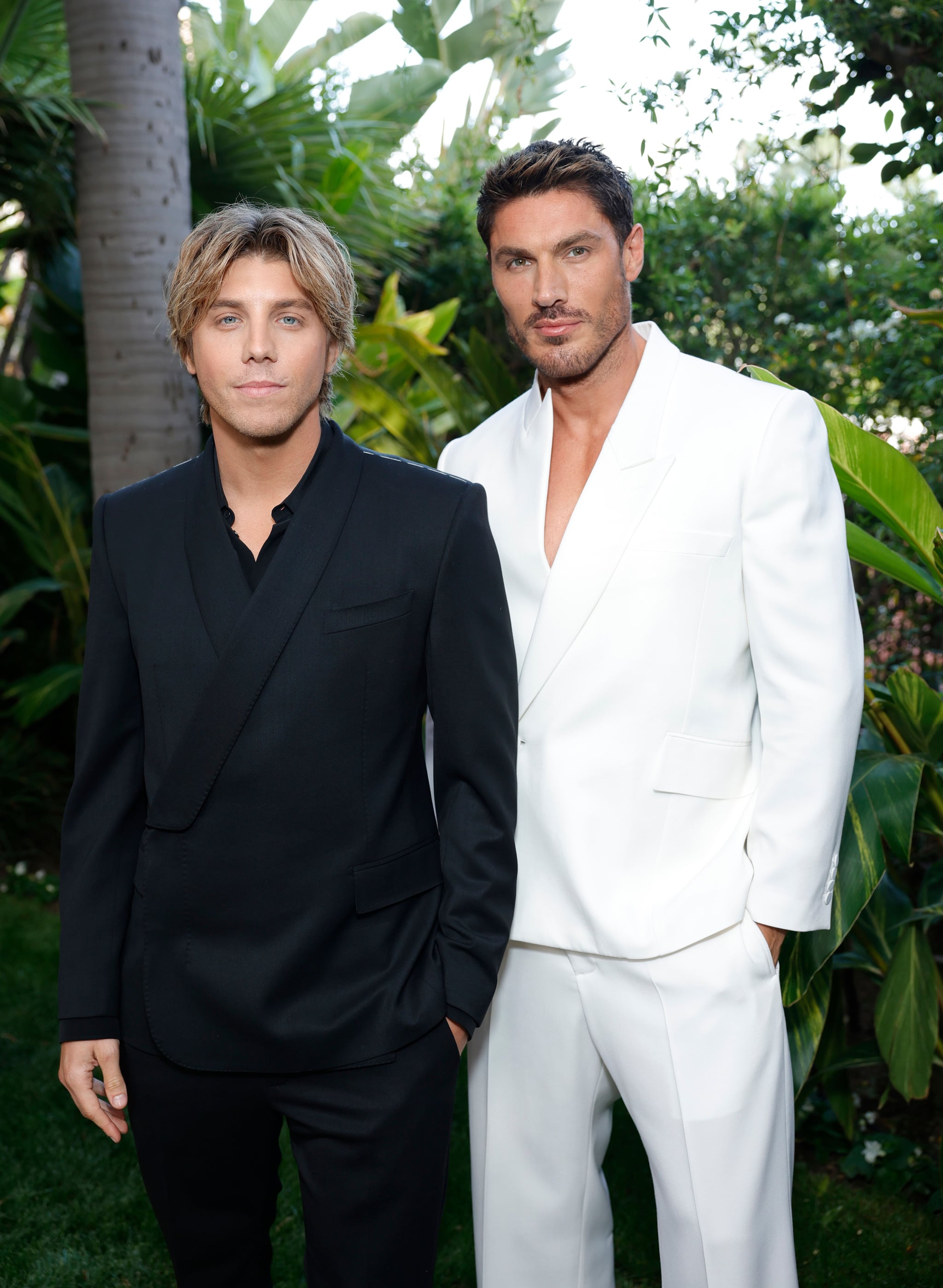 Chris Appleton and Lukas Gage are married, according to Page Six. The couple wed in Las Vegas over the weekend. POPSUGAR can confirm the couple obtained their wedding license in Clark County, NV, on April 22. Reps for Gage did not immediately respond to POPSUGAR's request for confirmation, and Appleton's team could not be reached. However, a source tells Page Six that the pair tied the knot in a secret wedding at the Little White Chapel in front of six guests, including friend Kim Kardashian.
Gage and Appleton's whirlwind wedding news comes less than a month after their engagement was confirmed to outlets like People and Entertainment Tonight. A source at the time also told Us Weekly that the two were "not telling the public yet, but they have told friends they are engaged."
The couple's romance was first hinted at after the "How to Blow Up a Pipeline" star shared photos from their getaway vacation to Mexico on Feb. 20. Later, on March 8, the two further fueled dating rumors when they attended Vanity Fair and TikTok's A Night For Young Hollywood party together in Los Angeles. But after weeks of speculation, Appleton finally confirmed his romance with Gage on "The Drew Barrymore Show," telling the host, "I'm very happy, very much in love."
Gage himself hasn't said much about his relationship with Appleton. During an interview with The New York Times, which was published on March 9, he said, "If they want to think that, they can," of people assuming the couple's Mexico photos were their public reveal. "I'm a pretty open book about most things in my life, but I have a problem with the culture of everyone needing to know everybody's business and nothing can be sacred," he added. "It's a weird line that I'm still trying to figure out."
Appleton shares two kids, Billy and Kitty-Blu, with his ex Katie Katon.
Source: Read Full Article