Kim Kardashian West and Kanye West are one of the most powerful celebrity couples in existence today. They caused a media frenzy when they first got together, but they're such an established pair in the industry now that it seems like they've been together forever. Even so, many years later, fans still can't stop talking about them.
The Kardashian-Jenners, on the other hand, have been showing us glimpses into their lives on Keeping Up with the Kardashians for so many years that some people are starting to get bored of the same old drama. Fans are brainstorming ideas on how the Kardashian-Jenners can keep themselves relevant, and Kardashian West and West's marriage seems to be the key to solving that challenge.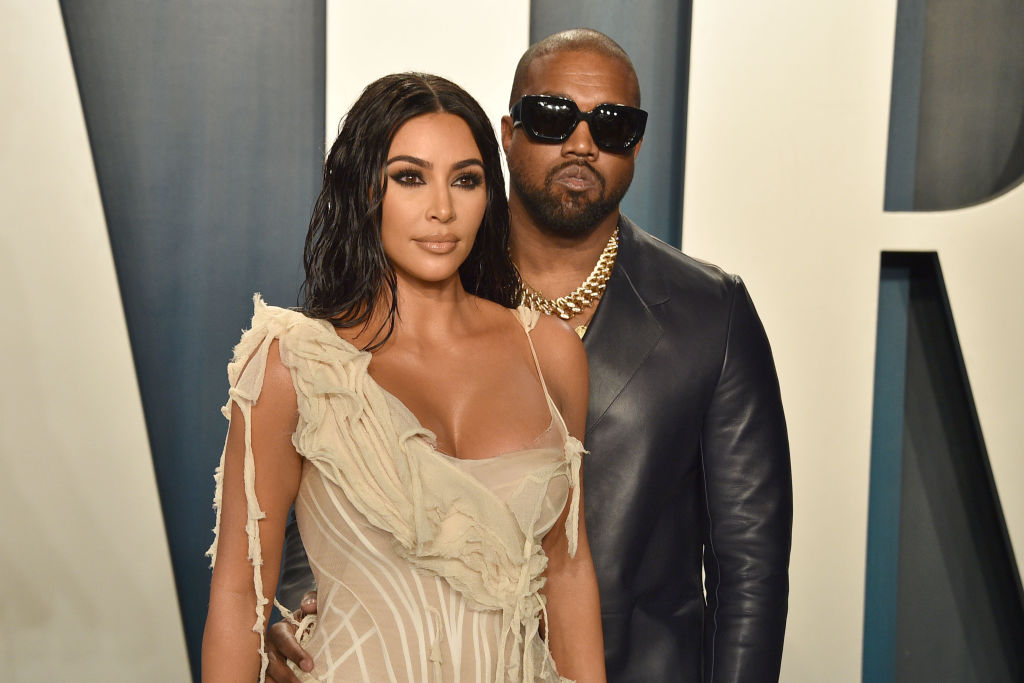 Kanye West and Kim Kardashian West's love story
West and Kardashian West have actually known each other for quite a long time because they ran in the same circles, but didn't start dating until 2011. At the time, Kardashian West still hadn't finalized her divorce from ex Kris Humphries (to whom she was only married for a few months) at the time. Not long after the divorce was official, she married West in a beautiful ceremony in Italy. Seems like these two lovebirds were so crazy about each other that they just couldn't wait.
Although fans were shocked and confused at the time at this in many ways unlikely pair, Kardashian West and West have surprised us all. 7 years later, their marriage is still going strong, and they even have four children together. Although recent rumors have suggested that their love is on the rocks, their social media pages suggest otherwise.
Fans want to see more of West and Kardashian West behind-the-scenes
RELATED: Kim Kardashian West Knew Kanye West Was Her 'Soulmate' Because of How He Sleeps
Fans feel like the Kardashian-Jenners are losing relevance, and are getting bored of their reality show, Keeping Up with the Kardashians. In a recent Reddit discussion, fans talked about what they'd like to see to make them feel invested in this mega-famous family again. One thing many agreed that they'd like to see more of is honest behind-the-scenes content about Kardashian and Kardashian West's marriage.
"I think Kim sharing what her life with Kanye was like (good, bad, ugly) would keep people tuned in because Kanye constantly makes headlines," one fan wrote. West certainly does make headlines, and it's undeniable that having him be a more active part of the show would likely make more people tune in. Another fan agreed: "I was all about the drama with Kanye and her outfit. As much as I'm not a fan of Kanye I would like to see their marriage dynamic more and just him being around the kids," they wrote. It seems like fans really want to know the truth about this marriage and what makes it tick.
Fans want Kardashian West to be more honest on KUWTK
On top of wanting to see more behind-the-scene details of her marriage, fans also think that the family and show could become relevant and interesting again if Kardashian West was more honest on-screen. One fan commented that the show would keep fans interested "[i]f Kim and Kylie and Kendall started sharing their actual lives and not their actual products/brands." It seems like people don't feel that Kardashian West is really being genuine for the cameras like she used to be. One person cut right to the chase: "Kim needs to stop selling s*** all the time. She needs to reel it in and stop being so desperate," they wrote. It makes sense that fans would lose interest if they're feeling like the show is only an avenue to help the family sell their products.
Other fans, though, aren't so hopeful about the Kardashian-Jenners ever becoming relevant again. When asked what could keep fans interested, one fan commented bluntly: "[A]t this point, nothing." Ouch!
Source: Read Full Article