Kevin Smith shared astonishing "before and after" throwback photos comparing what he looked like when he was hospitalized for his heart attack versus today.
The director's expression in both photos is nearly identical. However, he's wearing a hospital gown and hooked up to oxygen in the 2018 image. The 2021 photo shows Smith looking noticeably thinner and almost younger. Smith admits the cardiac scare he experienced while he was on stage in 2018 was the biggest wake-up call of his life.
Despite trying other health and weight loss approaches in the past, Smith knew this time his life depended on it. Because, as he wrote in a recent Instagram post, "none of us know how long the movie is meant to last…"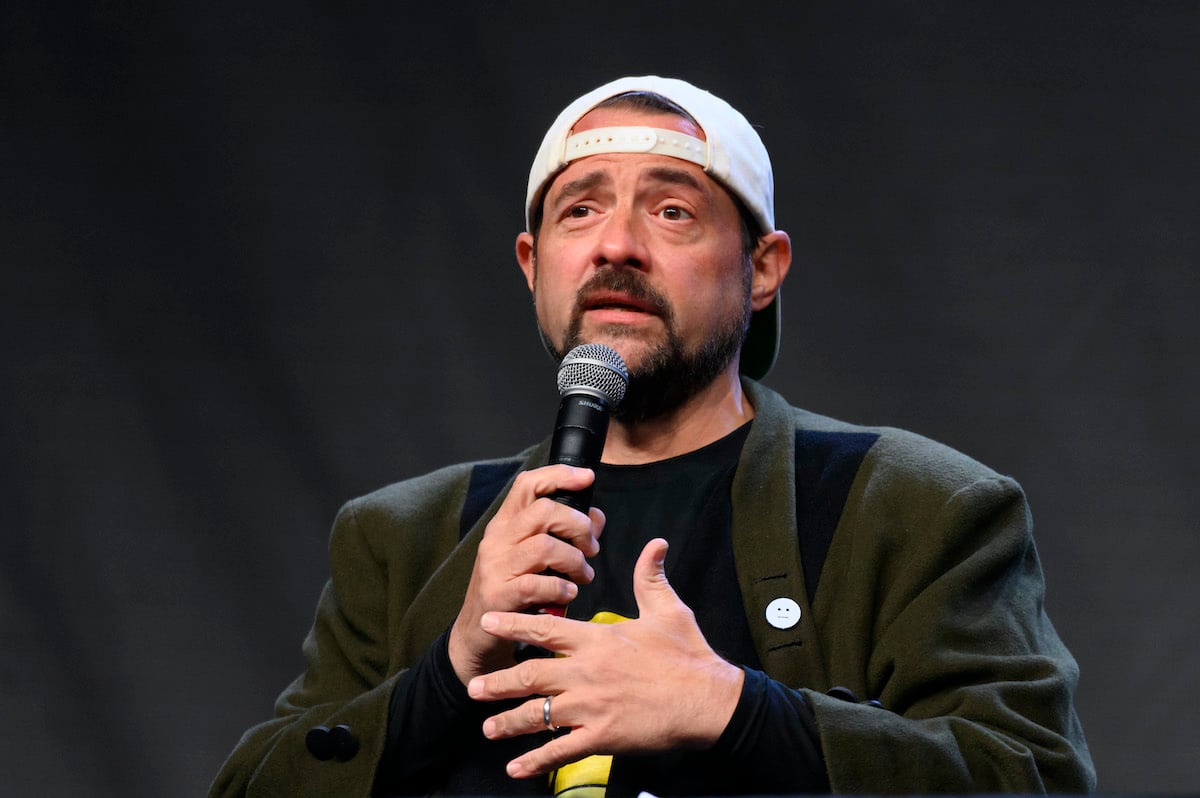 Kevin Smith was 'dead man walking'
Smith marked the anniversary of his heart attack with an Instagram post he referred to as "Dead man walking." The hospital photo he shared was taken on Feb. 25, 2018, and he's marked the anniversary every year with a new photo update, which he shared in the post.
"DEAD MAN WALKING!," he proclaimed in the post. "3 years ago today, I almost died from a massive heart attack." Smith credits his doctor for saving him, joking, "I'd have shuffled loose this mortal coil. I was meant to end on the table that night – but science saved me."
https://www.instagram.com/p/CLuO-V5DXM8/
But he said the event reminded him that nothing is forever. "And ever since, I've felt like I'm living on borrowed time – a notion that I've been called grim for expressing," he admitted. "But the fact of the matter is that all of us are always living on borrowed time."
A village of friends saved his life
Smith credits several of his friends and crew working at the theater the night of his heart attack. His hair and makeup artist was the one who noticed something was gravely wrong.
"She felt my neck and found it freezing cold," Smith recalled. "So she told @jordanmonsanto, who made the controversial call of dialing 911 and getting an ambulance out to the theater. If these two kids don't act, I die backstage – plain and simple. Thank you, Ladies!"
Smith also thanked the EMTs and everyone who essentially saved his life. Smith even joked about how his doctor allowed him to "yap" endlessly about movies too. "Homeboy spent a few hours listening to me yap on and on about @degrassi and #jayandsilentbobreboot while he worked feverishly to stick a stent in my LAD."
"Every day prior to meeting him was a gift from my parents; every day after the heart attack is a gift from the Doc," Smith wrote. "I tried to insure his gift kept giving by going #vegan and dropping weight, but my Dad died of a heart attack at age 67 and I almost joined him at age 47. So every day I wake up, I realize I'm living on borrowed time. We all are, Kids. So act accordingly. If you're as old as me, get your heart checked out; we're at that age now. And while you're still above ground, spend a portion of every day chasing your dreams and trying to make them come true (unless your dream involves hurting people; never do that)." 
Source: Read Full Article