With just seven months to go until the 2020 presidential election, Kanye West is making sure there's no confusion on where his loyalty lies!
In a lengthy new cover feature for the May issue of GQ, the outspoken rapper emphatically said he WILL vote for Donald Trump to stay in office for four more years. Gee, thanks. We can't imagine anyone guessed any differently on that one…
For those who may not recall, Kim Kardashian West's husband did not vote in the 2016 election but famously declared that if he did, he "would have voted for Trump." In his interview, 'Ye made it clear he won't miss out on the opportunity to support his favorite candidate this time around! He told the mag:
"No, I'm definitely voting this time. And we know who I'm voting on. And I'm not going to be told by the people around me and the people that have their agenda that my career is going to be over. Because guess what: I'm still here!"
The 42-year-old continued, reflecting on the backlash he's received from disapproving fans over the years:
"I was told my career would end if I wasn't with . What kind of campaign is that, anyway? That's like if Obama's campaign was 'I'm with black.' What's the point of being a celebrity if you can't have an opinion? Everybody make their own opinion! You know?"
Mr. West has never been afraid to make a statement! Whether it's a controversial White House visit with Trump or brazenly rocking the now-infamous red MAGA hat, his "opinion" is always loud and clear. He said it has everything to do with the fact that his parents were both passionate political activists themselves:
"Both my parents were freedom fighters, and they used to drink from fountains they were told they couldn't drink from, and they used to sit in restaurants where they were told they couldn't eat from. They didn't fight for me to be told by white people which white person I can vote on."
Kanye went on to note one of the main reasons why he favors the Don instead of former President Barack Obama:
"I buy real estate. It's better now than when Obama was in office. They don't teach you in school about buying property. They teach you how to become somebody's property."
So, a better deal on property values is enough to get behind a misogynistic, arrogant, sexist and incompetent leader who has jeopardized the American people in more than ways than we can count since he became POTUS? Someone, anyone, PLEASE help this guy get a grip on reality!!
It's fair to say he might understand something about Trump that others don't. With all the time he and KKW have spent working on prison reform with the current administration, maybe Yeezy just wants to keep that access to the WH and open relationship going for the sake of his wife's work. But on the flip side, there are countless obvious reasons why many people want to see Don out of office — and we just don't think a break on real estate is going to change that. You're on your own with this one, dude!
The father of four also made mention of his late friend, Kobe Bryant, in the interview which took place just days after the Lakers icon's tragic death. Telling the mag's editor-in-chief Will Welch about how alike they are, 'Ye spilled:
"One thing I thought was really amazing is that we were able to find a groove with the photographs today even as out of it as I was with the loss of Kobe. We were able to just go to the court and play ball. There's one street that I drive to go from either my office or my home to the property where the domes were built. So now there's no way for me not to be as determined as Kobe every time I drive down that street. It's game time. There's no move that we can't make, or that we'll wait to make."
The singer further went on:
"Everyone in our life is now a member of the Lakers on one of Kobe's championship teams. The way that Kobe would say that we all have to come together and win this championship is the way I look at life now. To an infinite, other level. This is a game changer for me. He was the basketball version of me, and I was the rap version of him, and that's facts! We got the commercials that prove it. No one else can say this. We came up at the same time, together. And now it's like, yeah, I might have had a reputation for screaming about things—but I'm not taking any mess for an answer now. We're about to build a paradigm shift for humanity. We ain't playing with 'em. We bringing home the trophies."
"Facts" aside, Kanye has had to overcome more than just the public's perception of his political beliefs and wild comparisons, but his "functioning alcoholic" behavior. He described:
"One day I was in my office working on the couture collection, and there was some Grey Goose in the fridge and I was just going to get a daytime drink, and I looked and thought, 'Devil, you're not going to beat me today.' That one statement is like a tattoo. I haven't had a drink since I realized I needed to take it day by day, but I never owned up, or was even told, 'Hey, you're a functioning alcoholic.' People have called me a crazy person, people have called me everything—but not a functioning alcoholic. And I would be drinking orange juice and Grey Goose in the morning.
And addressing when he brought a bottle of Hennessy to the 2017 MTV VMAs, the same show he infamously interrupted Taylor Swift on stage, West shared:
"I really grabbed the drink to be able to even go to the awards show due to the information that everyone knows now. To say, 'Okay, I can handle this.'"
While he didn't elaborate further, it certainly sheds light on his headspace… With so many hot takes in this feature, including Kanye's vision for the future following the coronavirus pandemic, his next studio album in the works, and more, it's worth giving it a read in full HERE.
Reactions, Perezcious readers? We've become so accustomed to hearing this type of rhetoric from West, but it still feels like a giant slap to the senses every time, doesn't it?? Sound OFF with your thoughts in the comments (below)…
Related Posts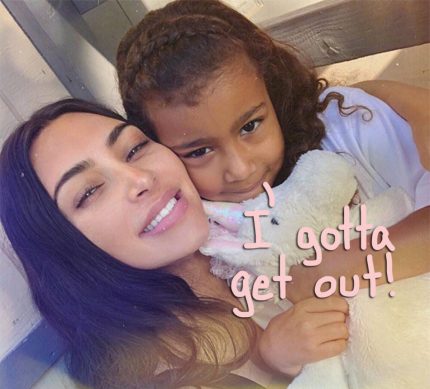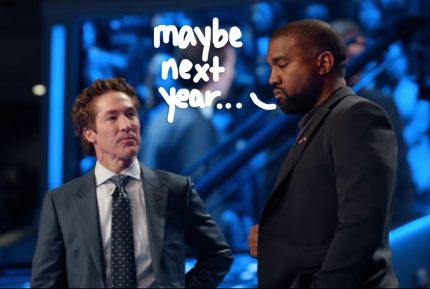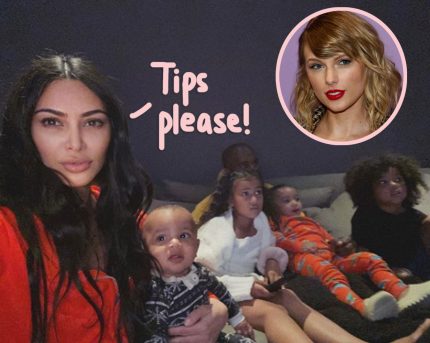 Source: Read Full Article