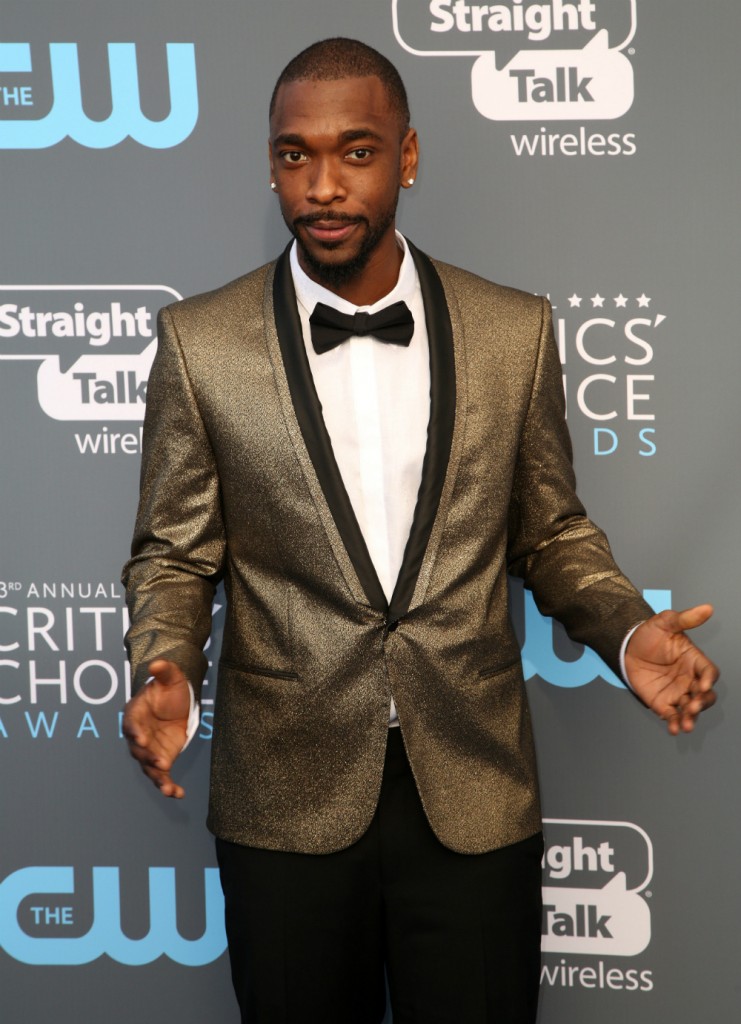 Jay Pharoah is an actor/comedian and former Saturday Night Live castmember. Last April, while running for exercise in Los Angeles, the LAPD stopped him, with guns pulled, and ordered him down on the sidewalk with his arms splayed. Once on the ground, an officer put his knee first on Jay's back and then his neck and handcuffed him. Jay had no idea of what he was being accused. After several minutes, the LAPD officers told him his outfit matched a description for a burglary suspect they were pursuing but he'd been cleared, and they left him where they'd found him. Jay waited to tell his story so as not to pull attention from the murders of Ahmaud Arbery and George Floyd, but since the whole incident was captured on security camera footage, Jay's friends and family encouraged him to speak out now to highlight the egregious actions of the LAPD.
Jay Pharoah is speaking out about his disturbing encounter with law enforcement.

During an interview with Gayle King on CBS This Morning, the former Saturday Night Live star recalled the incident with the Los Angeles Department in which he said an officer placed a knee on his neck during a case of mistaken identity in April.

Pharoah, 32, first shared the story and security camera footage of the encounter last week, amid ongoing protests sparked by the death of George Floyd, an unarmed black man who died last month after being pinned to the ground by a white police officer with a knee on his neck for almost nine minutes. Of Pharoah's video, the Los Angeles Police Department told CBS This Morning, "We are aware of the video and its [sic] under investigation."

Pharoah said he was walking across the street when a group of officers, guns drawn, approached him and instructed him to get on the ground and spread his arms out.

After he complied, "The officer comes, he gets on top of me, he puts his knee on me … he puts on the cuffs," Pharaoh recalled. "I'm shocked, I'm scared, I don't know why I'm being detained. I'm just totally confused right now."

According to Pharaoh, he informed the cops that he didn't have his ID on him but that they could Google his name.

"A couple of minutes later, they came back and they said, 'Oh, we got a call that you're not the guy. Sorry,'" he said, adding, "That's not enough."

As for being pinned to the ground by a knee on his neck?

"I just thought, why?" Pharaoh said. "Now, I do not have eight minutes and 46 seconds of an officer being on top of me like that, obstructing my airway and choking me. I don't have that. Luckily, they pulled me up and I got out of it. But it's like, why does it have to go to that extremity, when I'm an innocent bystander?"

"We should never have to feel like our lives are in danger when we're doing regular human activities," he continued. "I don't want to have to fear for my life when I'm going to Whole Foods, getting some chips and guac and picking up a kombucha. I don't want to feel like my life is going to be sacrificed when I got to go to the gas station and I'm pumping some gas, standing out there and a cop comes rolling past and I don't know what he's going to do. I should not feel this way when I'm trying to do regular human activity."
[From People]
I've posted the interview with Gayle King below. Jay is still very angry and justifiably so. At the end of the segment, Gayle said that Jay had been running with an app that told him to run for a distance and then stop. He happened to be stopped when the police assaulted him. But what if he'd been running and, as they mentioned, not heard the police because he was listening to music. He would be, we know after the murder of Rayshard Brooks, dead – shot in the back for evading arrest. Jay did not have ID on him because, as was established, he was exercising. I don't carry ID on me when I run and my guess is that will never be an issue – for me, because I am a white woman. As Jay said in the interview, the proof of guilt is in this country is grossly unbalanced, "Black people in America … why do we have to feel like we're guilty until proven innocent, where the other side gets innocent until proven guilty?"
The footage, which Gayle plays during the interview, is frightening. Imagine if that was your son on the tape. Tragically, Jay's parents don't have to imagine it, they lived through it when he called immediately after the incident. Furthering their horror, they have video of exactly how close their son came to becoming a statistic. Remember, this was the LAPD who has a very long history of criminally racist behavior. I'd been told many times before but for some reason, watching the opening of The Hate U Give, of a father telling his young children how to react if pulled over by the police, finally gave me a visceral inkling of the fear that Black families face every time one of them walks out the door. On the first night of protests following the murder of George Floyd, my friend in Memphis texted me an image of his son respectfully marching for justice with his peers. He wrote alongside his son's photo, "I was at home – proud and terrified." My heart leapt in my throat when I saw the pic for the same reasons his did, and I was looking at it the next day. That's not fair. If that had been my son, I'd have the luxury of just being proud. Nobody – nobody – should have to hold that much fear for the people employed to protect us.
Please watch the video if you can. Jay reiterates he's never had so much as a traffic ticket before he was cuffed at gunpoint on the streets of Los Angeles, all for wearing grey sweatpants while running.
He told @GayleKing more about it & how he says it should've been handled differently. pic.twitter.com/r9TuH3Q43q
— CBS This Morning (@CBSThisMorning) June 17, 2020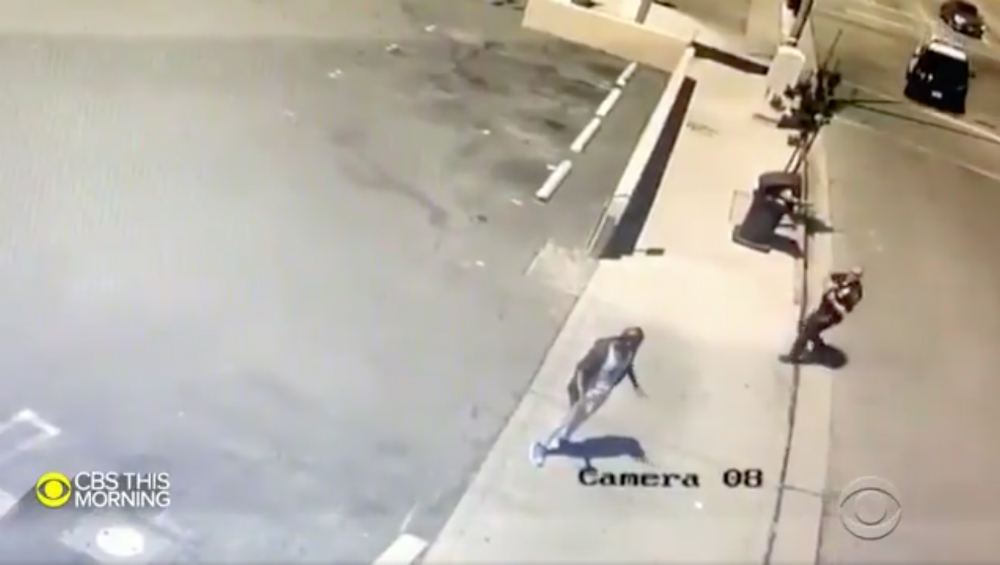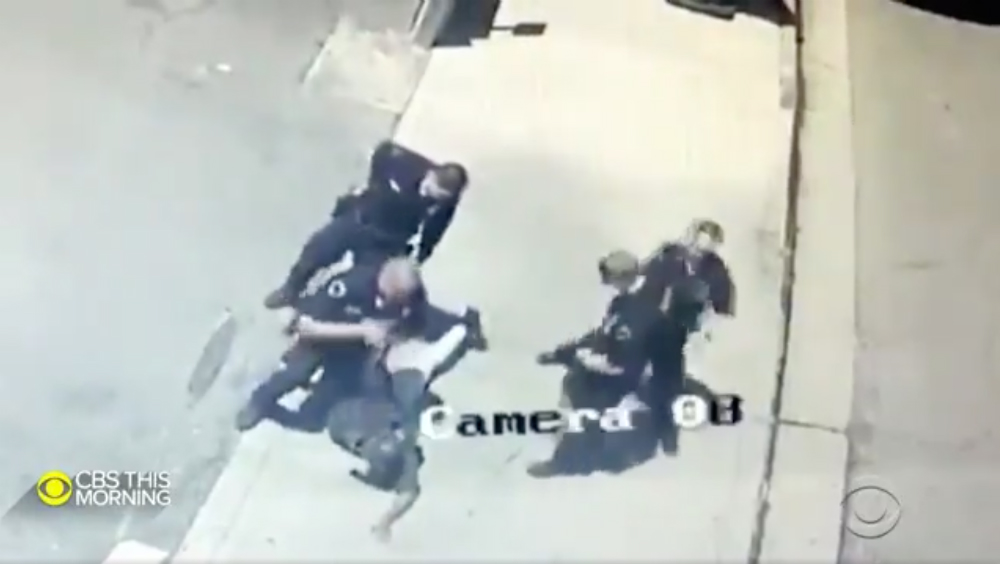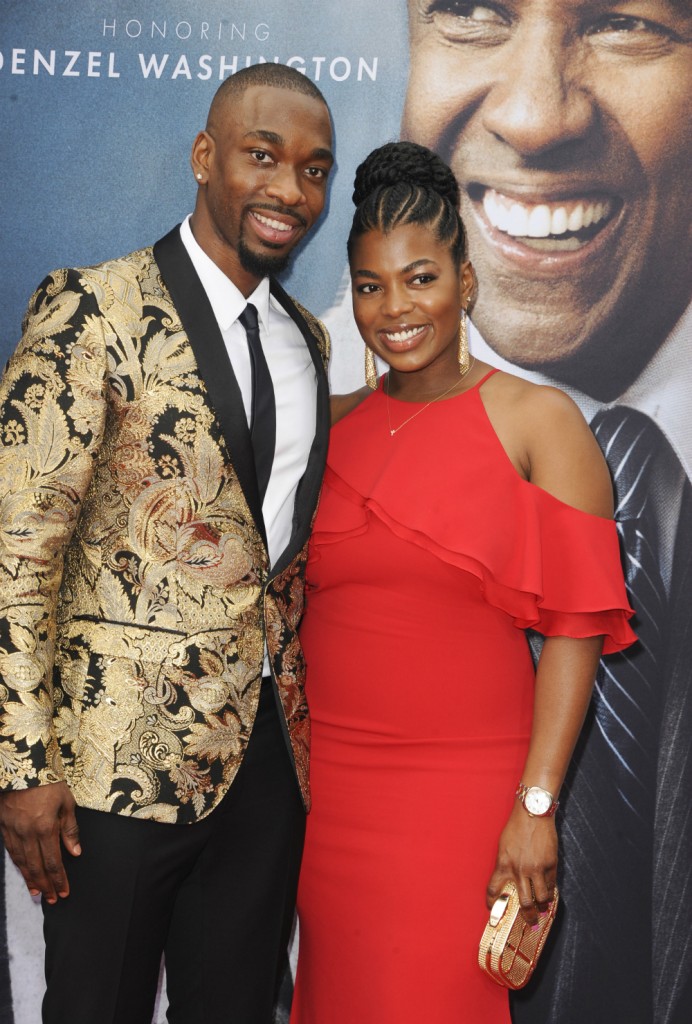 Photo credit: WENN/Avalon and Twitter
Source: Read Full Article