Many couples are spending a lot of time together in a closed space during the coronavirus pandemic. That could really affect a marriage and that includes couples that have been together for decades.
Red Table Talk had an episode focused on couples making their relationships work through this time. Jada Pinkett Smith opened up about her own marriage to Will Smith.
Jada Pinkett Smith opened up about her past marriage troubles with Will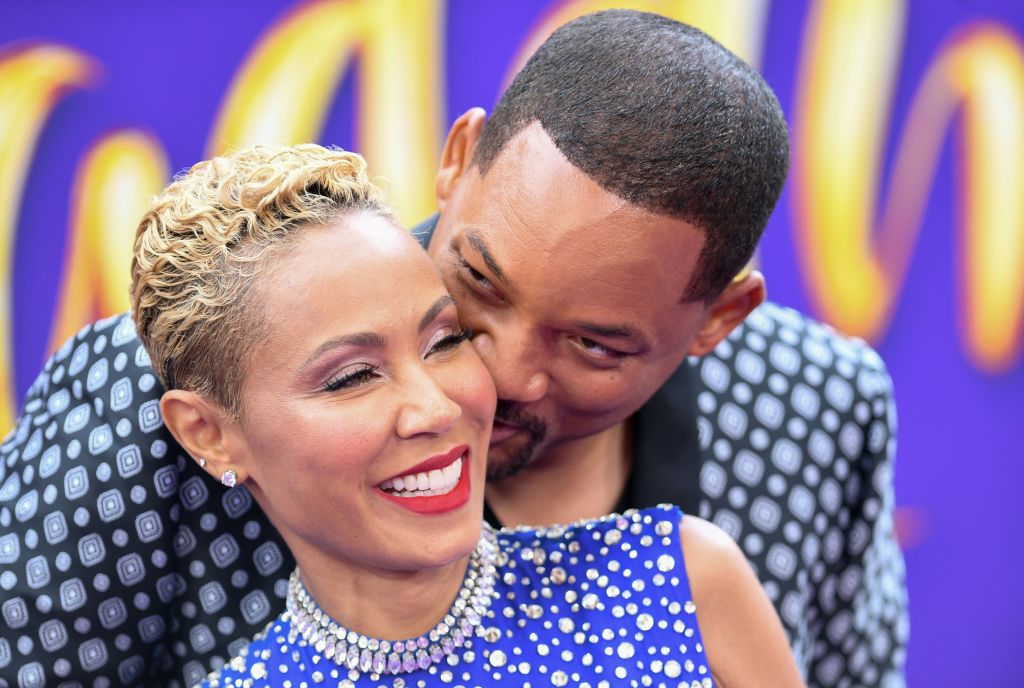 Pinkett Smith hasn't been shy about talking about the negative parts of her marriage with the actor. She has denied that they were caused by cheating.
"I'm asked a lot about, 'Is there infidelity in your relationship with Will?'" she said on Red Table Talk. "And it's like, 'No, but there've been other betrayals of the heart that have been far bigger than I could even think in regards to an infidelity.'"
She also admitted that they have separated then gotten back together. "I was devastated even worse than a divorce," she said. "We broke up within our marriage and got back together."
The mother went on to reveal what was key to them making it work. "Personally, in my journey, what I had to realize was that I had to find all the peace, love and joy within my heart in order to bring it to the table to share," she said. "Will had to go away and find the peace, love, and joy in his heart to share."
She admitted that she doesn't know him
The new episode of Table Talk was focused on how couples are doing while isolating together during the coronavirus pandemic. Pinkett Smith had her personal intimacy counselor, Michaela Boehm on as a guest along with Pastor John Gray and his wife, Aventer.
Pinkett Smith opened up about her own marriage in the episode. "It's challenging. You're forced to look at things differently," she said in the teaser for the episode. It then ends with her saying, "One of the things I realize is that I don't know Will at all."
She also talked about what they've been working on together in another clip. "The thing that Will and I are learning to do is be friends," Pinkett Smith. "You get into all of these ideas of what intimate relationships supposed to look like. What marriages are supposed to be. So Will and I are in the process of him taking the time to learn to love himself, me taking the time to learn myself, right? And us building a friendship along the way."
She then added, "Let me tell you that's been something. To be married to somebody for 20 some odd years and then realize I don't know you and you don't know me! And also realizing too there's an aspect of yourself you don't know either."
The couple has been married since 1997. They share two children together Jaden and Willow Smith. Will also has a son from his previous marriage named Trey.
Source: Read Full Article