Just ahead of the 2021 Grammy Awards, The Weeknd announced he would no longer allow his music to be submitted for contention. It comes as no surprise, as the singer has been criticizing the Recording Academy for quite some time. It doesn't look like he'll be picking up any in the near future, so let's take a look at how many Grammys The Weeknd has won so far.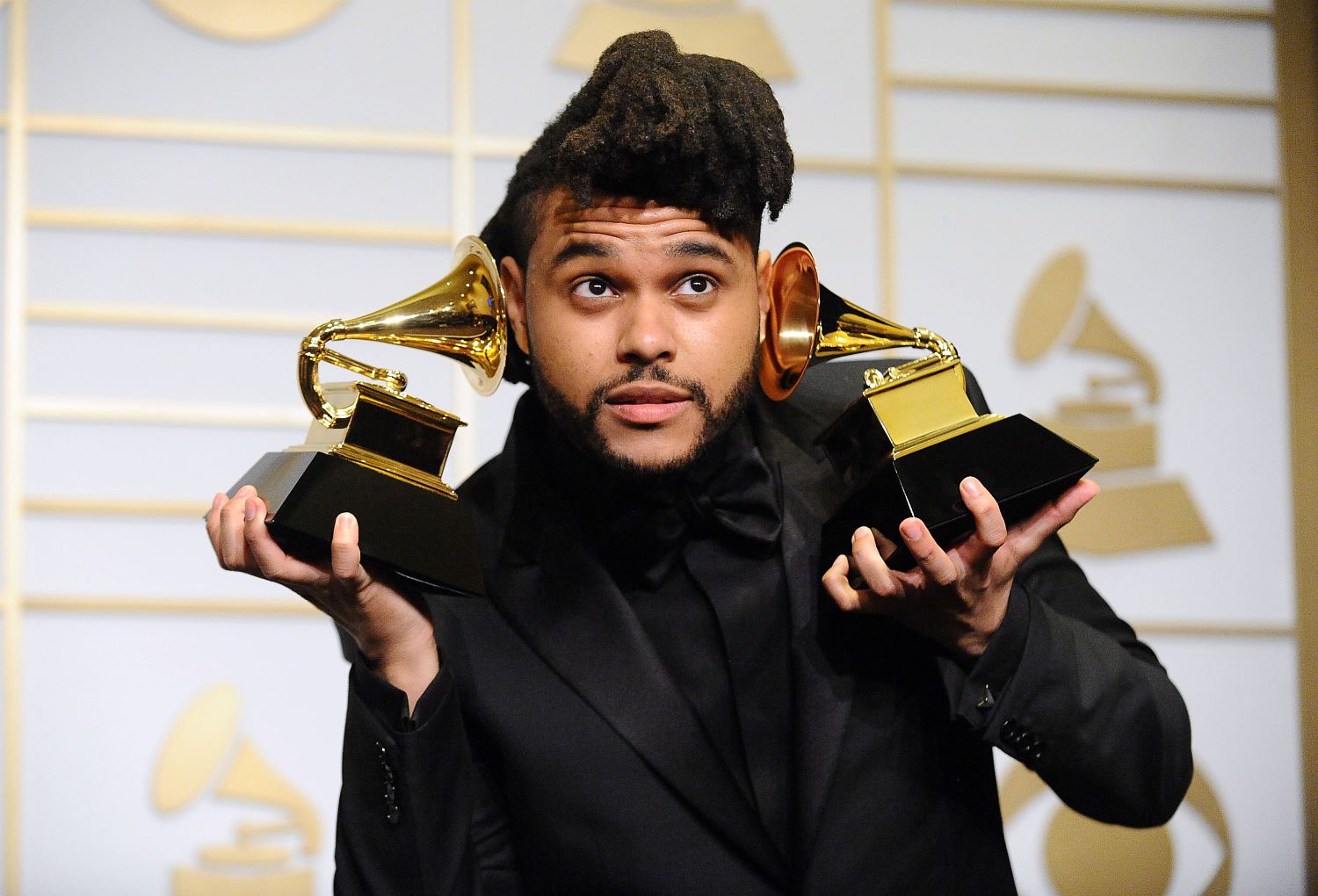 The Weeknd has three Grammy Awards
The Weeknd, whose real name is Abel Makkonen Tesfaye, has become one of the world's most popular pop stars. He started his music career posting videos on Youtube in 2010. And in 2012, after signing with Republic Records, he released his compilation album, Trilogy.
The Weeknd released his first studio album, Kiss Land, in 2013. But his 2015 release, Beauty Behind the Madness, made him commercial success. The album, which became one of the year's best-sellers, included his hit tracks "I Can't Feel My Face" and "The Hills." And it earned the singer his first two Grammy Awards— one for Best Urban Contemporary Album and one for Best R & B Performance.
In 2018, The Weeknd picked up another Grammy Award for Best Urban Contemporary Album for Starboy. In total, the singer has won three Grammy Awards out of 10 nominations.
The Weeknd criticized the Grammys in 2020
In 2020, The Weeknd released his fourth album, After Hours. Four singles on the album — "Heartless," "Blinding Lights," "In Your Eyes," and "Save Your Tears" — topped the charts. And two of those songs, "Heartless" and "Blinding Lights," hit the No. 1 position on the Billboard Hot 100.
But despite the album's critical and commercial success, when the 2021 Grammy nominations were announced, After Hours received no recognition. The snub led to The Weeknd publicly criticizing the Grammys and calling the Recording Academy corrupt.
"The Grammys remain corrupt," the singer tweeted. "You owe me, my fans and the industry transparency."
The Weeknd is pulling his music from further Grammy consideration
Just days before the 2021 Grammy Awards ceremony, The Weeknd publicly announced he would not submit any more music to the Recording Academy for consideration. "Because of the secret committees," he said in a statement to the New York Times, "I will no longer allow my label to submit my music to the Grammys."
Upon hearing The Weeknd's criticisms, interim president of the Recording Academy, Harvey Mason Jr., responded to the Times, saying, "We're all disappointed when anyone is upset. But I will say that we are constantly evolving. And this year, as in past years, we are going to take a hard look at how to improve our awards process, including the nomination review committees."
This isn't the first time an artist has called out the institution. Just days before The Weeknd made his announcement, Zayn Malik trashed the Grammys for its lack of transparency and corruption.
"F**k the Grammys and everyone associated," Malik tweeted. "Unless you shake hands and send gifts, there's no nomination considerations. Next year I'll send you a basket of confectionery."
"My tweet was not personal or about eligibility," he added. "But was about the need for inclusion and the lack of transparency of the nomination process and the space that creates and allows favoritism, racism, and networking politics to influence the voting process."
Source: Read Full Article