We don't know if he meant to do it, but French Montana managed to draw the internet's fury after making some claims about his music career. Comparing his catalog to Kendrick Lamar's didn't sit well with many, including rapper Young Thug.
Not only do music fans have their own opinions about French Montana's comments, but it's led to a back-and-forth between him and Young Thug.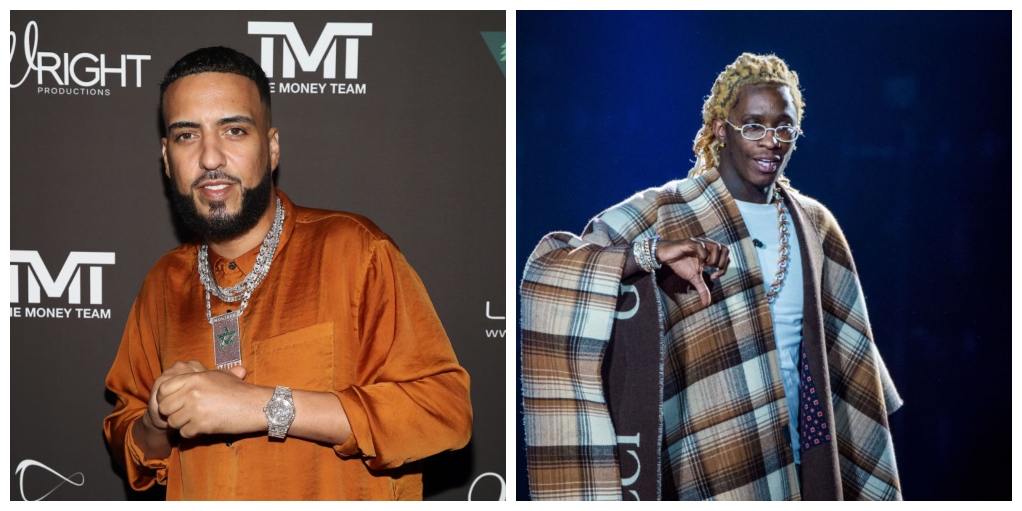 What French Montana said about Kendrick Lamar
Whenever a rapper claims to be "better" than someone else, it leads to a debate. That's what happened when French said he has more hits than Lamar.
During an interview with Complex News' Speedy, the rapper/producer stated if he went up against Lamar in a battle, he has what it takes.
Speedy referenced French's Instagram Live face-off againstTory Lanez, and asked if there was someone better he would square up against. Frenchfirst said he could face anyone and talked about being in music for 20 years.But then he compared his body of work to Lamar's.
"Honestly you put someone like Kendrick Lamar next to me onthe same stage at a festival. I might outshine him – not because I'm a betterrapper or whatever it is – it's just I got more hits. Kendrick Lamar got albums;he's got masterpieces."
Fans roasted French Montana and challenged him too
After catching heat from music fans online, French defended his position on Twitter by saying, "It ain't my faut I believe in myself. How was I supposed to answer that question?"
He also showed love to Lamar as an artist. Some fans backed him up by spotlighting his track record with club anthems and acknowledged his confidence.
But many on Twitter disagree that French has a track list comparable to Lamar's. One commenter joked, "Might as well go hit for hit with drake since you so damn confident," and another issued a poll that garnered more than 90,000 responses.
Others were kinder in their roasts like this one: "French, I love your energy brother. U made some fun records for the club. You seem like a really good guy. But you can't rap & your music is mad one dimensional. Kendrick is an ARTIST."
But then Young Thug chimed in and things went to anotherlevel.
Young Thug threw shots at French Montana
Now a trending topic on Twitter, a beef between rapper Young Thug and French ensued on social media. Young Thug posted several videos insulting French about his music, and the two traded jabs over money, cars, fashion, and fights.
Young Thug claimed he's done more for French's friend Max B and also brought up Meek Mill, saying he'd call him to bring out a video of French being knocked out.  
That prompted French to drag Young Thug for wearing a dress in a joint music video and he posted a clip offering $1 million to Young Thug for the Meek Mill footage. He also pointed out that his words about Lamar had nothing to do with Young Thug.
Fans remain divided over French's declaration that he and Lamarcan go "neck and neck" but they're also taking sides in the dispute between himand Young Thug. It's still playing out on Twitter and Instagram, but since Frenchis on a beef-squashing tour right now, maybe they'll end it.
Source: Read Full Article