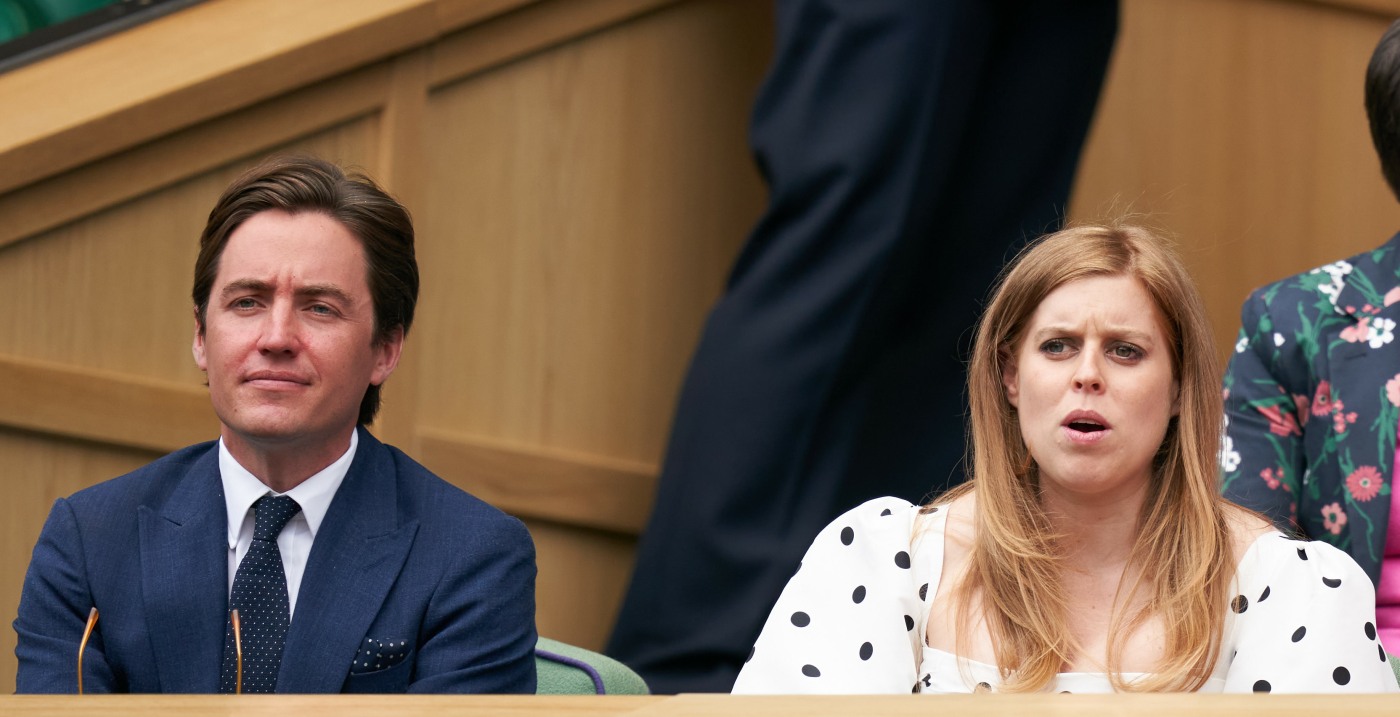 Ah, I can see it now. I tended to believe that the "Jack Brooksbank partied on a yacht with topless women" story was a one-off, just a happy accident for the Daily Mail and the other British tabloids during a slow summer in royal gossip. Now I see that those tabloids are waging a larger campaign against the York princesses. Perhaps the Daily Mail got a series of calls from Kensington Palace, perhaps it was just a realization that Meghan and Harry were probably not going to be making news for a few months. Whatever it was, it definitely feels like it might be open season on Princess Beatrice and Princess Eugenie. And it's all about their marriages. Within the same 24 hours as Jack's yachting, Edoardo Mapelli Mozzi was in New York with his ex, Dara Huang. Whew.
The happy husbands of Princesses Beatrice and Eugenie have spent time with old flames and beautiful women over the weekend while their wives were working or left holding the baby. Edoardo Mapelli Mozzi, 38, was in New York on Saturday with the Queen's pregnant granddaughter, 32, but he was joined for a nocturnal stroll along The High Line, an elevated park, by Dara Huang, 38, the mother of his four-year-old son, Christopher, known as Wolfie.

And while Eugenie was at home in Windsor looking after five-month-old son, August, Jack Brooksbank was drinking rosé wine and jumping off a vintage speedboat into the Med while working on the VIP Italian holiday island of Capri. Mr Brooksbank is a brand ambassador for Casamigos tequila, a sponsor of Saturday night's invitation-only Unicef Summer Gala, where tickets are priced from £8,000 to £25,000 – but enjoyed some time frolicking in the sea before the big event. Sarah Ferguson has defended her 'superhero' son-in-law – insisting he was 'just doing his job'.

Mr Mapelli Mozzi has remained close to Miss Huang, sharing parental responsibilities for Wolfie. During lockdown last year, Dara even relocated her London office from Clerkenwell to the same Kensington building where Mapelli Mozzi bases his property business.

'I was in town for 48 hours and spent most of it showing Wolfie around the Big Apple for the first time,' US-born architect Dara said of the trip where she met with Edo.

Beatrice, who is due to give birth to her first child with her husband this autumn, was in New York to give a speech for her employer Afiniti, a software business.

Dara and Edo share custody of their little boy Christopher. They even lived together in London after they broke up so 'Wolfie' saw a lot of both his parents before the architect moved into her own flat. Describing his parenting previously Edo said: 'I take [Christopher] to school a couple of mornings a week and finish in time to put him in bed three or four evenings'.
[From The Daily Mail]
So, Edo was walking around New York with his ex while Beatrice was also in New York. Hm. One of the reasons why I was so surprised by the Jack Brooksbank story is because between the York-husbands, I figured Edoardo would be the shady one. There was already enough weirdness and innuendo about Edo's relationship with Dara (his ex-fiancee) and the timeline of when Edo and Beatrice actually started. Edo was truly engaged to Dara and they were living together and raising Wolfie when he suddenly dumped Dara and he was immediately in a full-throttle relationship with Beatrice. There's also – I believe – drama about the whole "step-mother Beatrice" thing. While Dara has never said anything publicly about Beatrice, Bea has run around, telling everyone that she's an amazing stepmother and she "instigated" a closeness to Wolfie, etc. I don't know. Could it be that Bea and Eugenie both married douchebags? Probably.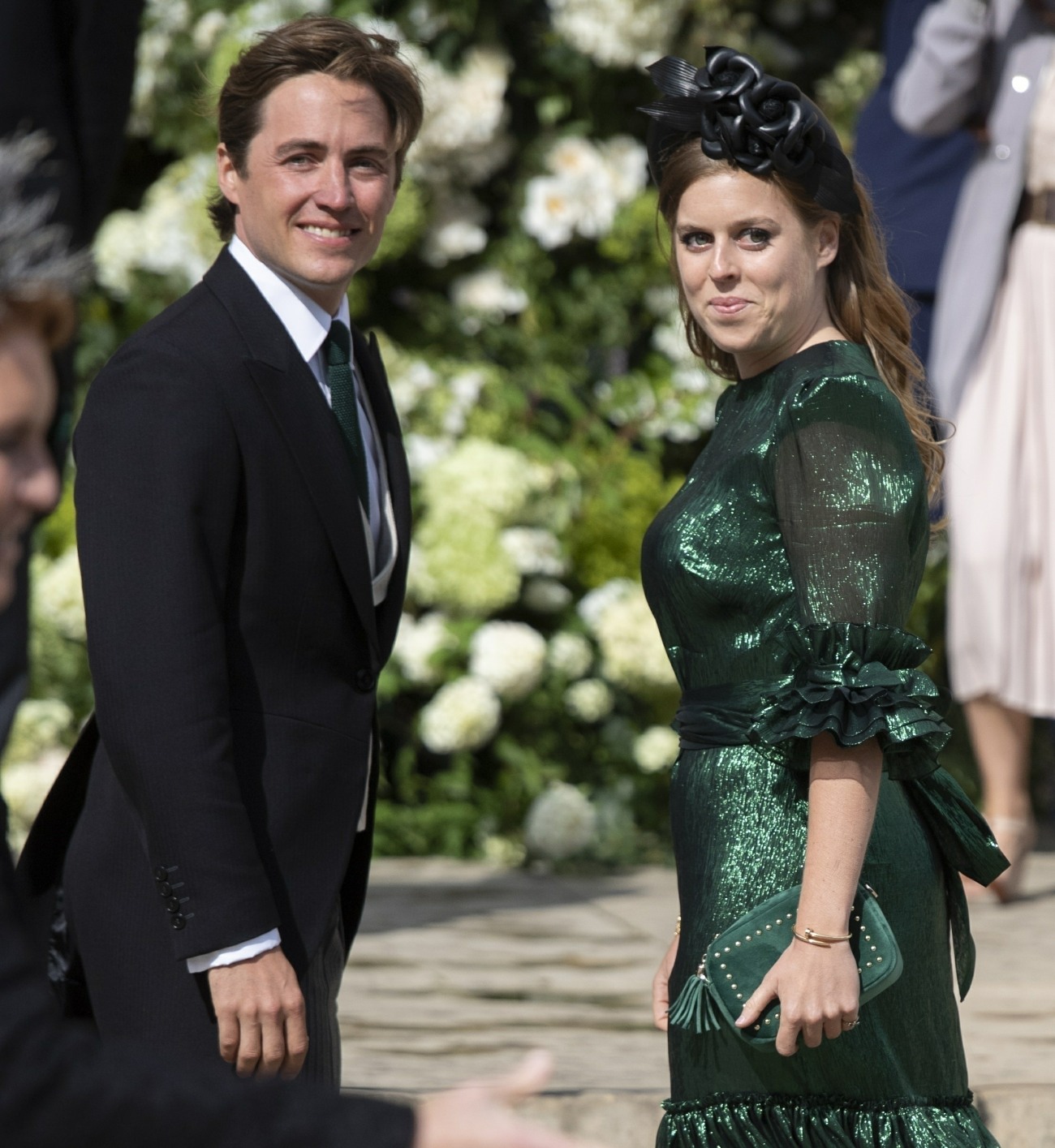 Photos courtesy of Avalon Red, Backgrid.
Source: Read Full Article