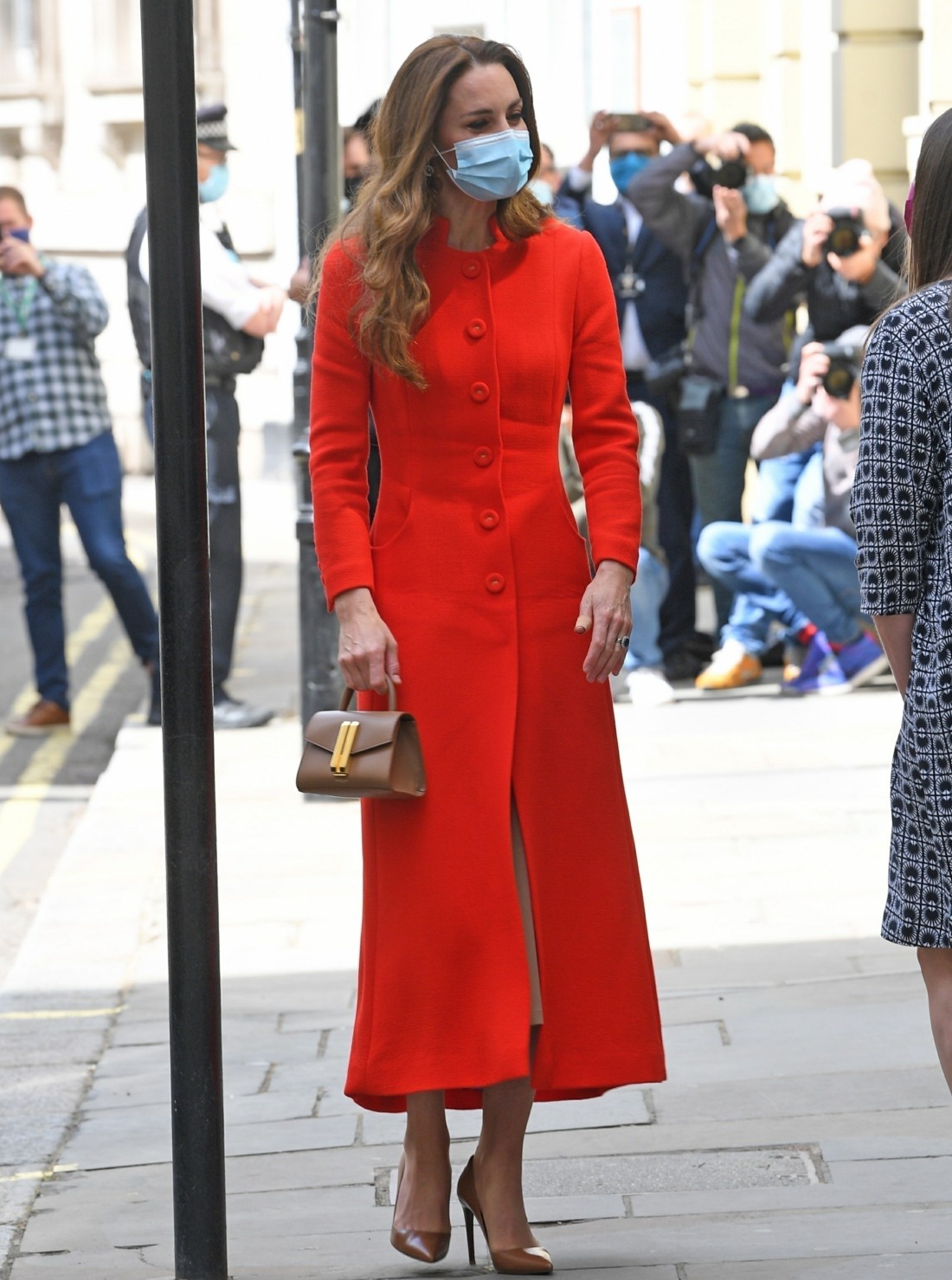 I wondered if we would get anything else from the Duchess of Cambridge today, as Hold Still is now on sale. Hold Still is the coffee table book full of photos selected by Kate and a National Portrait Gallery committee. All of the photos are "portraits in a pandemic" and the images are genuinely moving. This morning, Kate got up bright and early (I think it was around 10 or 11 am GMT) and posed with a copy of Hold Still… on the grounds of Kensington Palace? For the Book Fairies? I wasn't completely clear about that, but sure. The book is already a bestseller. Pay attention to the numbers because the Mail will start fudging all of the sales data when The Bench is published.
Soon after that minor social media stunt, Kate left the Kensington Palace complex and made a trip to the National Portrait Gallery. This feels like the first time in a while that Kate has been allowed to do a solo event! William has been tagging along on her events for a few months now, probably because he's been sh-tting bricks about Kate being asked about the crying-at-a-wedding-fitting story (a story which just won't die).
According to the Mail, her coat is Eponine and it's so expensive that you can only get the price if you apply for it. Coats from the label regularly retail for $1000-2000. I feel like this is way too orange-y for Kate's coloring? It doesn't look bad, per se, I would just rather see it in another color (NOT BLUE). And look at the buttons! LOL. She also carried a £295 micro-handbag from DeMellier. Poor Kate, she'd much rather be staring into the walled abyss of Kensington Palace right now. Also: she looks totally different when she wears a disposable mask for adults! I wonder why she went for an adult-sized disposable mask and not one of her favorite kid-sized masks?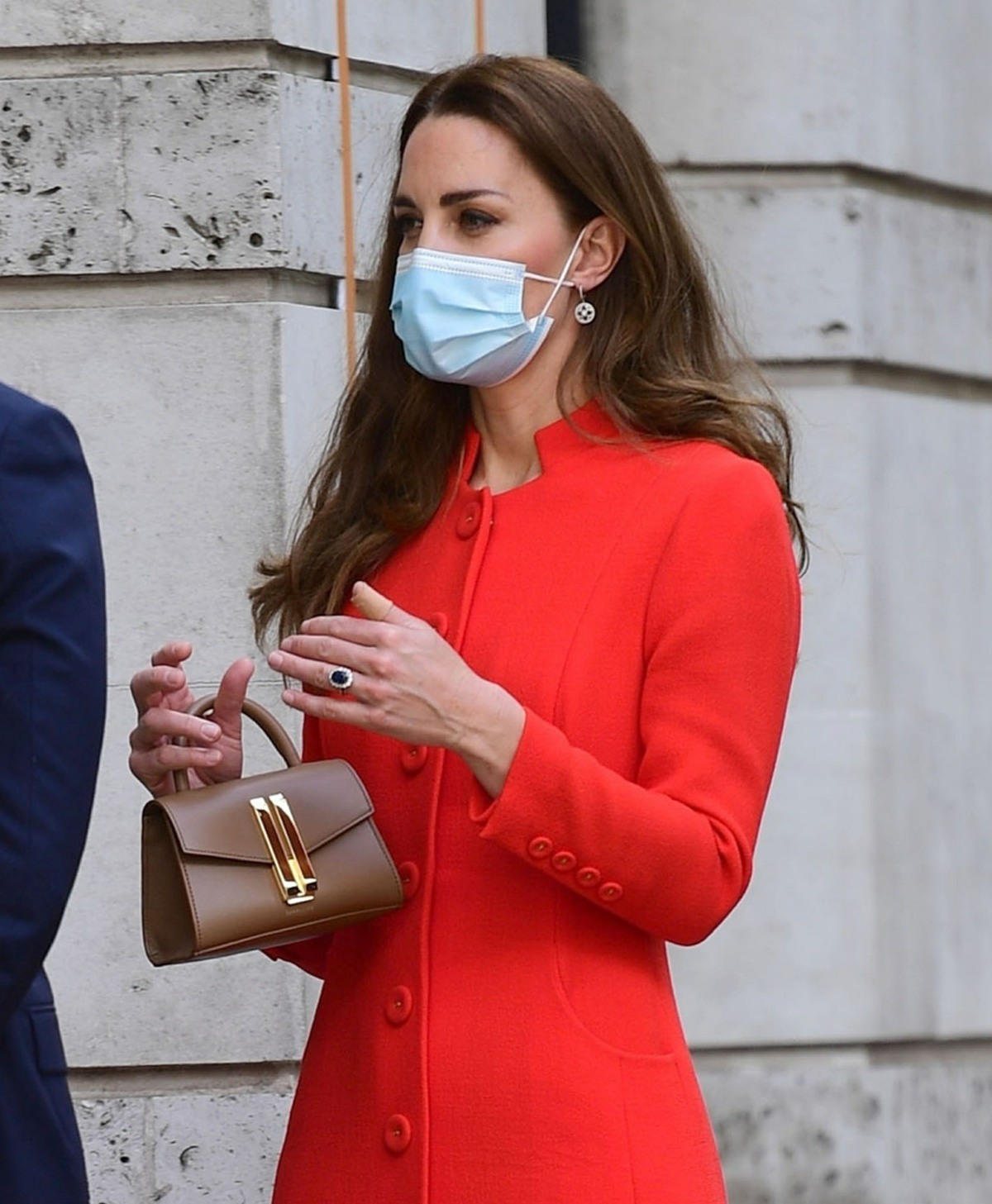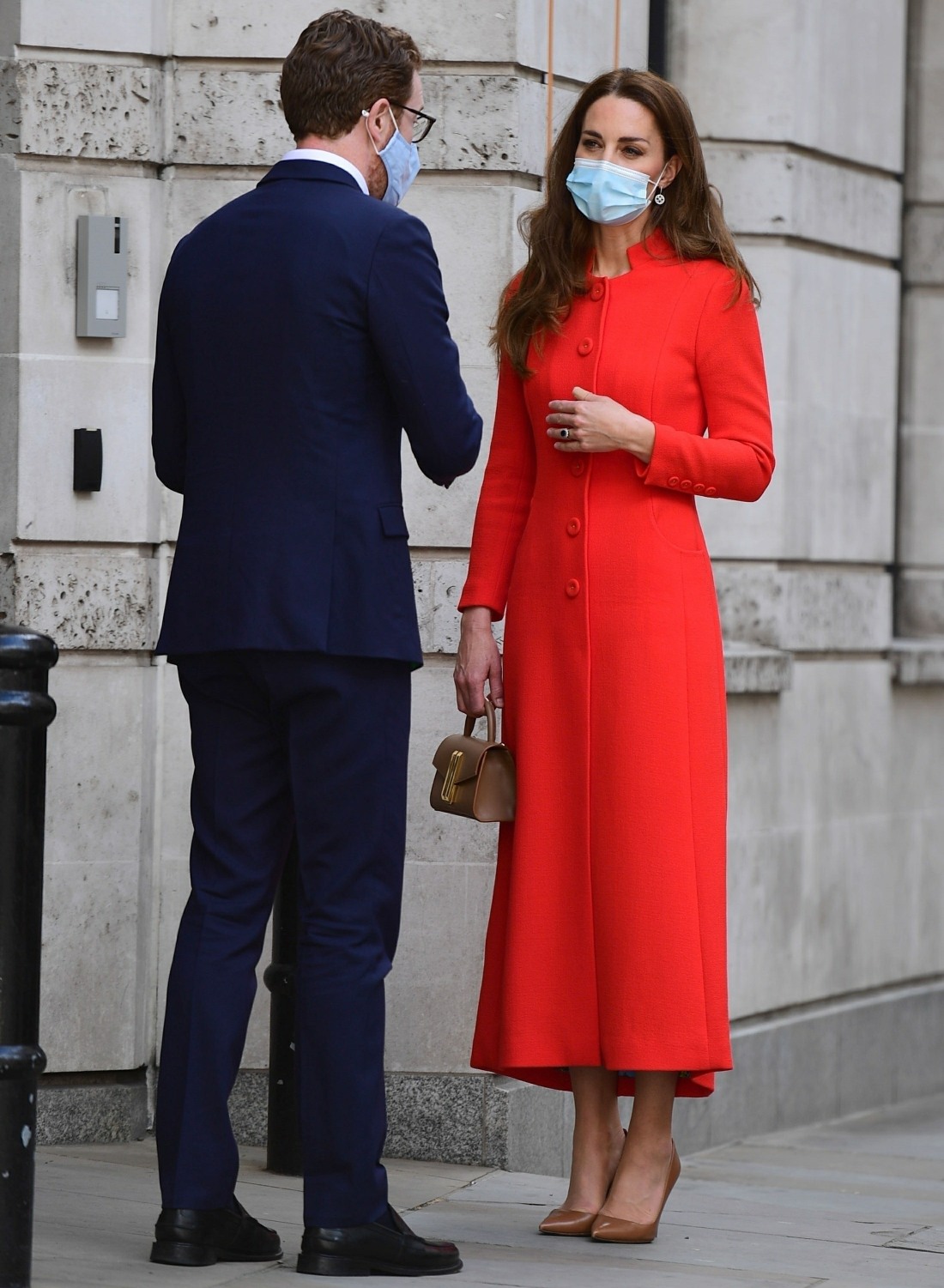 Photos courtesy of Backgrid.
Source: Read Full Article