Cole Sprouse has had enough of the incessant rumors about his relationship with Lili Reinhart!
The couple and Riverdale co-stars have been dating on-and-off for the last few years, mostly keeping their relationship private and offline. The lack of access to their romance has often led fans to speculate about the pair's status and the latest "baseless" accusation circulating about Cole's fidelity really has the star fired up and fighting back like never before.
In recent weeks, fans have spread the idea the 27-year-old actor has secretly been involved with 18-year-old Kaia Gerber. You know, Cindy Crawford's daughter who was previously linked to Pete Davidson? Yep, her! The word online right now is that Cole and Lili are currently broken up because he's pursuing a new connection with the young model — but before all you Bughead fans get riled up, here's what Sprouse had to say in his own defense!
Taking to his Instagram Story on Sunday, Cole seemingly addressed the speculation in a scathing message to followers who've seriously crossed the line this time. He wrote:
"I tolerate a lot of rumors and slander from people online claiming to be my fans. Fans who feel entitled to my privacy precisely because I never indulge them. But attacking my friends, baseless accusations, leaking my address and sending death threats are all qualities of insanity and fanaticism. Choose humanity, stop being ."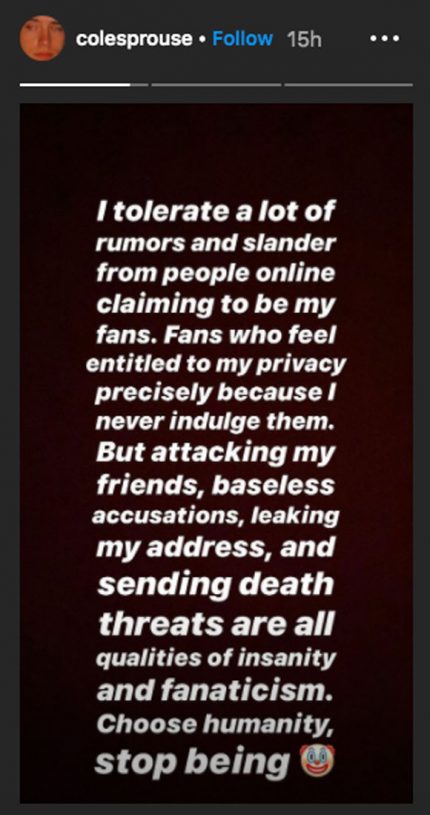 Keep in mind, this is the same person who has a separate IG account dedicated to capturing the fans who invade his privacy on a daily basis by snapping photos of him in public. Cole did not come to play! He continued:
"When I first stepped into a public relationship this was one of the foreseeable consequences. And while I truly never intended to indulge any part of my private life to the ravenous horde, it's clear my restraint in updating them has allowed them to push their own agenda onto my habits and lifestyle."
The Suite Life of Zack and Cody alum emphatically told his fans haters to get a life and stop worrying about his, adding:
"So in conclusion- please eat my delectable plump ass. (Making me post a goddamn white font insta story like a divorced mother of three)."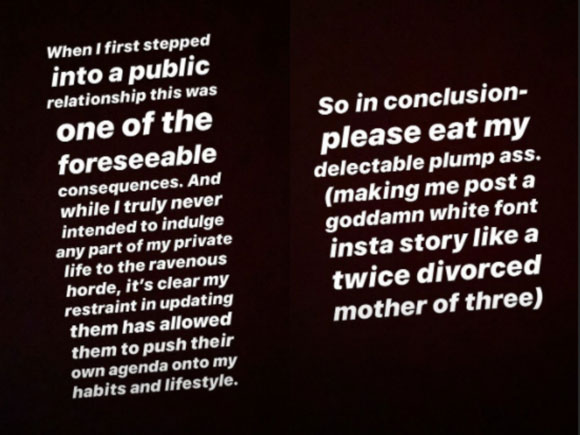 Yikes. It's clear this particular rumor struck a nerve and it's worth checking out whatever "evidence" that got us to this point in the first place!
Last time we checked, Sprouse and Reinhart were still an item, but it raised eyebrows when Lili revealed that she's quarantined alone in an AirBnB. Some couples are spending this time social distancing apart but fans were convinced the Hustlers starlet was hinting at breakup. Many pictures of the two have been taken down from her account, so we can understand why some might think there's trouble in paradise.
But how the heck did Kaia get dragged into all of this? It's hard to find the common thread between the young stars except for what's been alleged online:
Even those tweets just seem like questions and opinions rather than a real smoking gun. If there are receipts, we (but probably not Cole) would like to see them. ASAP! Following split speculation in early 2020, a source assured E! News that Sprouse and Reinhart were still together:
"There hasn't been any on-set tension, fights or issues since their reconciliation at the beginning of Riverdale's production season."
But with Cole's angry denial, coupled with lack of statements on the matter from Lili or Kaia, do U believe things are still all good here??
Let us know your thoughts in the comments section (below)!
Related Posts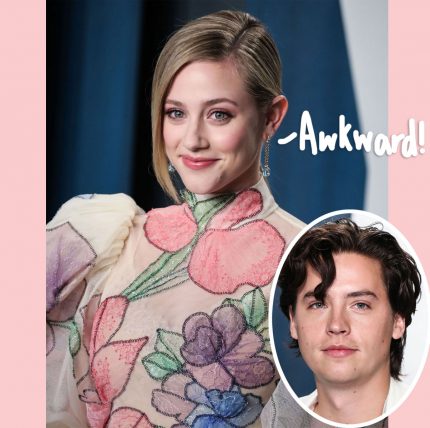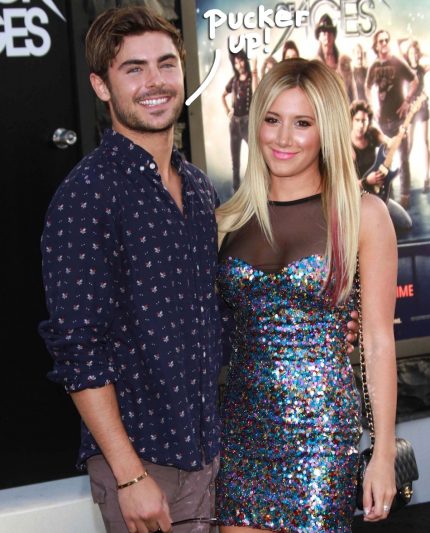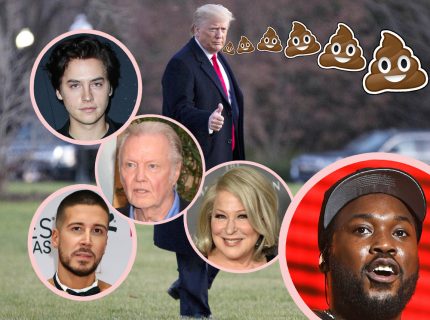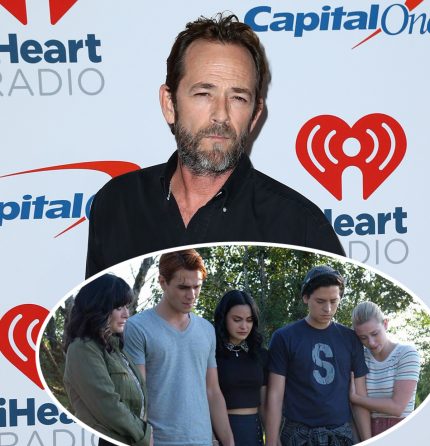 Source: Read Full Article