Some good news for fans of Chris Pratt and Katherine Schwarzenegger: The couple is expecting their first baby together!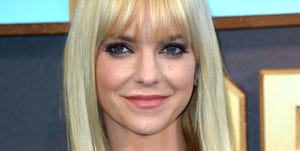 People reports that "multiple sources" confirm that Katherine is pregnant. It will be her first kid, but Chris shares an adorable 7-year-old son named Jack with his ex-wife Anna Faris. And I know it seems like 202,839,042 years ago now (and really, what is time anymore?), but Chris and Katherine got married almost a year ago in June.
Chris hasn't been shy about sharing that he wants a ton of kids with Katherine. In an interview a few months ago, he was asked what his "perfect future" looked like, and he replied, "The future? Oh, lots of kids." A source also previously told People that the couple wanted to "expand their family as soon as possible" after their wedding.
And not that it's anyone's business, but if Chris and Katherine's timeline feels a little fast to you, that might be because, according to an insider, "They never had a typical relationship. It very much helped that Chris already knew Maria [Katherine's mom]. They didn't have to take things slowly because they were getting to know each other's families. Katherine's family instantly treated Chris like a family member." Plus, early on in their relationship, "it was clear to her entire family they would get married."
So congrats to the couple!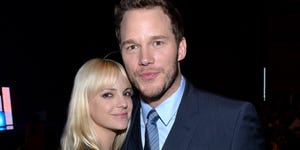 Source: Read Full Article