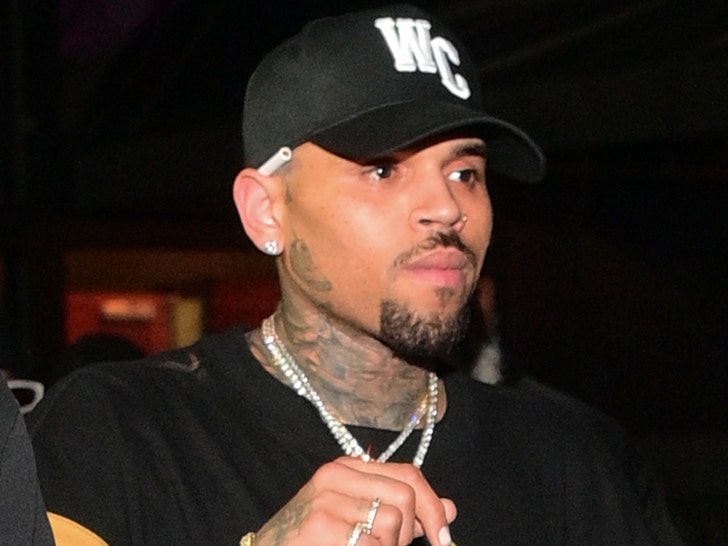 Chris Brown is finally speaking out about his hectic weekend — but he's only taking aim at one confrontation he's said to have been involved in … and not the big one with Usher.
The singer publicly commented on an IG post that was reporting on his face-off from Saturday night, where he was in the middle of what appeared to be a scuffle on the verge of breaking out backstage during Missy Elliott's set at the 'Lovers & Friends' festival in Vegas.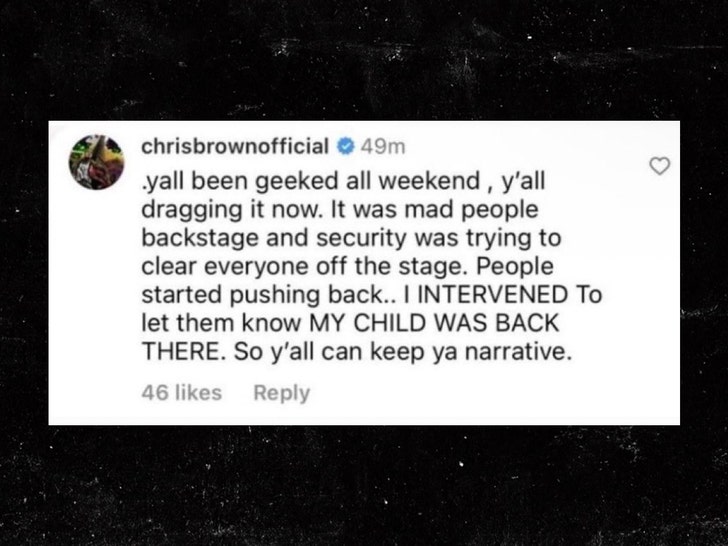 He writes in no unclear terms, "yall been geeked all weekend, y'all dragging it now. It was mad people backstage and security was trying to clear everyone off the stage. People started pushing back.. I INTERVENED To let them know MY CHILD WAS BACK THERE."
CB adds, "So y'all can keep ya narrative."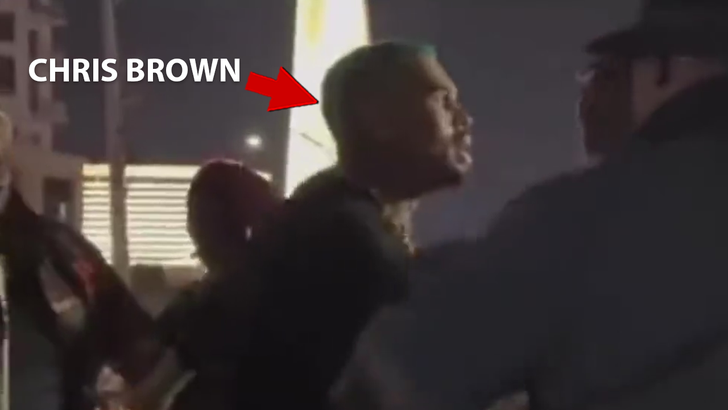 Of course, he's referring to the video that surfaced Sunday which showed him in the mix. There was no overt violence in the clip — but considering what had apparently happened just the night before on his birthday … it was certainly cause for concern.
It goes without saying … we're referring to the alleged brawl that occurred between him and Usher — which eyewitnesses have told us did, in fact, go down out in the lot of a skating rink … where CB's 34th bday bash was being held, and which eventually turned sour.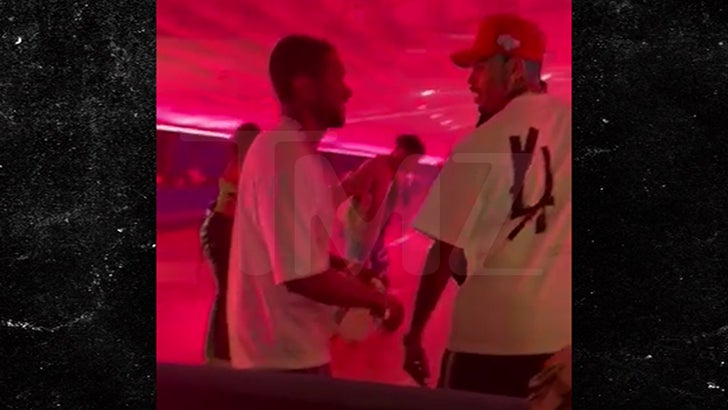 It's interesting Chris isn't addressing the elephant in the room head-on, which is telling considering the speculation has been at an all-time high all weekend. If there was truly nothing to what's been said to have happened, you would think he'd deny that too.
He didn't, though … and only wanted to put out the fire on this second incident.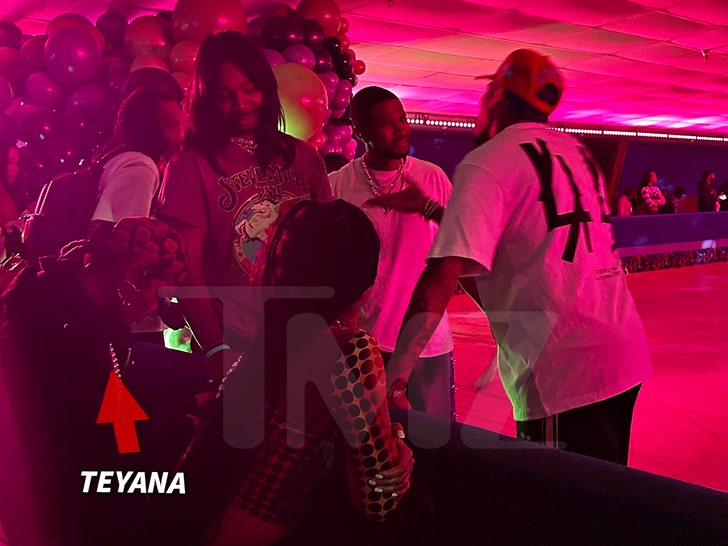 Funny enough, you could argue that both Usher and Teyana Taylor — who were also at the center of Friday night's purported brouhaha — have been trying to stamp out this story as well on behalf of Chris … albeit, quietly and with more signals than actual words.
Usher, for example, made sure to hop on social media Saturday ahead of his set to show that he was just fine … and that everything, at least on its face, was happy-go-lucky.
There's also the video of Teyana herself dancing during Usher's performance Saturday, where she's getting down to his cover of one of Chris's famous songs. Again … all subliminal.
Bottom line … everyone who was involved in the reported drama now appears to be burying the story and act like nothing even happened. Weirdly, nobody seems willing to discuss it straight up — so we suppose folks can make up their own minds on what they believe.
Source: Read Full Article