Brandi Glanville is sharing ALL the juicy tea right now!
The Real Housewives legend and iconic tipsy tweeter is uncut and completely uncensored in her new Unfiltered podcast, and this week on the show she brought out former TMZ journalist Dax Holt. The pair dished juicy stories about celebs and gave an enlightening look into some of the behind-the-scenes realities of reality TV, but the head-turning moment came late in the episode when Brandi spilled a HUGE story about fellow Housewives icon Lisa Vanderpump.
Speaking to Dax about the process of leaking stories to the media, and working with journalists to craft and change negative stories, Brandi low-key dropped a HUGE bomb about famous animal rights activist LVP allegedly wearing REAL fur coats!
Eddie Cibrian's ex said (below):
"A lot of people are like, 'oh you leaked this story,' or whatever, and sometimes you're doing that just to get your side out, because somebody else is talking and it's bull s**t what they're saying. And I would say 99% of the time I'm on record. Like, yeah, you can say I said that, please. I'm not giving a story that doesn't somehow help me correct something negative about me that's out there. I'm not like, 'oh, by the way, Lisa Vanderpump has fur coats,' even though she does. Oh, I just leaked a story! But I didn't leak it, because I said it on my podcast."
Um WHOA! Hold on there, Brandi!
Forget all this media background and leaking stories talk… what was that you said about famous dog-lover and animal aficionado Lisa Vanderpump??
The 47-year-old reality star doubled down, further telling Dax:
"She has a closet of fur coats, and I'm not lying. She will deny it… it's, like, all kinds of furs. I don't know, I don't wear furs, but she loves dogs…"
Uhhhhh…. WTF?!?!
Asking the obvious here, Holt responded (below):
"So here's a question, does she like not allow cameras to go into her closet because of that?"
And Brandi was ready with an answer!
She evidently spied the closet itself (well, in Lisa's old house, at least) and previously observed the misdirection the Vanderpump Rules matriarch allegedly uses to conceal her look:
"Nope. It's a secret closet. I saw it at the first house, but I haven't seen it at Villa Rosa. But when we were besties, she was like 'of course, don't tell anyone,' and I was like 'of course, I'm not going to tell people.' … She even wore some of them on Housewives, and she'd be like, 'oh, darling, it's faux,' and I'm like, 'that's a bunny on your head!'"
Yikes!!!
Glanville was in good spirits throughout, laughing and hamming it up with Holt as her guest star here, but she clearly had a bone to pick with Lisa on this one!
She even admitted as much when acknowledging her own personal motivations for telling the world about the alleged secret closet full of fur, too:
"I don't know, she might have said something mean about me the other day on Watch What Happens Live, and so I might be a little vindictive, and I want revenge. I'm vengeful."
Vengeful, indeed. And if this fur allegation in actually true… woo, girl! That's going to open up a WHOLE can of worms with all the drama coming!!!
How are y'all reacting now that you're hearing this allegation, Perezcious readers?! Shocked? Surprised?? Not really?? Sound OFF with all your opinions down in the comments (below)…
Also, you can listen to Brandi and Dax go AWF on Lisa and everything else reality-related in the full podcast episode HERE. Very entertaining!!!
Related Posts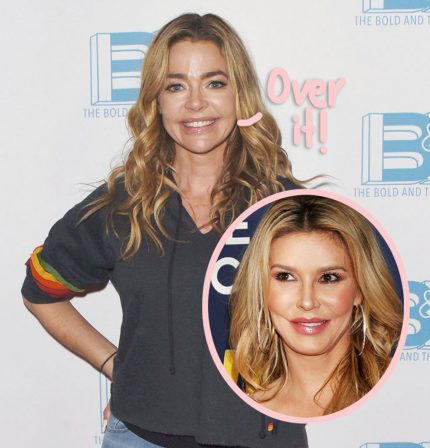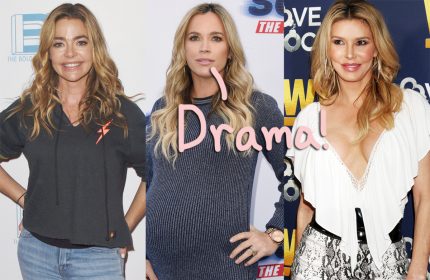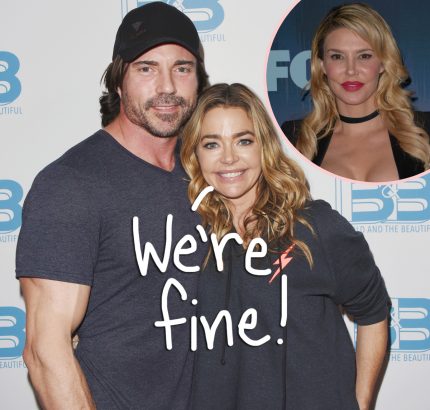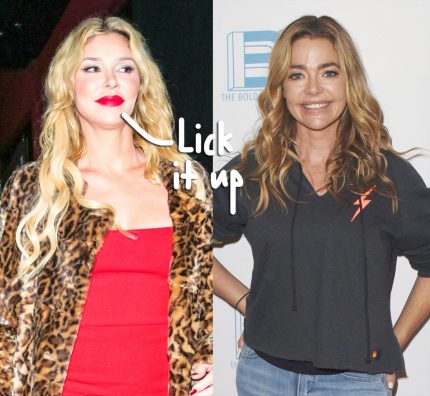 Source: Read Full Article