https://www.instagram.com/p/CPDkoNnFNCA/
A post shared by Billy Porter (@theebillyporter)
Billy Porter has revealed that he was diagnosed as HIV+ 14 years ago. Billy gave an emotional interview to The Hollywood Reporter in which he chronicled his journey from diagnosis to admission. It's powerful because Billy is powerful, and you feel that in every part of his story. He talked about his trauma, which he has been working on eleasing during quarantine. The interview is in Billy's own words, and I strongly recommend reading the whole thing. I found myself pulling through each paragraph with Billy. He's such a force in everything he does. But the best part is Billy letting go of the shame he has felt since he found out about his diagnosis in 2007.
Having lived through the plague, my question was always, "Why was I spared? Why am I living?"

Well, I'm living so that I can tell the story. There's a whole generation that was here, and I stand on their shoulders. I can be who I am in this space, at this time, because of the legacy that they left for me. So it's time to put my big boy pants on and talk.

I was the generation that was supposed to know better, and it happened anyway. It was 2007, the worst year of my life. I was on the precipice of obscurity for about a decade or so, but 2007 was the worst of it. By February, I had been diagnosed with Type 2 diabetes. By March, I signed bankruptcy papers. And by June, I was diagnosed HIV-positive. The shame of that time compounded with the shame that had already [accumulated] in my life silenced me, and I have lived with that shame in silence for 14 years. HIV-positive, where I come from, growing up in the Pentecostal church with a very religious family, is God's punishment.

For a long time, everybody who needed to know, knew — except for my mother. I was trying to have a life and a career, and I wasn't certain I could if the wrong people knew. It would just be another way for people to discriminate against me in an already discriminatory profession. So I tried to think about it as little as I could. I tried to block it out. But quarantine has taught me a lot. Everybody was required to sit down and shut the fuck up.

There's happiness, yes; there's surface joy, but there was also a feeling of dread, all day, every day. It wasn't a fear that [my status] was going to come out or that somebody was going to expose me; it was just the shame that it had happened in the first place. And as a Black person, particularly a Black man on this planet, you have to be perfect or you will get killed. But look at me. Yes, I am the statistic, but I've transcended it. This is what HIV-positive looks like now. I'm going to die from something else before I die from that. My T-cell levels are twice yours because of this medication. I go to the doctor now — as a Black, 51-year-old man, I go to the doctor every three months. That doesn't happen in my community. We don't trust doctors. But I go to the doctor, and I know what's going on in my body. I'm the healthiest I've been in my entire life. So it's time to let all that go and tell a different story. There's no more stigma — let's be done with that. It's time. I've been living it and being in the shame of it for long enough. And I'm sure this will follow me. I'm sure this is going to be the first thing everybody says, "HIV-positive blah, blah, blah." OK. Whatever. It's not the only thing I am. I'm so much more than that diagnosis. And if you don't want to work with me because of my status, you're not worthy of me.
[The Hollywood Reporter]
There is much more I wanted to put into the excerpt above. The process Billy went through with his mother was extraordinary. He spoke about the church aspect but in the interview, he explained the reason he didn't tell his mother was because he felt guilty for the shame put on her by those in her church for his homosexuality (Billy came out at the age of 16). He felt if he told her about being HIV+, she would have to live with everyone thrusting "I told you so" upon her in judgement and it only added to his guilt. Billy's original plan was to admit his HIV+ status after she passed, but she is thriving at the Actors Fund Nursing Home so he told her before going public. She was loving, accepting and told him he never should have had to carry that secret for all those years. Billy said it felt like his every dream had come true.
In another part not mentioned above, Billy talked about how his roles allowed him to process some of his trauma. His role of Lola in Kinky Boots was about forgiving Lola's father and Billy felt it allowed him to practice forgiving his deceased father and stepfather every time he stepped into that role. He saw the same opportunity in Pray Tell, his groundbreaking character on Pose, who happens to be HIV+, even though no one on the show knew Billy's diagnosis. Billy felt Pray Tell allowed him to speak about his condition and fears until he was ready to admit it to the world himself. I've seen AIDS/HIV from the same timeframe as Billy. Obviously, I haven't faced it from the same prejudices or scrutiny, but I watched the first victims die from it. I remember the "God's punishment" folks. I remember waiting for those test results, when a + was a death sentence. A lot has changed, thank goodness, but Billy's right, the judgment still lingers. It shouldn't, but when has that ever stopped it. Good for him for braving the world on this. And as he said, if anyone can't see how incredible Billy is, they're not worthy of him.
https://www.instagram.com/p/COnj2uNlPAd/
A post shared by Billy Porter (@theebillyporter)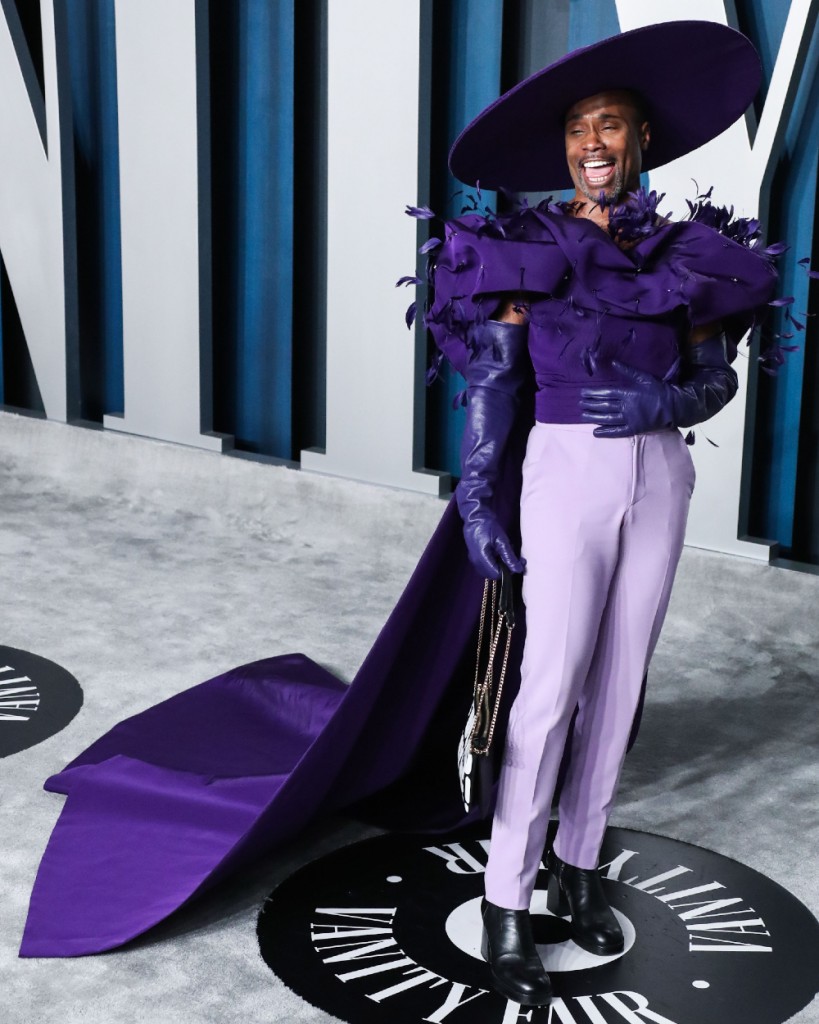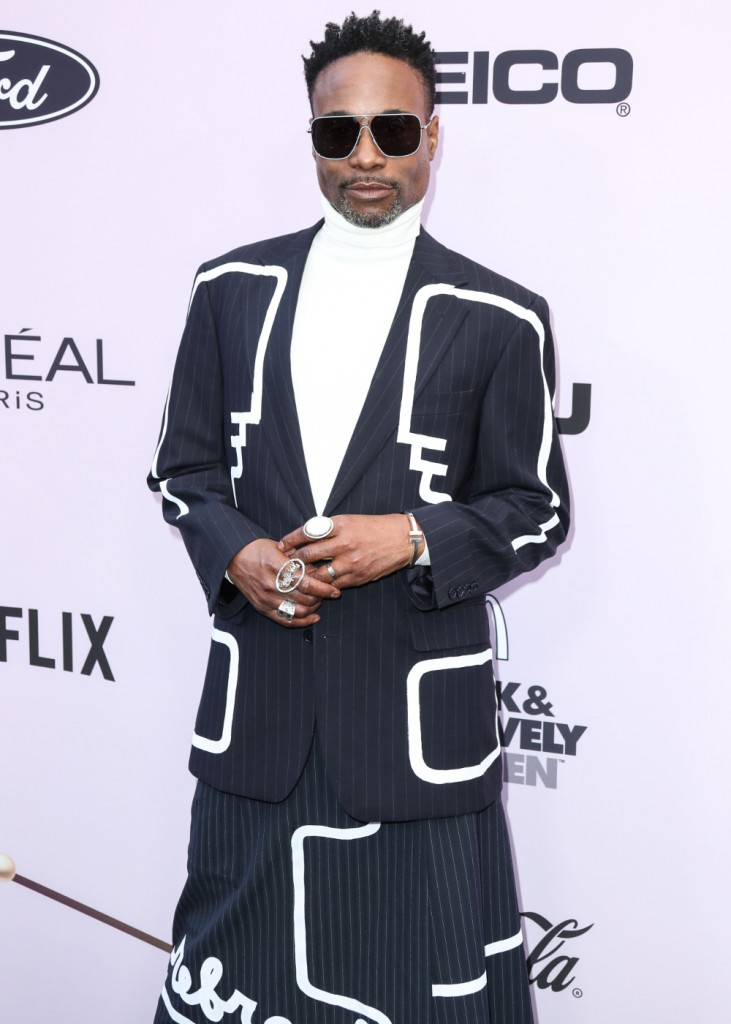 Photo credit: Instagram and Avalon Red
Source: Read Full Article