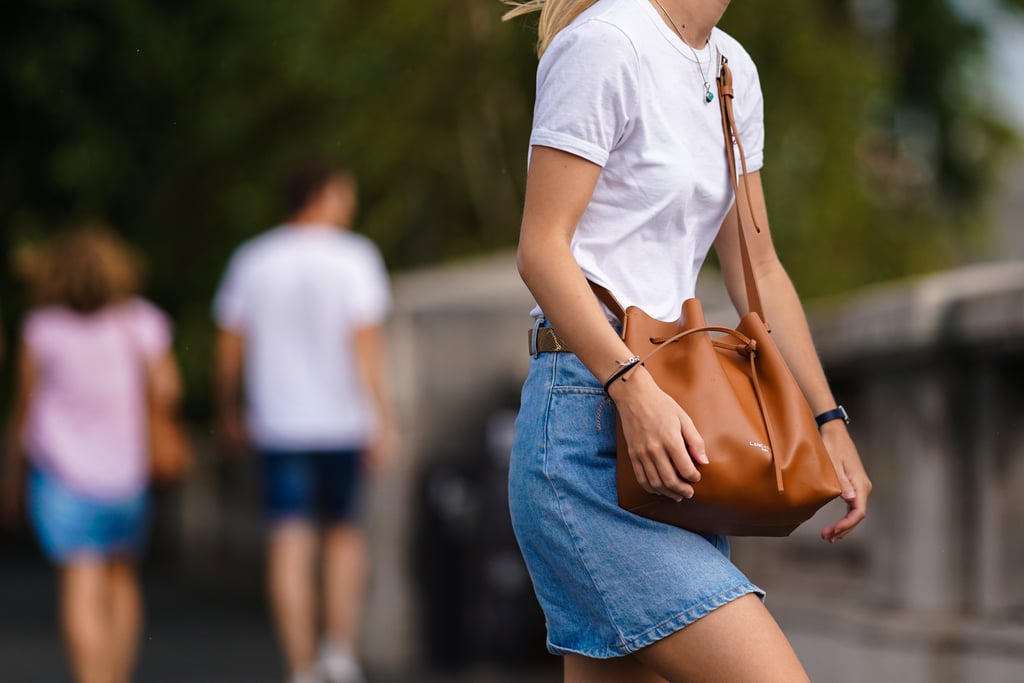 My Current Bag of Choice Is the Crossbody Bucket Bag, and Here's Why

I'm an accessory-lover, and my favorite pieces, hands down, are bags. I collect them. I have big totes, tiny top-handle purses, and everything in between. However, I have left my house a handful of instances since the beginning of the pandemic, and I spent more time trying to decide on the right bag than I do my outfit. I want something that could carry my essentials (hand sanitizer, wallet, phone, etc.) while being easy to transport and keeping me as hands-free as possible. I chose a crossbody bucket bag, and it's the only purse I'll be carrying.
The crossbody strap allows for a hands-free bag, which is great, and the bucket silhouette lets me reach in and easily grab what I need without having to touch zippers or closures while I'm out. The one I'm using is the Kendall Conrad Niña Bag, which I am personally obsessed with, but I found 12 great options that everyone will love. If you're leaving the house, stay safe, wear a mask, and get yourself the right bag.
Source: Read Full Article