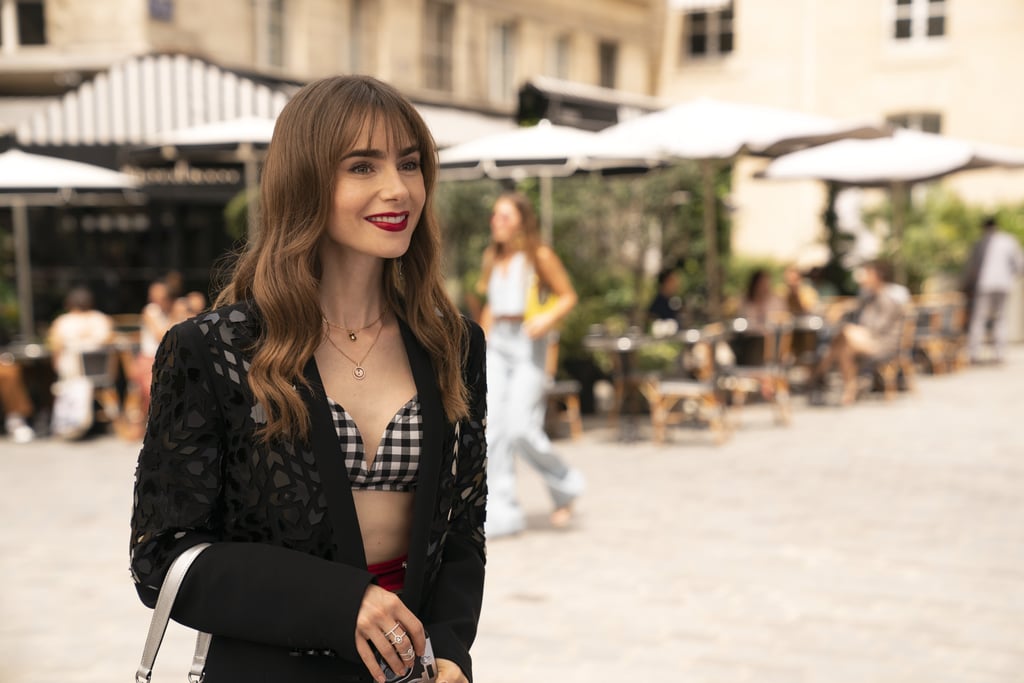 Lily Collins Brings "Birkin Bangs" to Season 3 of "Emily in Paris"

Sometimes, a drastic haircut is the ultimate coping mechanism for whatever life throws your way, and it looks like "Emily in Paris"'s Emily Cooper, played by Lily Collins, agrees. The show's season three teaser offers a glimpse at Cooper's new "birkin bangs" in the upcoming season.
The preview shows the marketing exec giving into the common intrusive thought and impulsively cutting her hair, resulting in a chic, textured fringe that look like they were created in the salon. Subtle, face-framing layers are also added to accent the bangs, which are a great way to blend them into the rest of the hair. After two seasons of the show, it makes sense Cooper would opt for a more sophisticated and Parisian look.
This isn't the first time we've seen Collins in bangs. In fact, the actor has tried all sorts of fringe throughout her time in the spotlight. She sported baby bangs in her Clash de Cartier campaign this June, curtain bangs for her InStyle Germany cover in Feb. 2021, and these birkin bangs (before they were trending) last fall. Collins's past eclectic hairstyle history proves that she can pull off just about any hairdo as long as her gorgeous, trademark eyebrows are shining through, and the perfectly wispy texture of the hair across her forehead does just that this time around.
Just like her wardrobe choices, Cooper's taste in beauty is playful, bold, and full of texture. Keep scrolling for a sneak peek at the character's bangs in a hair scarf, a half-updo, a perfect ballerina bun, and more.
Source: Read Full Article