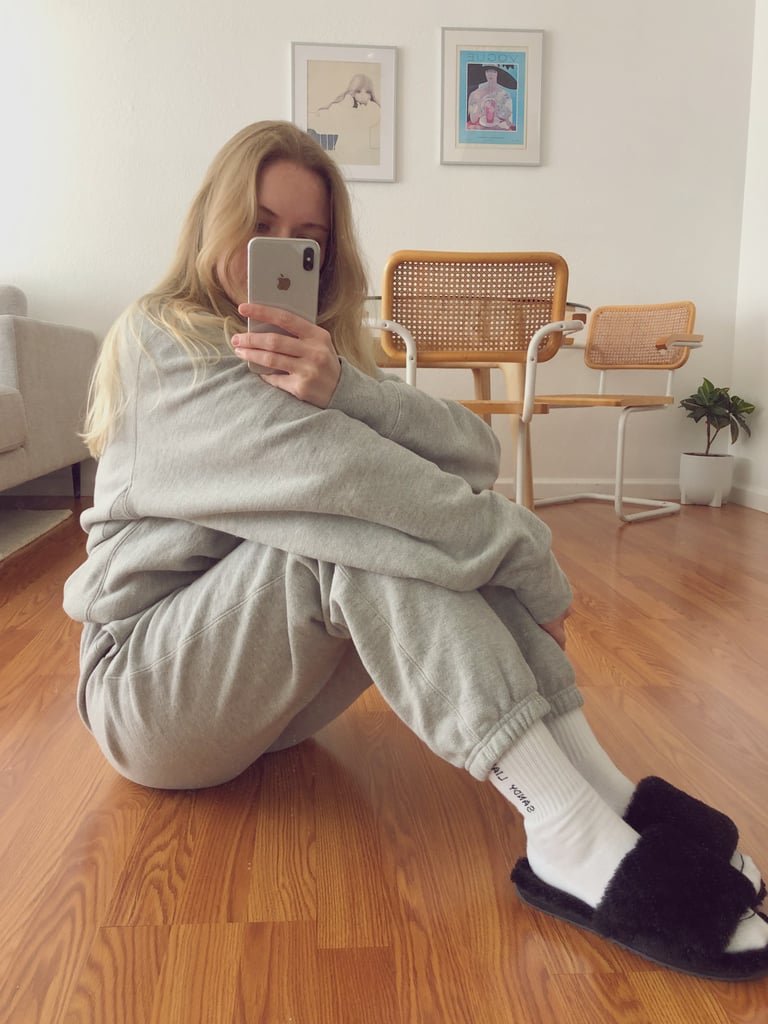 I'm All About Matching Sweatsuits, and This Is the One I'm Wearing on Repeat

As I spend all my time at home, getting dressed in the morning has totally changed for me. My outfits were pretty much consisting of sweatpants and a cozy bathrobe every day. In an effort to feel more put together, though, I decided that I really wanted a matching sweatsuit. I know it seems silly, that somehow a sweatshirt and sweatpants can make me feel more dressed up, but it does. I ended up getting this Champion Reverse Weave Boyfriend Crew Neck Sweatshirt ($54) and Champion Reverse Weave Boyfriend Sweatpants ($38) set, and I totally love it.
Every morning I put it on, it feels so easy and cozy, like I don't have to think twice about what I'm going to wear. My hardest decision is choosing what slippers I should match it with. What sold me on this matching set was the comfy boyfriend silhouette. I wanted something lose-fitting but also cool without looking sloppy — this set is exactly that. I got it in gray because love neutrals and the idea of being able to mix and match the pieces with other outfit ideas later on. If you're also looking for some cozy and fun loungewear, Champion has exactly what you need. Ahead, I curated a list of a few of my favorite pieces, including my own set. Keep reading to shop them all.
Source: Read Full Article