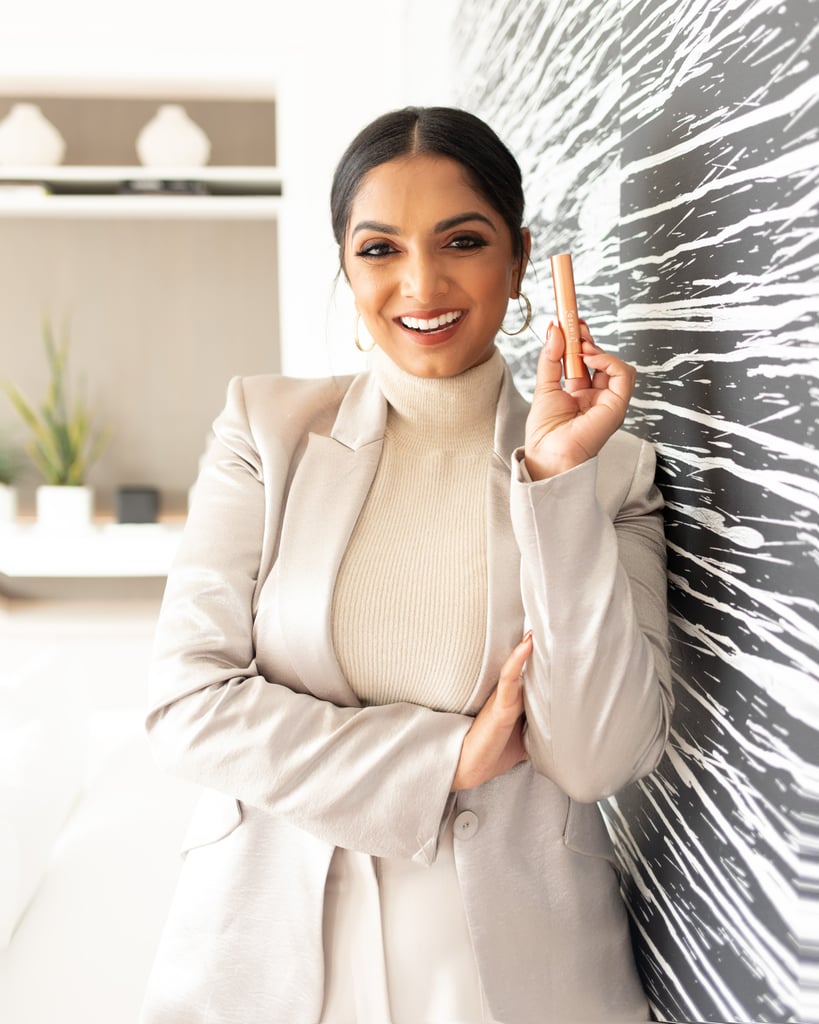 How Deepica Mutyala Is Breaking Beauty Norms and Putting South Asian Women in the Forefront

Deepica Mutyala has come a long way since going viral with her red-lipstick undereye-circle hack in 2015. The tutorial went on to amass nearly 11 million views to date and helped push Mutyala as well as the South Asian community to the forefront of the beauty world. Since then, she's gone on to create her own cosmetics brand, Live Tinted, with the mission of celebrating diversity and skin tones that aren't widely represented in the industry. In a magical full-circle moment, its first product was a multiuse color corrector like the hack that catapulted her to fame called the Huestick. (At one point, the product had a 10K wait list.)
Being an Indian woman myself, I understand the effects that a lack of representation in media can have on a young person. Mutyala was one of the few South Asian women in beauty and fashion who started speaking out about the underrepresentation, which made me feel like I had a personal connection to her — a sentiment shared by many of her followers.
"I grew up in a place where I never saw South Asian women in media and definitely not in the beauty industry," Mutyala told POPSUGAR. "I feel like I have a responsibility to change that narrative for myself, for other people who look like me, and really for anyone who hasn't seen themselves represented."
Ahead, we talked to the entrepreneur about her big break in beauty, Live Tinted's newest product, and where she sees the brand going in five years.
Source: Read Full Article