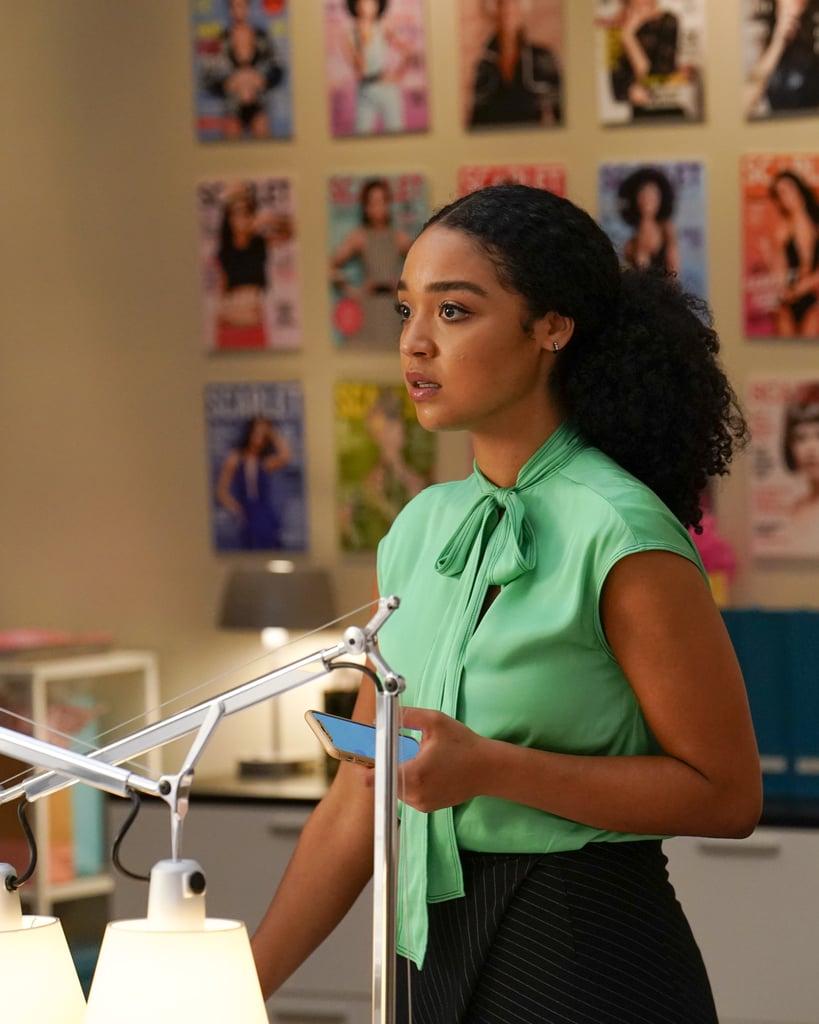 Here We Are, Standing By For a Whole New Season of Kat Edison's Impossibly Cool Style

Just a few episodes into The Bold Type, it hit me: I was waiting to see what Kat Edison would be wearing. Played by actress Aisha Dee, Kat quickly became one of my favorite characters to watch on television, precisely because I never knew what she'd be wearing. Walking the line between cool, casual, and a little glamorous and fashion-forward all at once, Kat's looks, crafted by costume designer Lisa Frucht, are fun and a little fearless, too. She's bared her midriff at the office, balanced a floaty top with camo pants, and shown us again and again the kind of eclectic, sometimes-dressed-down style you can actually wear to an office, or at least a creative one.
From bright blouses and trousers when she started her gig as head of social at Scarlet to a bolder, more unique aesthetic, Kat's style has continued to evolve with her character's departure from the magazine, into politics, and onto her next chapter. While we eagerly await to see what the final season holds — fashion-wise, and otherwise — we're taking a look back at her best moments so far. Won't you join us?
Source: Read Full Article