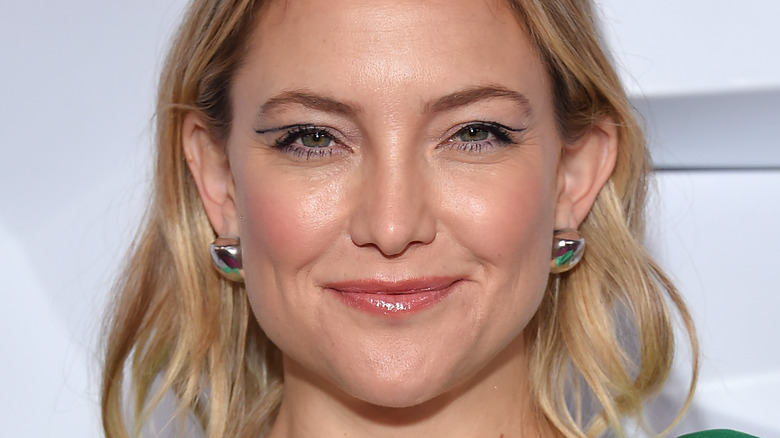 Actress Kate Hudson is best known for her iconic roles in films like "How to Lose a Guy in 10 Days", "Bride Wars" and "Fool's Rush." Aside from starring in some of the hottest films in Hollywood, Hudson is also an entrepreneur. In 2013, the starlet co-founded the athleisure brand Fabletics (via Showbiz CheatSheet). The affordable fitness line is available online and in over 20 retail stores.
A few years later, Hudson launched King Street Vodka, which is the first female branded craft vodka label on the market (via Forbes). Marketed to catch the eye of the female consumer, Hudson explained her brand's focus is in the experience, "to get together over a cocktail, share stories and celebrate life." In 2020, the 42-year-old actress launched her third business venture, a supplement line called InBloom (via Marie Claire). The wellness line consists of 100% plant-based supplements that are not only sustainably sourced, but also come in eco-friendly packaging (via Byrdie). According to the brand website, InBloom was born from Hudson's desire to change how people think about nutrition, making it the foundation of how people "look, feel, and act."
Kate Hudson is taking over the wellness space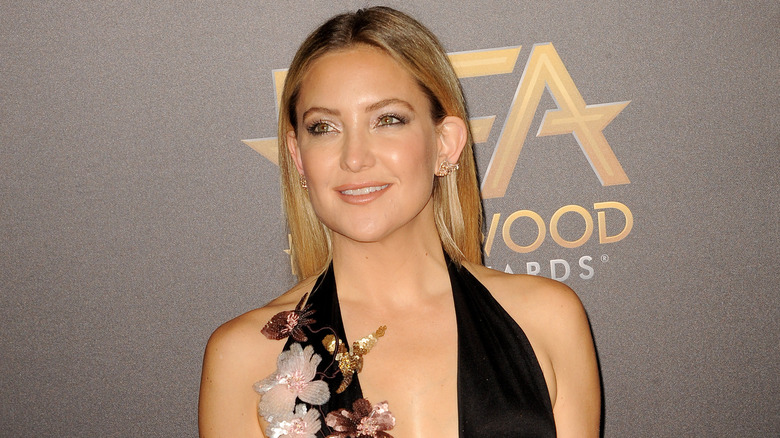 Kate Hudson explained to Marie Claire that when creating InBloom, "I wanted my products to be accessible and at a great price point, but I also wanted to make sure we were using premium plant-based ingredients and eco-friendly packaging." The line includes a variety of supplements including protein powders, energy supplements, and even collagen powder ranging from $52 to $59. One of her most notable products is Essential Elements, which is a daily multivitamin that meets 100% of daily vitamins and adds some greens and minerals (via INBLOOM).
Hudson told Byrdie that her goal was to make taking vitamins easy. She said, "I wanted to make it simple. I also wanted to create a very holistic system that if you wanted everything, that you would use everything." She added that the supplement market can be overwhelming for most people, but with InBloom, consumers can shop their specific needs. 
As Byrdie notes, Hudson's products do contain small traces of non-synthetic filler ingredients which Hudson promises are all-natural and necessary to the formation and flavor of the supplements. She also stressed that while she backs the efficacy of her brand, "There's no supplement that's going to help if you're not sleeping well, or if you're not taking care of yourself in other areas … If you're gonna try to sell people a product, you've got to be honest about the reality of what the health and wellness really is."
Source: Read Full Article