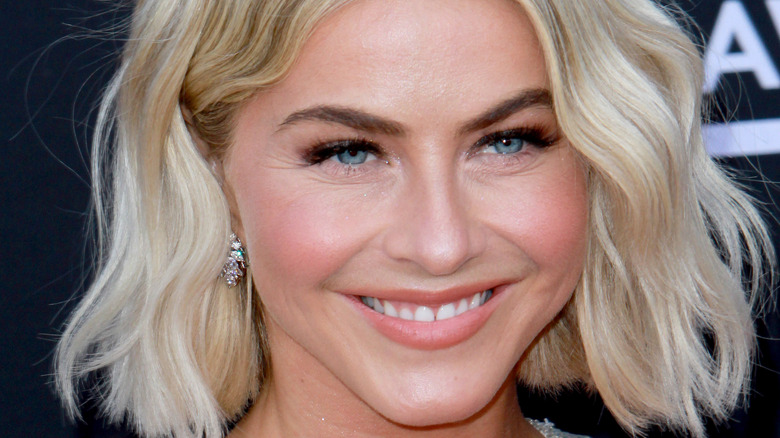 Wavy hair is one of those looks that will never go out of style. Whether you go for long, loose beachy waves, small kinky waves, or glamorous, sweeping waves, this style can always elevate your look. Wavy hair is less precise than curly hair, making it ideal for laid-back days spent running errands or meeting up with friends. However, waves can also look more pulled together than straight hair, making it a great option for a night out.
Another great thing about adding some waves to your look? The volume and the texture. If you're tired of limp, dull hair, waves will instantly give you a fuller, healthier look.
We've compiled a list of some of the most gorgeous wavy hairstyles from celebrity stylists that you can try at home to freshen things up. Read on to discover 40 cute wavy hairstyles that all your friends will be talking about.
Katy Perry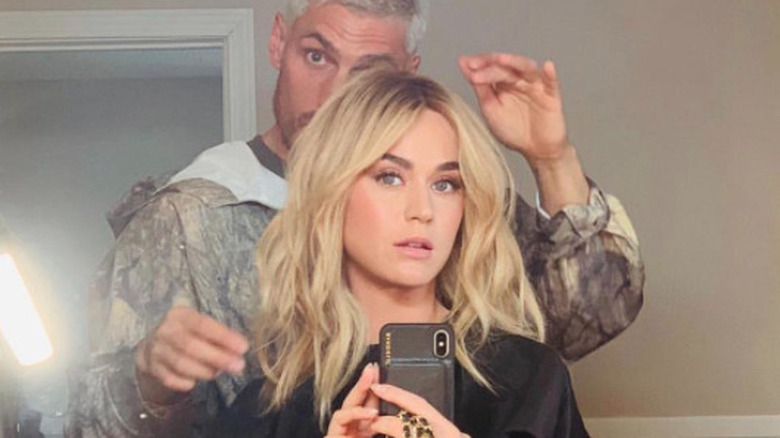 Katy Perry's stunning look is perfect for summer. Her stylist Chris Appleton cut choppy layers to add texture and left some brown roots. Stick with a pale makeup palette, and you've achieved this beachy, relaxed look. Perry's hair has certainly evolved over the years, and we think it's looking fab.
Jennifer Lopez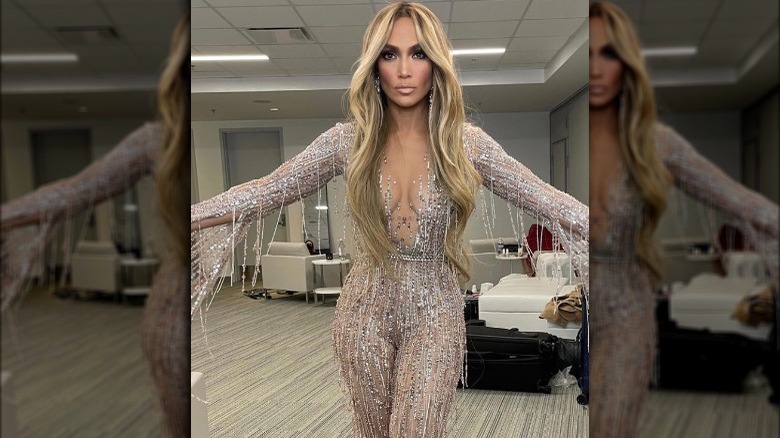 Jennifer Lopez never fails to look gorgeous, but with these super long, loose blonde waves, she looks like a real-life Rapunzel. Stylist Chris Appleton added soft highlights along with long layers and face-framing waves for this twist on '70s glam that's perfect for a night out.
Rihanna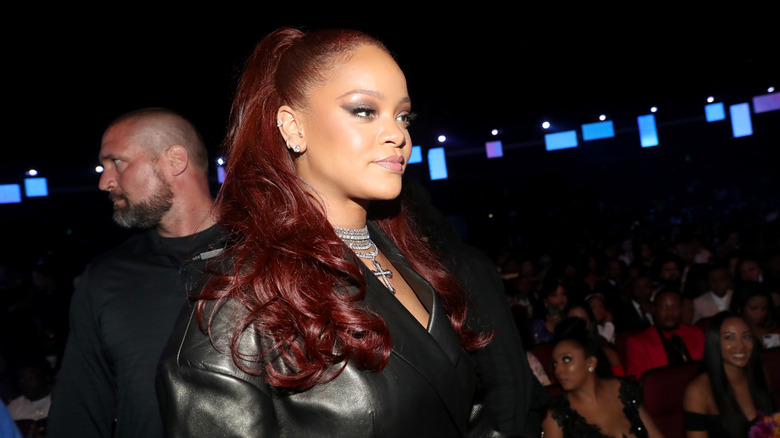 For this look, Rihanna's stylist Yusef Williams created super voluminous, bouncy waves cascading from a sleek high ponytail. As he explained on Instagram, he used Dyson tools — which can be purchased wherever beauty tools are sold — to achieve this dramatic look. 
Jordana Brewster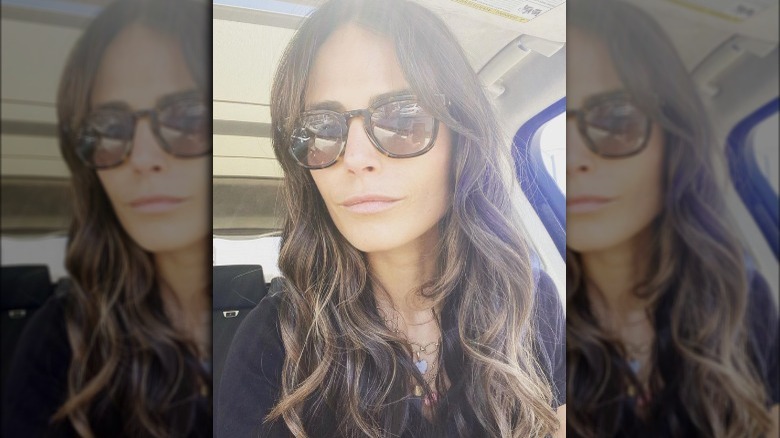 For every day, try a center part and long layers, as seen on Jordana Brewster. Curl the ends or leave them straight like Brewster's stylist Ted Gibson did here using a one-inch curling iron.
Angelina Jolie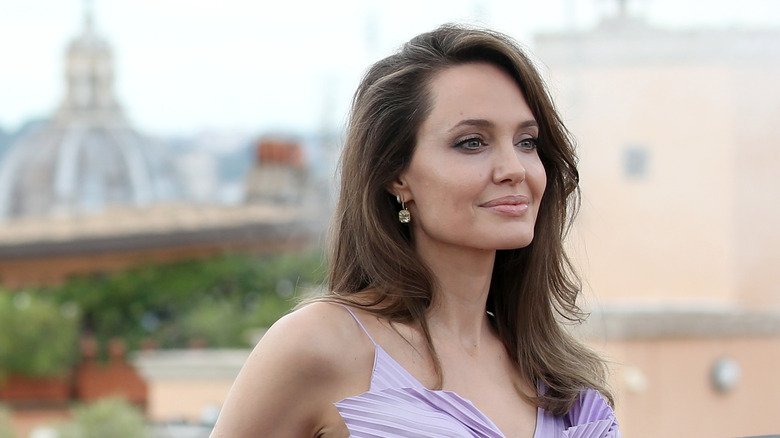 Angelina Jolie's swept-back messy waves by Ted Gibson are truly timeless. This is the perfect casual look for a day out that can also be instantly dressed up for a night out. Plus, you won't have to worry about messing up your part — just keep playing with your hair all day long, and the look will only improve.
Saoirse Ronan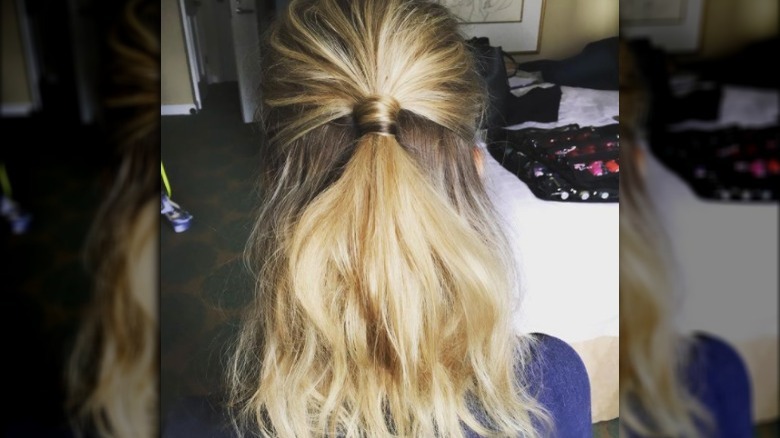 Jenny Cho created this half-up-half-down look for Saoirse Ronan. With textured, choppy waves cascading from a hair-wrapped ponytail, this easygoing look adds a touch of glamour. Tie up wavy hair, then grab a section of hair from below the ponytail, and wrap it around the elastic. Then secure the ends with bobby pins under the ponytail.
Carey Mulligan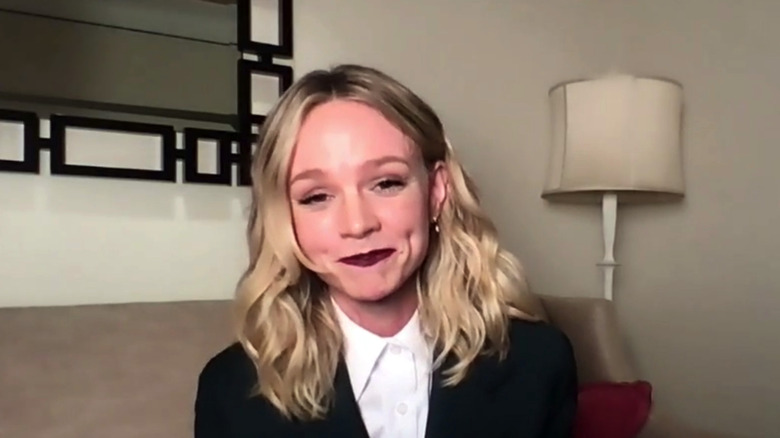 With this wavy look by Jenny Cho, Carey Mulligan perfects the chic long bob. Start with a blunt bob just below your shoulders. Then, create small waves around your head using a hair curler in alternate directions. Start two inches down the hair, let the curls fall out naturally, and spray when loose to achieve this textured look.
Lucy Boynton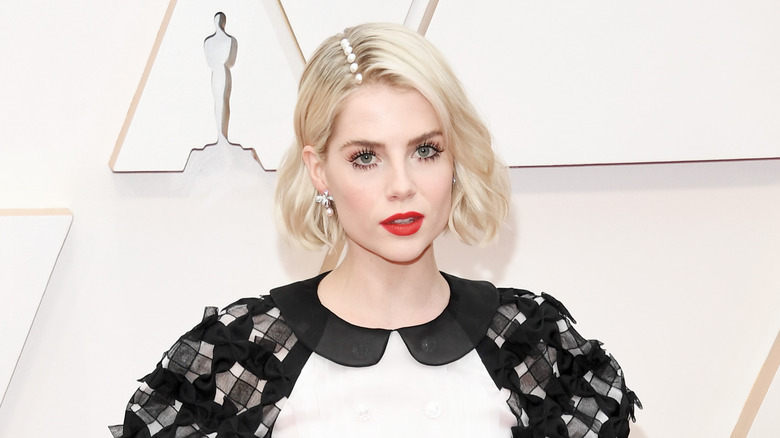 There's no reason why you can't pile on the glamour with super short hair. This stunning look on Lucy Boynton — thanks to Jenny Cho – features voluminous loose waves on a bob with a line of pearls decorating the side part. This look will definitely turn some heads, so it's perfect for a fancy night out.
Jennifer Lawrence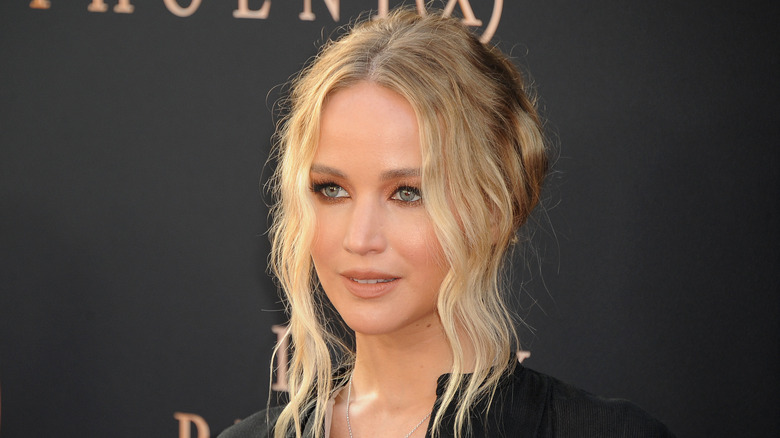 Jennifer Lawrence is known for her wavy hair. In this look, stylist Jenny Cho gave Lawrence a twist on a classic updo by leaving a few wispy, beachy waves loose at the front of her face. Add statement earrings, and you've got the ideal look for a night out that calls for jeans and a nice top.
Emilia Clarke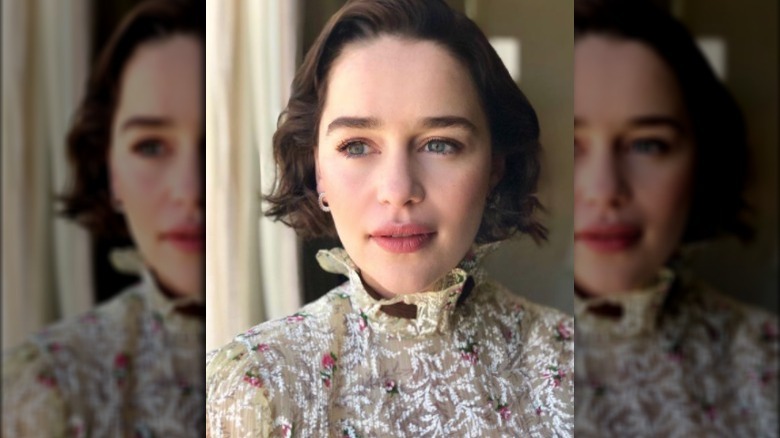 For a springtime look, go for this ultra-short wavy bob, as seen on Emilia Clarke. With hair just below your ears and swept-back messy waves, you'll feel fresh and breezy. It's especially flattering for those with oval-shaped faces like Clarke.
Amanda Seyfried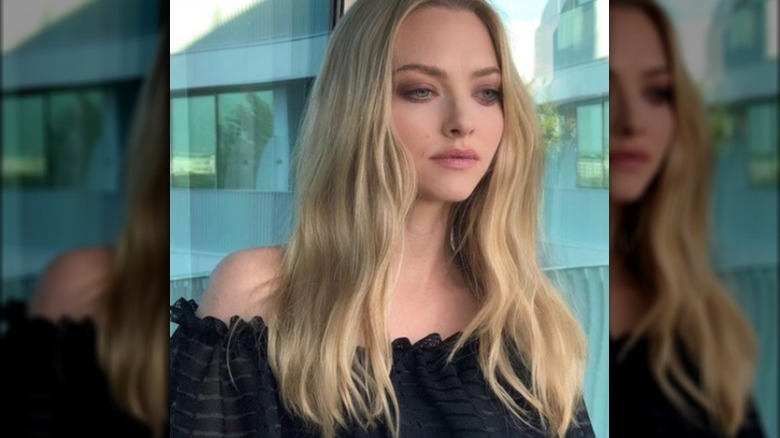 In this look, Amanda Seyfried has the ultimate French girl look, thanks to stylist Jenny Cho. She's gone for a center part and super loose, natural waves. With these undone waves that are somewhere between straight and curly, you'll look both laidback and super stylish at the same time.
Naomi Watts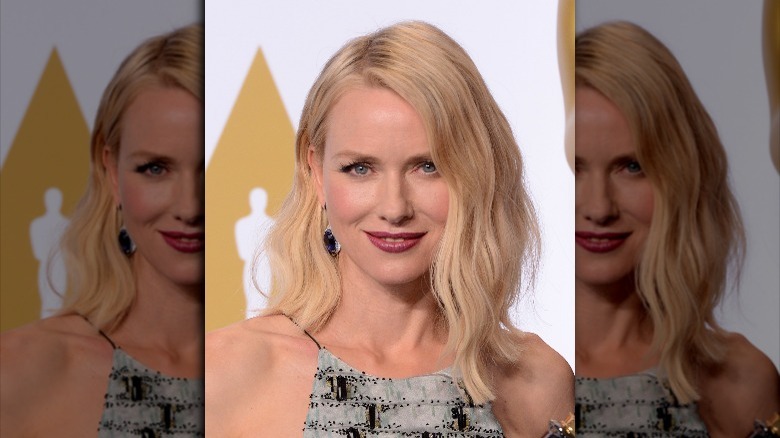 Jenny Cho created this glamorous wavy look for Naomi Watts at the 2015 Oscars. With the honey blonde color, the length at the front, and the sweeping side part, this wavy look combines old-school glamour with modern beachy texture for a great, easy look for an evening out.
Isla Fisher
In this stunning red carpet look, Jenny Cho created Hollywood glamour for Isla Fisher. With a deep side part and long, sleek barrel waves, Fisher looks like a modern-day Veronica Lake. Try this look if you want to feel like you've just stepped off a 1940s red carpet.
Emma Roberts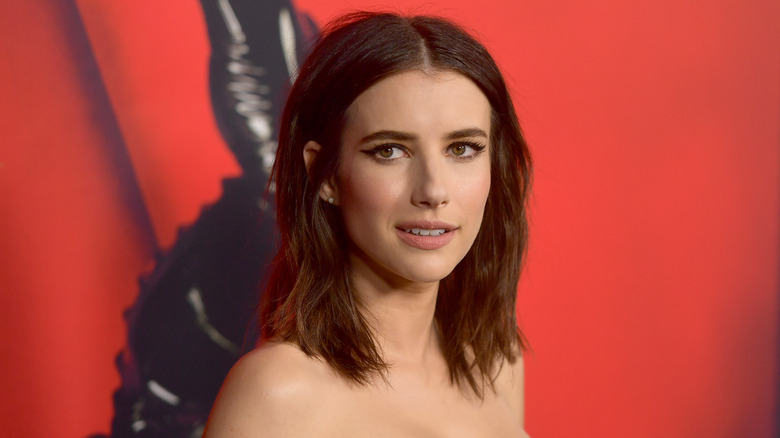 This gorgeous look on Emma Roberts is simple, sleek, and pulled together. Start with blunt shoulder-length hair parted in the middle, then create super loose waves using a large barrel curler. Then tuck your hair behind your ears to create a mature, sophisticated, professional look.
Hilary Duff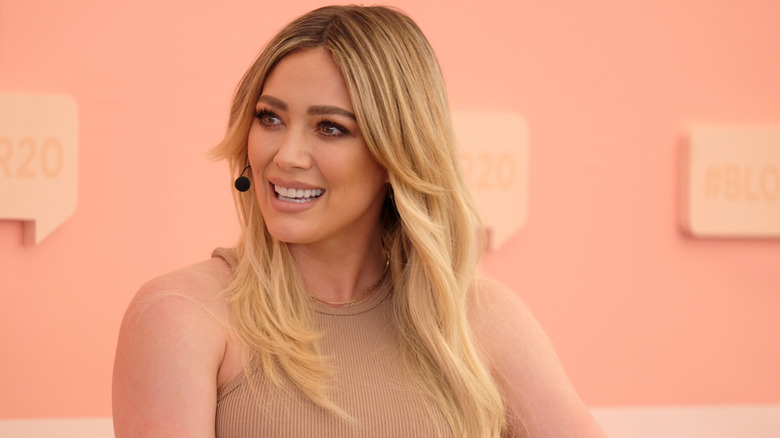 With this look by Riawna Capri, Hilary Duff looks like a 1970s cool girl. With face-framing curtain bangs and choppy long layers, this soft wavy look is all about the texture. Put on your favorite pair of jeans and a tee-shirt and voila!
Taylor Swift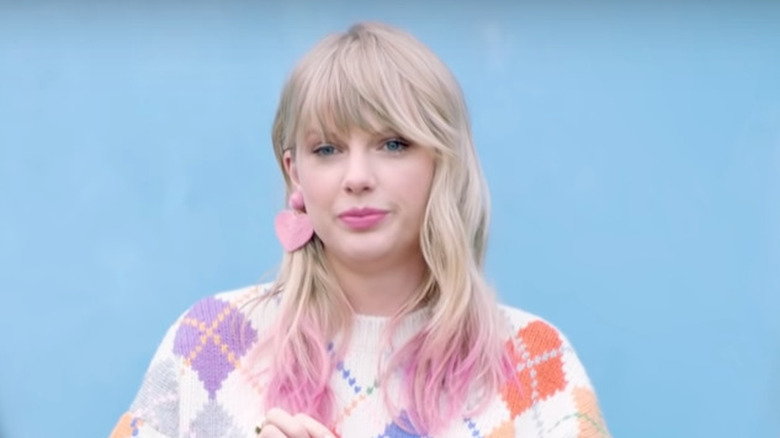 For Taylor Swift's cover photoshoot for the album "Lover," Riawna Capri created choppy, shaggy layers with bright pink ends. Paired with Swift's iconic shaggy bangs, this look is youthful, playful, and summery. Add statement earrings, and you're good to go.
Julianne Hough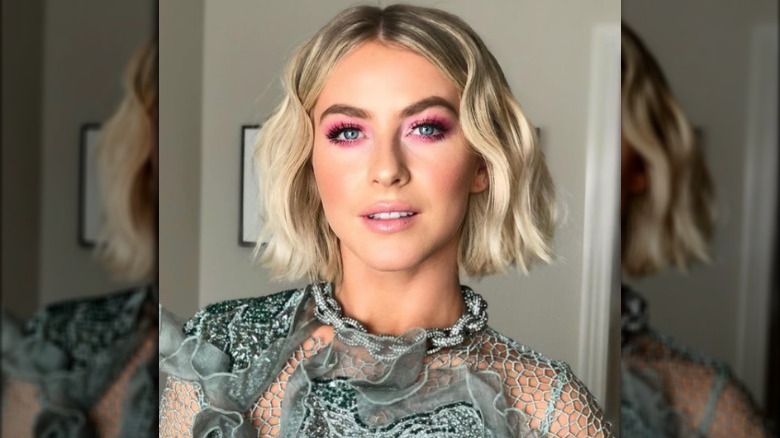 Julianne Hough's gorgeous, modern look features precise waves, bright blonde highlights, and tons of texture. Riawna Capri created this look with a blunt chin-length bob and — we're guessing — a lot of volumizing spray! We love this trendy look — it definitely makes a statement.
Lea Michele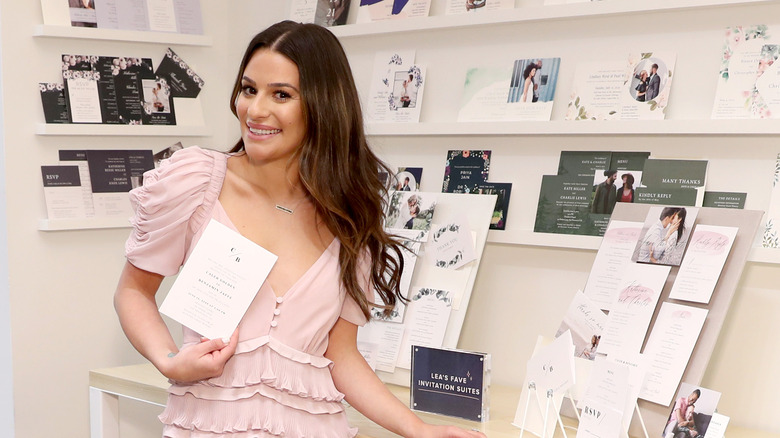 You really can't go wrong with simple and loose, but tidy waves. This classic look on Lea Michele from Riawna Capri features a center part, flowing, gentle waves, straight ends, and long layers. A bit retro and a bit modern, this hairstyle goes with any outfit, any occasion, and any face shape.
Nina Dobrev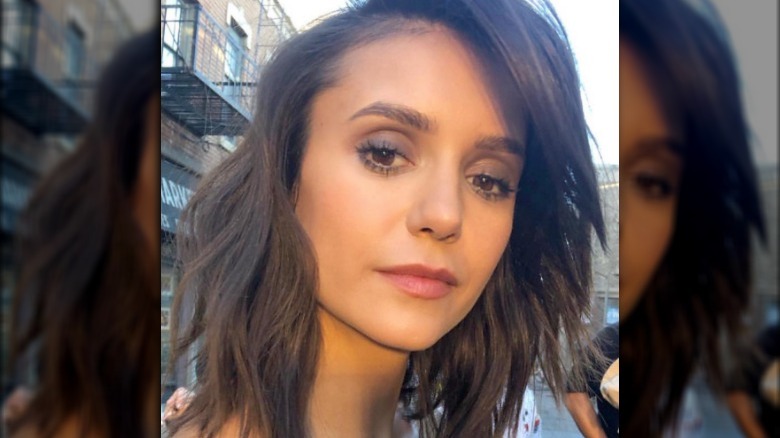 Nina Dobrev often goes for a classic look, but with this style from Riawna Capri, she looks like a total rocker chick. With a shaggy, choppy, shoulder-length cut, messy waves, and a lot of volume, this grungy look is great when seeking a major change. Sweep your hair across your head for a look that's wild and free.
Haley Bennett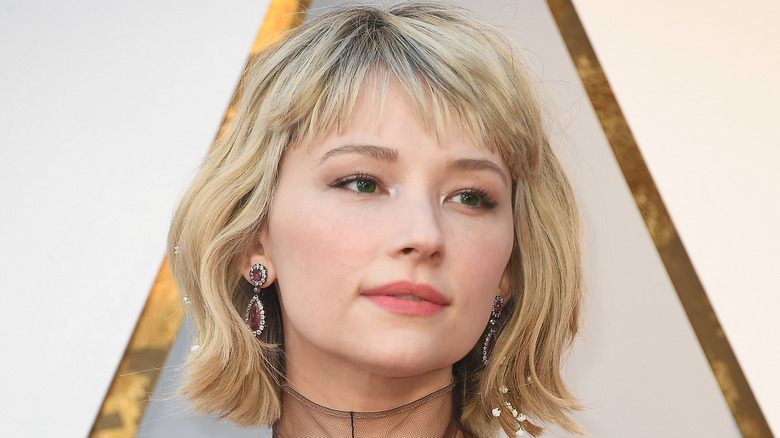 This delightful wavy look on Haley Bennett by Mara Roszak is all about whimsy. Her choppy bob features shaggy fringe and textured waves. Plus, if you look closely, you'll see that Roszak added delicate little flowers through the sides of her hair. As she called it, this is total "fairy garden hair," and we love it.
Cara Delevingne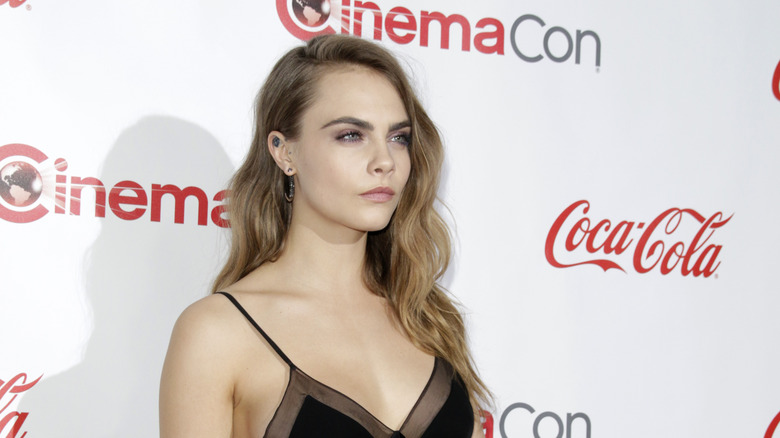 Looking for a wavy style that is classic and pretty, but has a bit of an edge? Look no further. This glamorous look on Cara Delevingne from stylist Mara Roszak features two tiny French braids on the side of her head that show off and lift the face, while creating some drama and intrigue.
Olivia Wilde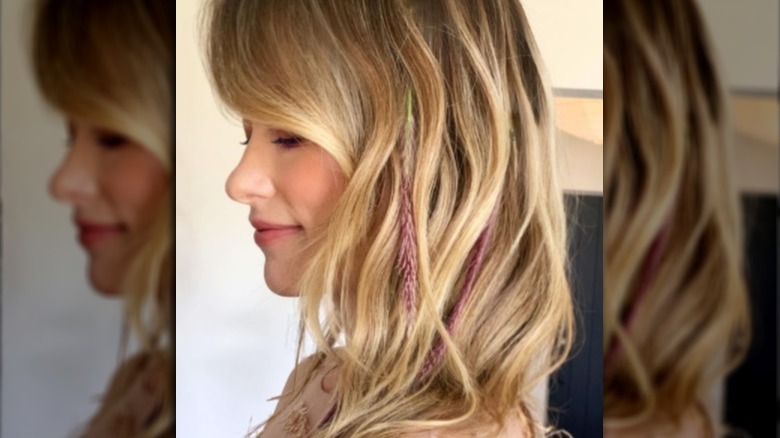 This look will have you feeling like you've stepped out of a boho dreamland. With long, layered waves and soft strands of pussy willows waved through her hair, Mara Roszak created the perfect boho chic look for Olivia Wilde. Try this out at a garden party or a whimsical outdoor wedding.
Lily Collins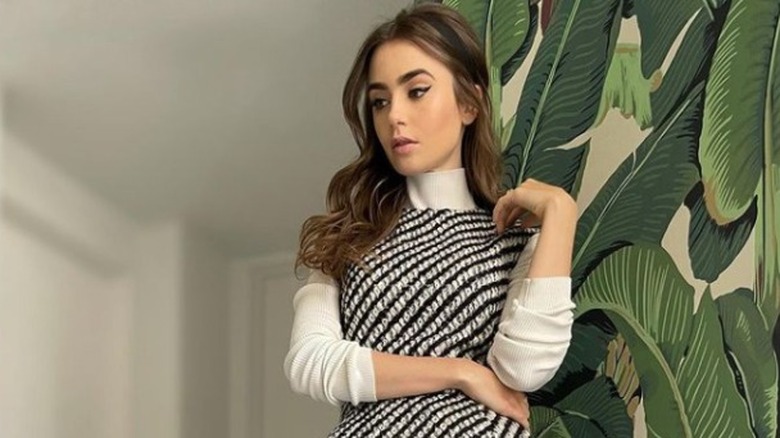 Sometimes, you can't beat an old classic. This classic 1960s-inspired, half-up, half-down look on Lily Collins features a center part, soft waves, and voluminous beehive at the back of the head. Highlight your eyes with liquid eyeliner and cat eyes like Collins — and add a headband — and you'll instantly look like a '60s it-girl.
Lena Headey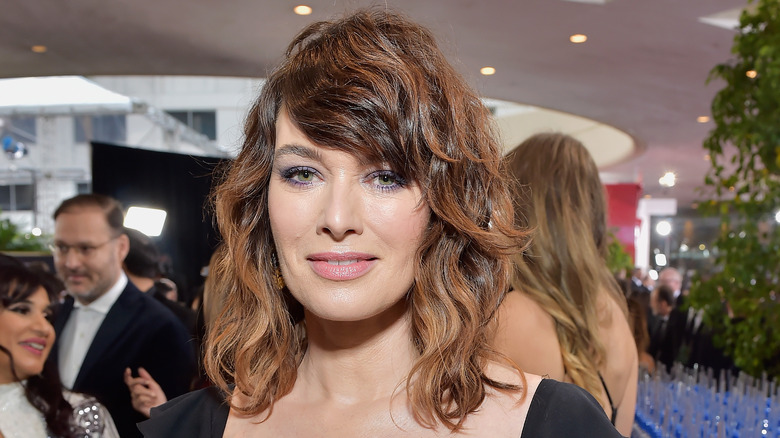 This shaggy, modern look on Lena Headey has loads of volume at the top before fading into longer, lighter layers at the bottom. It's an edgy, bold shag cut that isn't too dramatic. Stylist Mara Roszak gave Headey sweeping, wavy side bangs that perfectly frame the face and complete the look.
Jessica Alba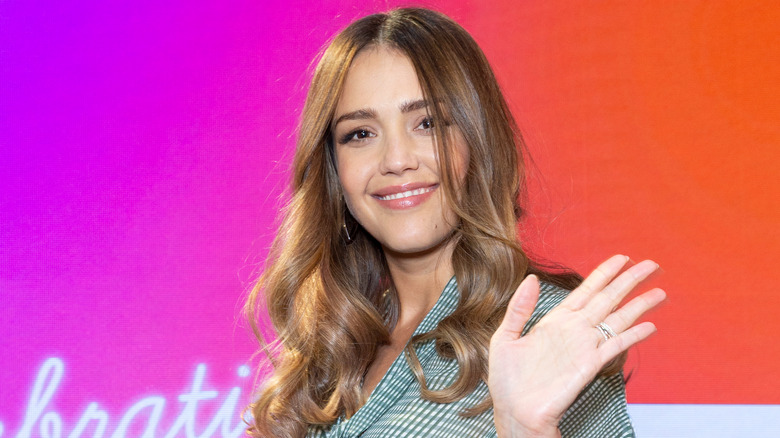 This soft look on Jessica Alba is timeless, romantic, and understated, making it perfect for any occasion. Create the look yourself with gentle, flowing, big barrel waves and a sleek center part. Use a styling cream to avoid flyaways and keep your hair looking sleek.
Hailee Steinfeld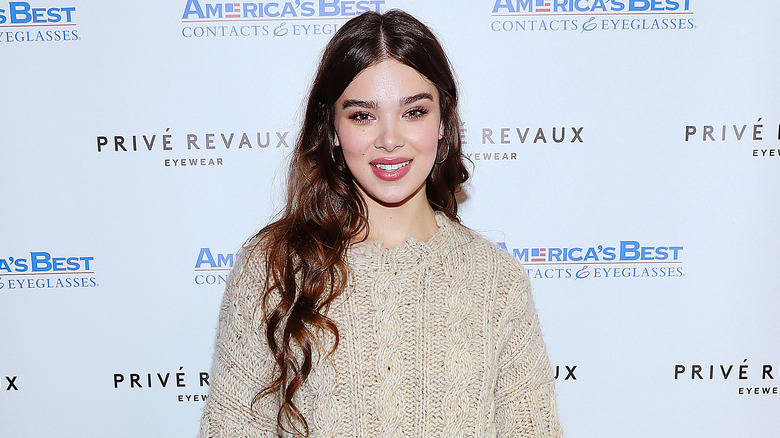 This big bouncy look on Hailee Steinfeld from Jennifer Yepez is perfect for those with oval faces and long, full hair. Begin with a blowout to create volume at the top of the head. Sweep hair into a dramatic side part, then use a two-inch curling iron. Brush out the hair, add hairspray, and voila!
Emma Stone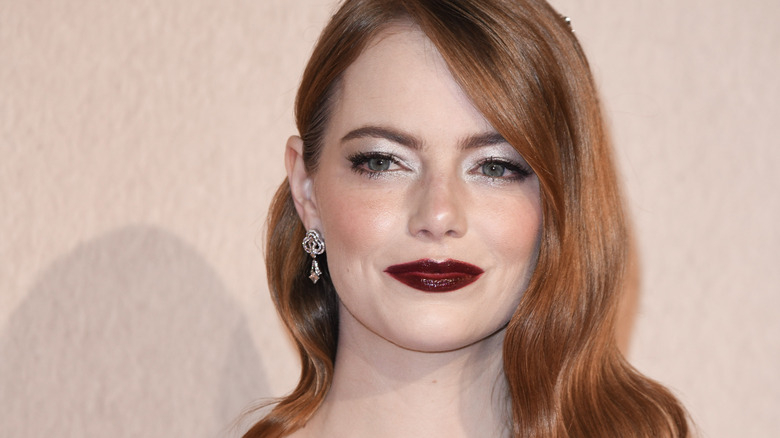 This Mara Roszak look on Emma Stone is sleek and sophisticated. She's given Stone shoulder-length hair, a deep side part, and gentle, sleek waves — and, as a finishing touch, a glittering, bejeweled headband placed at the back of the head. Try this glamorous, wavy style at your next evening out paired with an evening dress and heels.
Brie Larson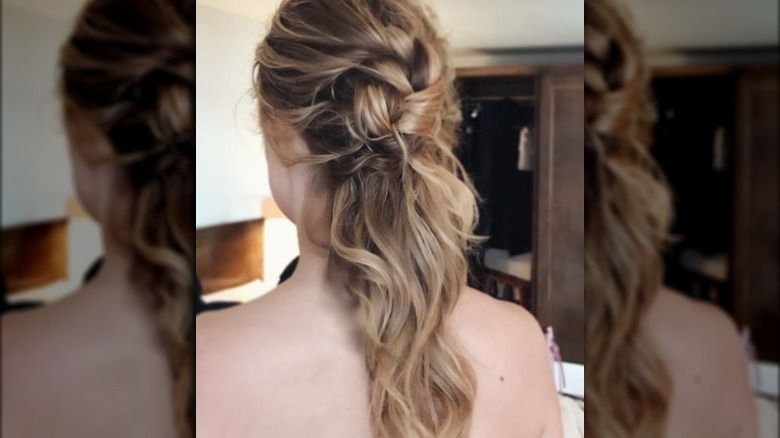 For a glamorous-meets-beachy look, try this stunning textured half-up knot that Mara Roszak created for Brie Larson. This beautiful style features perfectly-messy cascading beach waves and a voluminous braided knot. While this look might be a little more complex, it's definitely worth the effort!
Kaia Gerber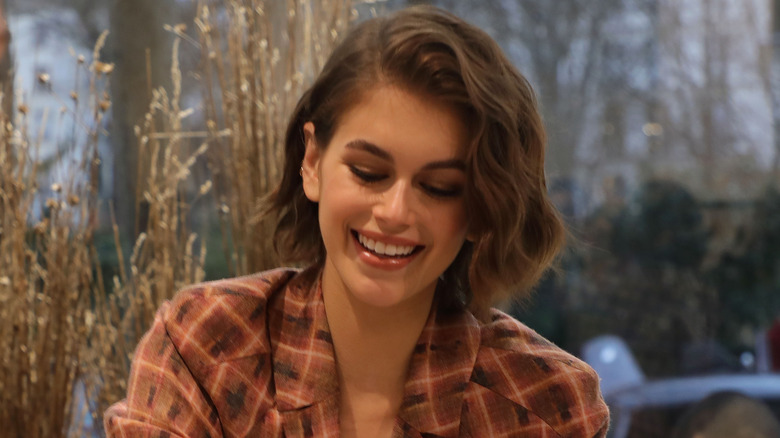 This gorgeous blunt brown bob on Kaia Gerber by Jennifer Yepez is the bob version of old-school glamour. While bobs can look great with messy waves, this just goes to show that sleek waves look great, too.
Sabrina Carpenter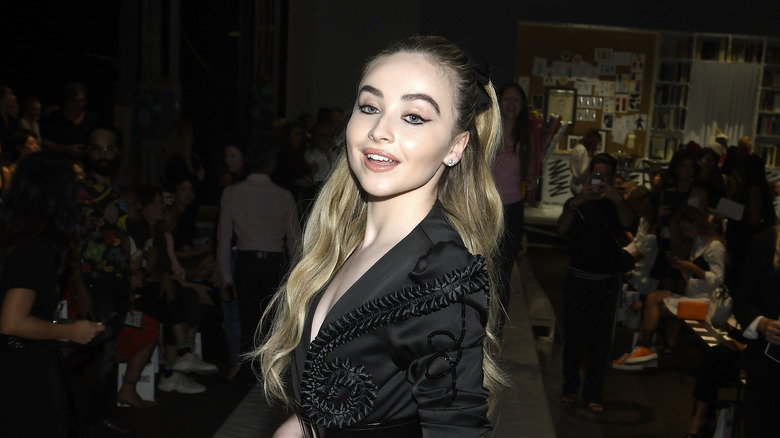 In this dramatic wavy ponytail by Jennifer Yepez, Sabrina Carpenter looks like a real-life grown-up Barbie doll. This look features bouncy waves created with Kerastase mousse bouffant and a slick high ponytail. A big black bow completes the look with a bit of a gothic, but youthful twist.
Sarah Paulson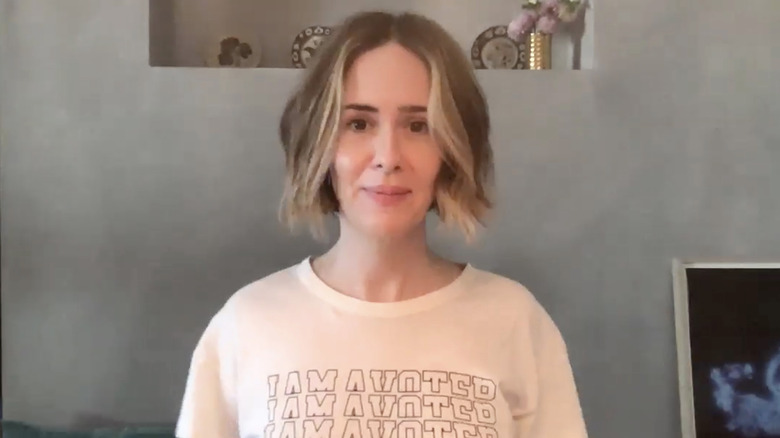 This adorable, textured wavy bob on Sarah Paulson can be dressed up or down. Try pairing it with a chunky jeweled headband for an added touch of girly glamour, as stylist Bridget Brager did in this photo. Brager says of the look, "The colors and textures in these photos are making my heart sing."
Hadley Robinson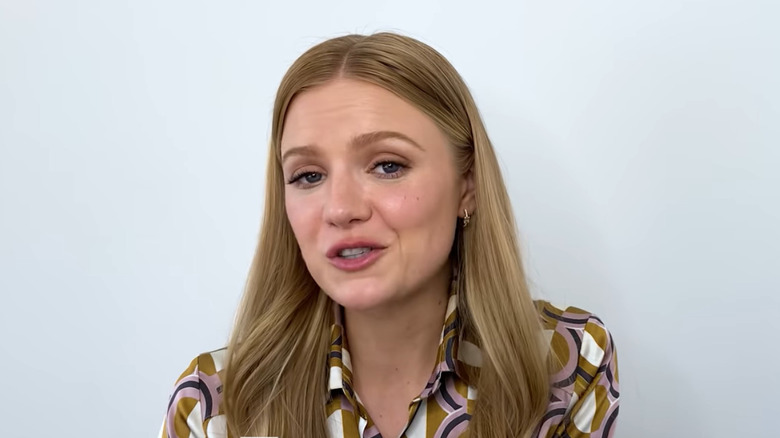 Stylist Bridget Brager achieved this look on Hadley Robinson that mixes old Hollywood glamour and sleek '90s runway style. This super sleek look is all about the sweeping wave and the shine. There is not one flyaway in sight, so be sure to use a little extra styling cream and hair spray to keep everything in place.
Kate Bosworth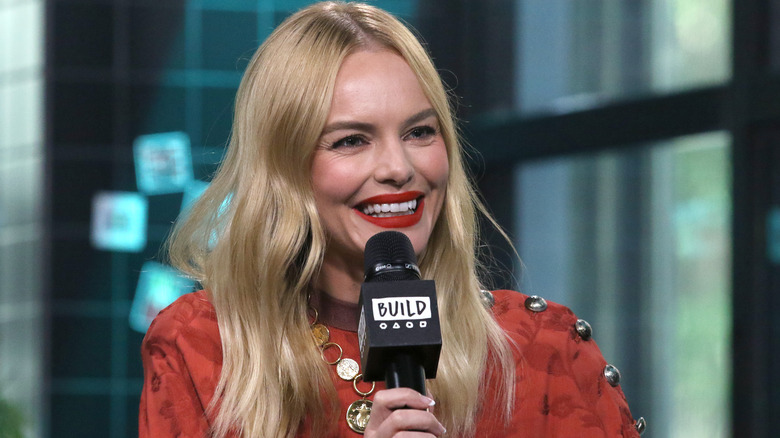 These loose, beachy blonde waves that stylist Bridget Brager gave to Kate Bosworth are like an early 2000s dream. If you have naturally wavy hair, simply use a texturizing beach wave spray, then scrunch your hair while it's wet. Or, use a one-inch curler, then run your fingers through your hair to break up the curls.
Mackenzie Foy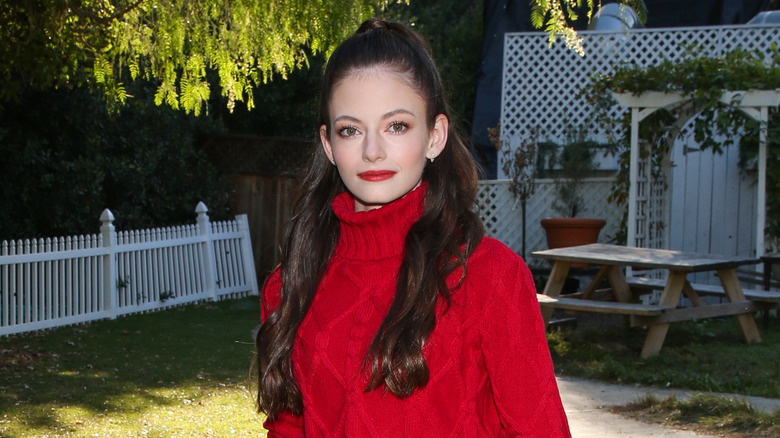 Sometimes, half-up, half-down hairdos can look a little juvenile. With this Bridget Brager wavy look on Mackenzie Foy, however, you'll look sophisticated and fresh, while still paying homage to your favorite hairstyle from childhood. Just use a volumizing spray to make sure your waves are big and bouncy, and add a little hairspray to banish any flyaways.
January Jones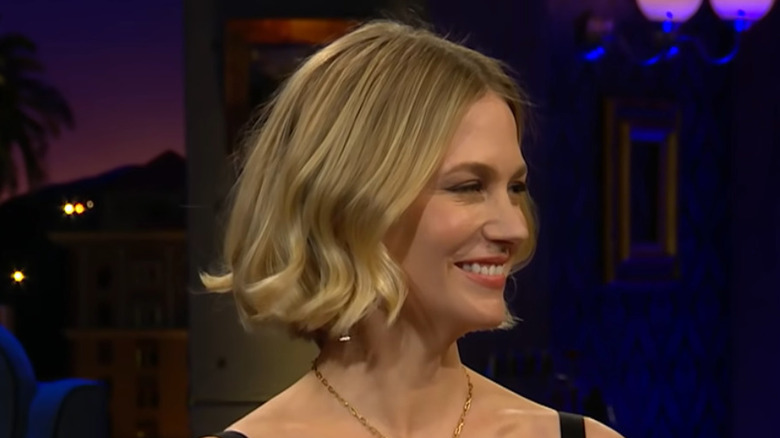 This adorable fairy-like bob on January Jones shows off her honey blonde ends with the delicate waves that frame the face. To achieve this Bridget Brager look, start curling the hair about two inches from the bottom — right at the cheekbone.
Bryce Dallas Howard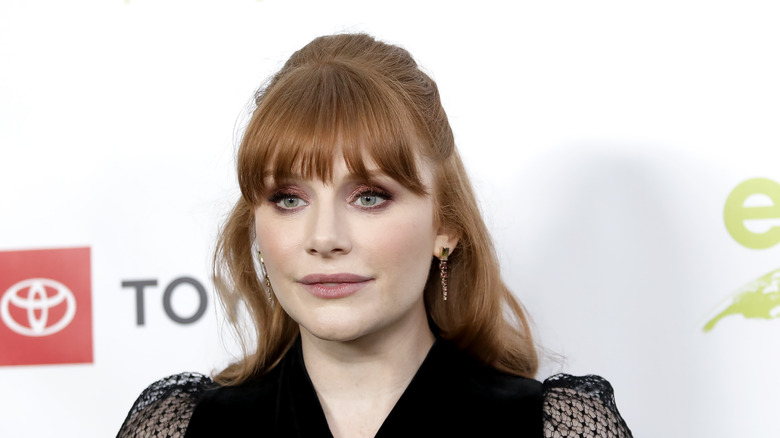 This Bridget Brager look is seriously adorable. With Bryce Dallas Howard's full bangs and collarbone-length hair, the gentle waves and the half-up style make her look sweet and wholesome. Plus, this look is great for lifting the face and showing off the cheekbones — just an added bonus.
Lucy Hale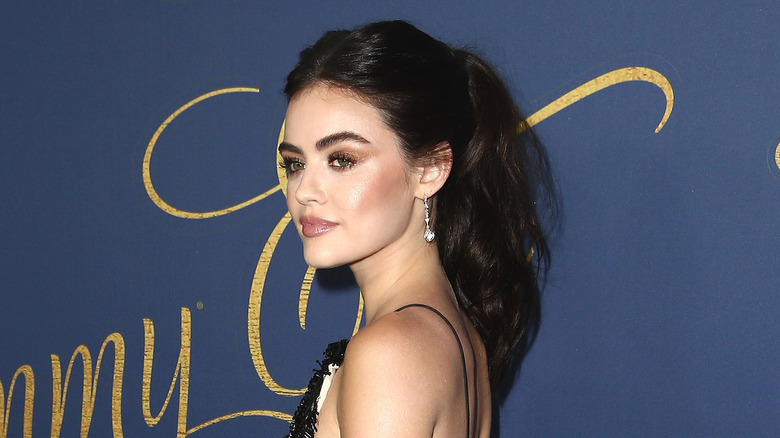 Sometimes, nothing is more perfect than an imperfect hairdo. This voluminous ponytail on Lucy Hale features a poof of messy waves that are total hair goals. This Kristen Ess look is chic, laid-back, and a breath of fresh air. Dress it down with a leather jacket and jeans — or up with an evening dress and statement earrings.
Kirsten Dunst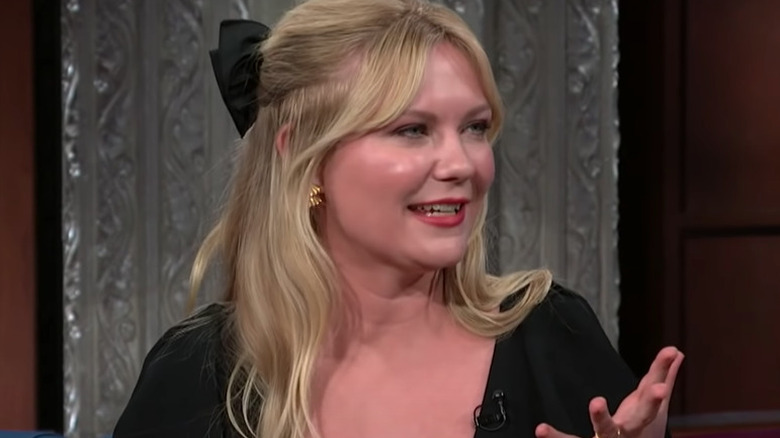 This super-sweet, wavy half-up 'do on Kirsten Dunst by Owen Gould features super trendy curtain bangs that add some vintage softness to the look. With the extra large black bow at the back, this look is a retro dream come true.
Selena Gomez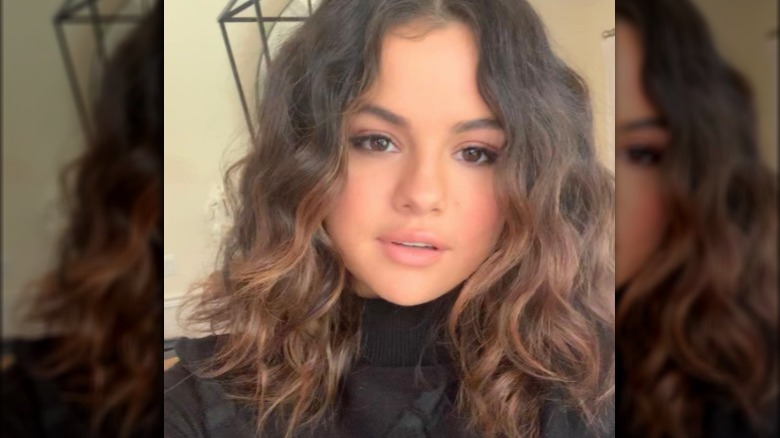 Stylist Marissa Marino gave Selena Gomez a gorgeous look of messy, tight beach curls that add tons of texture and volume. Use a half-inch curling iron, starting an inch from the root, then flip your head upside down, mess up the hair, and spray — the best way to achieve messy waves, honestly, is to be messy!
Rachel Brosnahan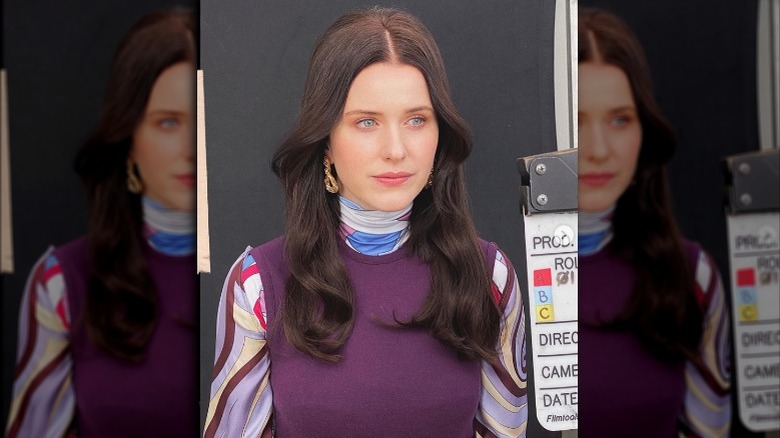 This stunning retro wavy look on Rachel Brosnahan by Owen Gould screams 1970s, Marcia Brady-esque style. With perfect subtle waves, a center part, and dramatic face-framing waves around her ears, Brosnahan looks almost as though she's stepped straight out of another decade. Try it, and you'll look super chic.
Source: Read Full Article